There's nothing like the thrill of speeding down a snowy mountain! Don't let uncomfortable gear distract you from one of life's most electrifying joys. Instead, invest in a pair of snow goggles that won't ruin your run, but enhance it. SMITH Skyline has already established itself as a snow goggle go-to, and it's now available for anyone with a big head that prefers a larger fit. Check out what Tyler and TJ from SportRx think about the debut of SMITH's Skyline XL snow goggles.
SMITH Skyline XL Snow Goggle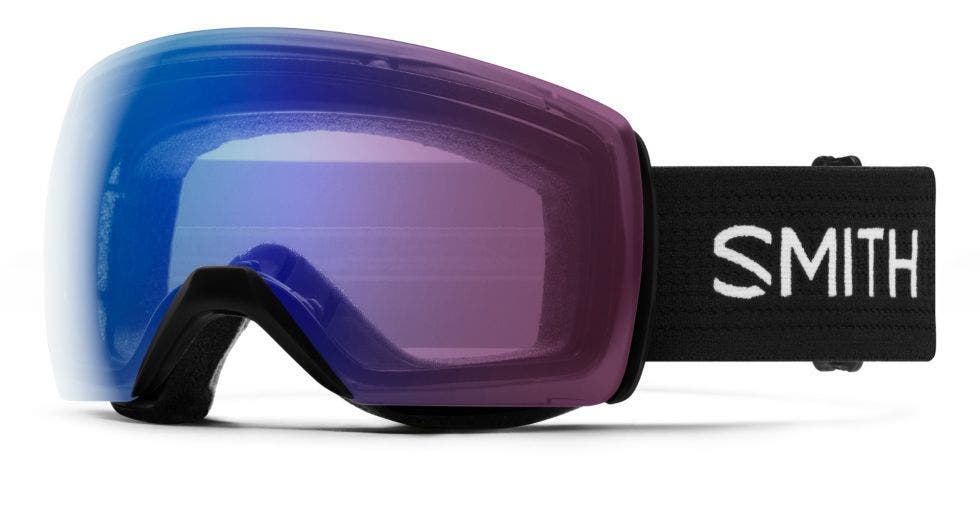 SMITH Skyline XL Snow Goggle in ChromaPop Rose Flash
SMITH Skyline XL's rimless design and spherical shape are the perfect duo that creates ultra-crisp optics and an expansive field of vision. You simply can't go wrong with the detail-enhancing technology of a ChromaPop lens. They work hard to keep your vision sharp. SMITH Skyline XL has triple-layer DriWix face foam for ultimate protection and comfort and easily adjustable QuickFit strap, and it's available in Asian fit.
Don't let all the fancy features deter you - even though these are top-tier snow goggles, they have a lower price point than other top-tiers because they come with a single lens. They're also prescription insert compatible; so if your contacts dry out in colder temperatures, prescription inserts would be an excellent solution. Whether you have a big head or simply prefer a larger fit for your snow goggles, consider letting SMITH Skyline XL shred the slopes with you.
Prescription Snow Goggles at SportRx
Need prescription snow goggles? Done. When you shop with us, you'll find video guides and tooltips throughout the build process as you customize the perfect pair. An answer to all your questions is at your fingertips, and if you want to chat with an expert, Contact Us. We'll put you in touch with one of our friendly in-house opticians who can help you build your prescription snow goggles.
Ditch risky online shopping with the See Better Guarantee. Try your snow goggles for 45 days. If you're not satisfied, send them back. Get a full refund, exchange, or credit towards a better pair. And return shipping? Covered. Get your pair of prescription snow goggles at SportRx today!