If you are looking to buy snow helmets and if you are looking for the best, you must be looking at Smith. The best snow helmets Smith has are the Quantum and Vantage. Check out our review below where we compare Smith Quantum vs Smith Vantage. Sunglass Rob from SportRx and Graham Sours from Smith are reviewing and pin pointing the differences between the two helmets.
DIFFERENCES BETWEEN SMITH QUANTUM VS SMITH VANTAGE HELMETS
Quantum only comes in MIPS version whereas Vantage comes both with MIPS and without MIPS.
Quantum price: $300, Vantage price: $220 no MIPS, $250 with MIPS.
Since MIPS technology costs a bit more, let us explain exactly what it is: When you fall to the ground at an angle, rotational forces are generated. A helmet integrating MIPS technology creates a sliding layer between the outer shell and the head. This allows the helmet's outer shell to slide relative to the head when hitting the ground, so the rotational force is decreased, reducing the potential to damage your brain.
Even though MIPS cost more, Quantum still costs $50 more than Vantage with MIPS. So what else is different?
In Quantum you have increased protection. It features an increased amount of Koroyd, honeycomb material for Aerocore construction in the entire helmet. Vantage on the other hand has 50% amount of Koroyd compared to Quantum.
Quantum Snow Helmet also has Exoskeleton piece on the lower part which is a bombshell construction and protects you against the zonal impact. So it is more safe when it comes to side impacts.
Wayfinder Strap System in Quantum which is a magnetic Fidlock buckle, allows it to snap into place. It is very easy to use, take off and adjust even with one hand.
Both of the helmets have AirEvac 2 ventilation and both are extremely well fitting thanks to their Adjustable Boa® FS360 fit system but if you are planning to push the limits and you need more protection, then Smith Quantum is the one for you!
KEY PRODUCT FEATURES:
Aerocore construction featuring Koroyd
Hybrid shell construction and Exoskeleton zonal impact protection
Low-profile dual regulator adjustable climate control and AirEvac 2 ventilation
MIPS system available in all colors
Adjustable Boa FS360 fit system
22 vents and XT2 sweat-wicking performance lining
Wayfinder Strap System featuring Fidlock
Removable ear pads and removable ultra-light goggle lock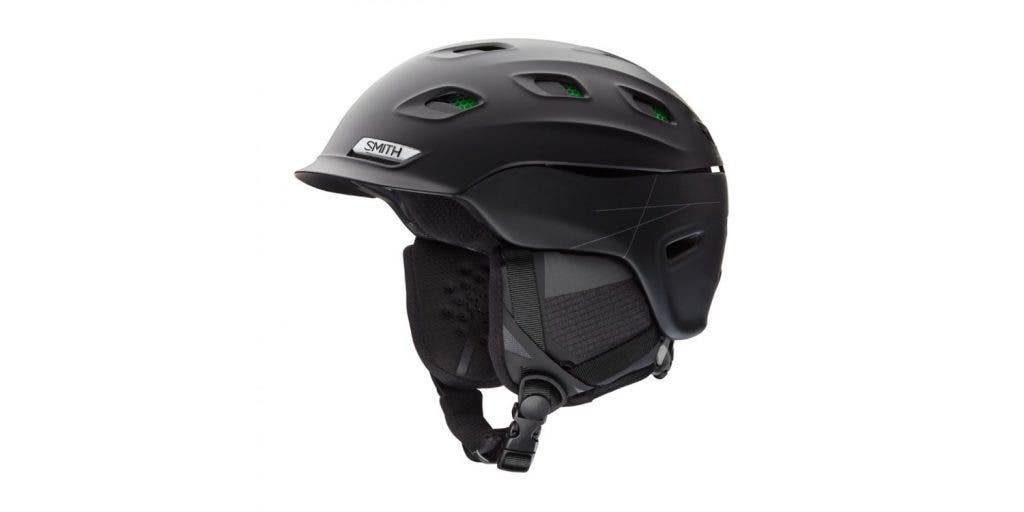 KEY PRODUCT FEATURES:
Hybrid SL and Aerocore construction featuring Koroyd
Low-profile dual regulator adjustable climate control
21 vents and AirEvac 2 ventilation
Adjustable Boa FS360 fit system
Nanosilver performance lining
Snapfit SL2 earpads
Removable ultra-light goggle lock
MIPS system optional
Get Smith Helmets and Prescription Ski & Snowboarding Goggles at SportRx
After our review of Smith Quantum vs Smith Vantage, are you still not sure which one is best for you? Or maybe you would like to see other Smith Helmets before you decide... Check them all out
SportRx
and together, we will find your perfect helmet for your next snow adventure! SportRx specializes in prescription eyewear, so whether you're in the market for a new snow goggles or
prescription snow goggle insert
solutions, SportRx has you covered. Our certified specialists are available through phone and email to answer your questions, so
Contact Us
! Find the perfect frames in the perfect fit at SportRx.