Since 1983, Costa has set out to create the clearest sunglasses out there for all of your greatest adventures. At the end of 2012, Costa revealed their newest edition to their core sunglass collection to target outdoors men and women.
About Realtree Camo Sunglasses
Realtree AP print features natural elements like mixed pine and hardwoods in grays and neutral colors to match a variety of terrains. Overlapping limbs and hazy background elements help create a more 3D effect to ensure you stay incognito. All three of these Realtree AP Costa Camo Sunglasses are available in prescription.
Costa Camo Sunglasses
This line of Costa Camo sunglasses comes in three styles: Fantail, Zane and Blackfin. All three styles offer several lens options and are also available in Costa's patented 580 lens technology- Costa's 100 percent polarized lenses that block out all yellow light, resulting in razor sharp color enhancement, superior visual awareness, and blue light protection. The REALTREE AP line offers one of the most effective camo patterns available for sunglasses, keeping you under the radar when it matters most.
Costa Blackfin Camo Sunglasses
– Hydrolite co-injected lining ensures an infallable no-slip grip
– Flexible frame ensures superior comfort
– Integral hinges enhance heavy-duty TR Nylon frame
– Comfortable, Large fit
– Hand made and backed through Costa's limited lifetime guarantee
Costa Fantail Camo Sunglasses:

– Slightly smaller than the Costa Blackfin frames for a medium fit
– Integral stainless steel hinges
– Hydrolite frames with cold injected nylon minimizes slip when contacted
– Built by hand and includes a limited lifetime guarantee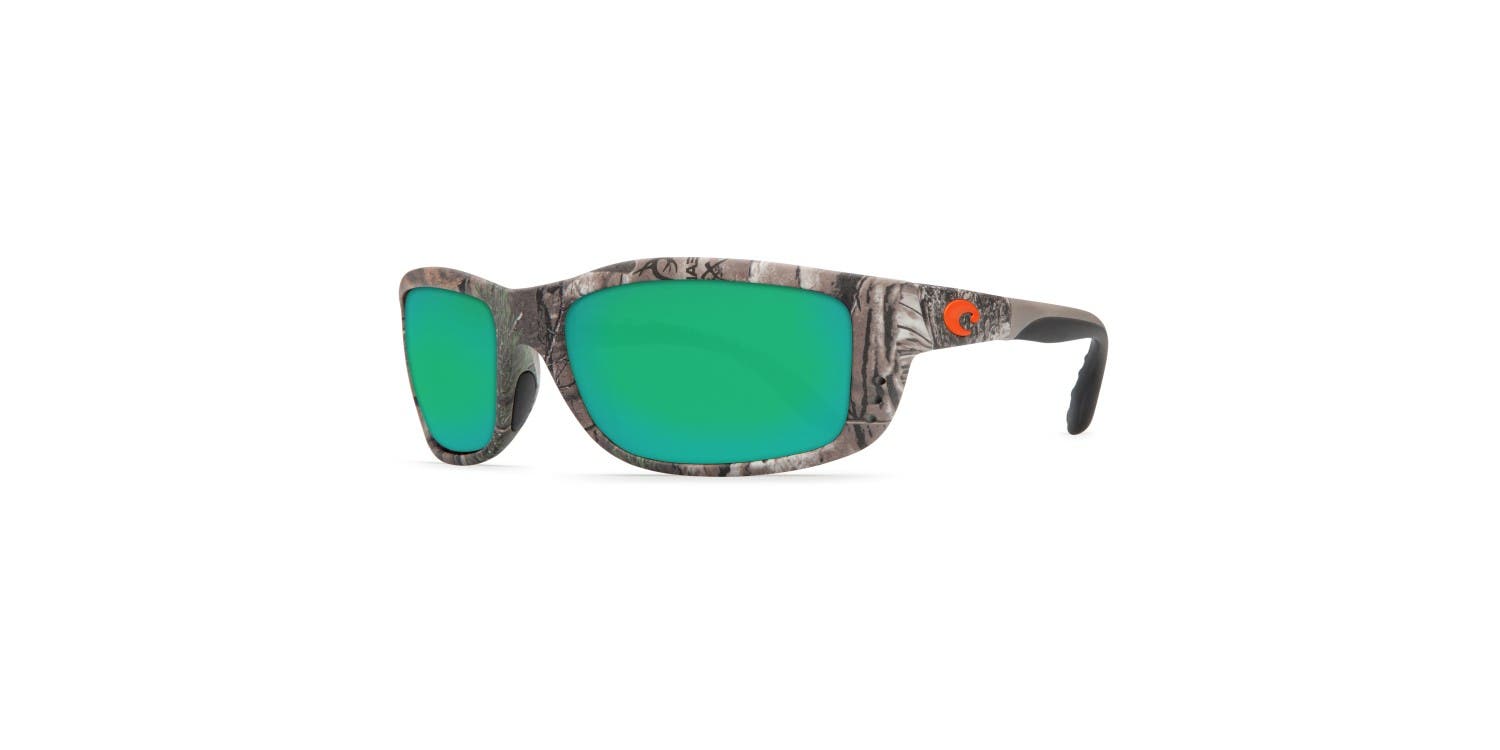 – Named after the Zane Grey reef, one of the most lush fisheries in the world
– Larger fit
– Integral hinges enhance the hardcore TR nylon fame
– Made from hand with co-molded hydro-light temples that ensure a secure fit that increases grip the more you sweat
– Maximized airflow due to three-hole vent system
– Limited Lifetime guarantee
Spot Your Next Big Game with Costa Camo Prescription Sunglasses
If you have any questions about the Costa Realtree AP sunglasses or any other questions about Costa Camo Sunglasses, please call or chat one of our friendly SportRx opticians who are ready to answer your questions 7 days a week!