Nike has recently set out to revolutionize the world of sunglasses for athletes, and they've accomplished just that with the innovation of Nike Bandit Sunglasses. The Nike Bandit strays away from the traditional look of sports sunglasses, while maintaining and even surpassing many of the features that hardcore sport sunglasses provide. Not only do these Nike sunglasses bring versatile style to the table, but maximum vision and intuitive comfort were also at the top of Nike's priority list while designing the Bandit. Ventilation from all angles of these sunglasses- the nose bridge, upper frame and arms- provides constant airflow and minimizes fogging. Whether you are biking down a mountain or relaxing at the beach, Nike Bandit sunglasses are the one frame fits all kind of shades.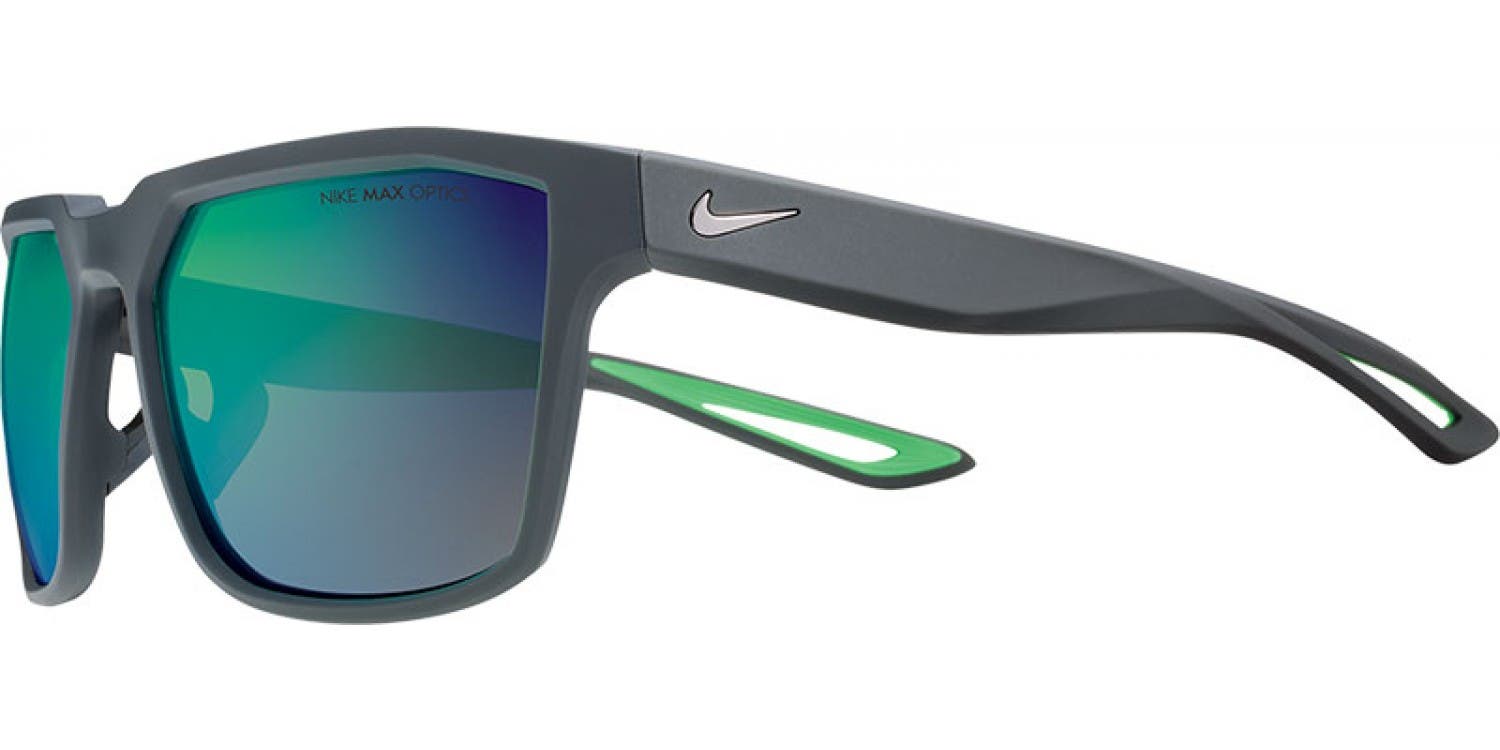 Noteworthy Features of the Nike Bandit:
-Ventilated nose bridge with rubberized grip that will reduce fogging and increase grip with sweat
-Vents in temple arms + microvents within the frame enhance airflow, preventing moisture/fog
-Secure-wrap temples with rubber grip ensure stability and comfort
-Highly Rx-able: No matter how tough your prescription may be, Nike Bandit sunglasses can accommodate almost all prescriptions out there due to its lifestyle design and flatter lenses.
No Compromise Sports Sunglasses
Nike Bandit sunglasses are truly a game changer in the industry. This really is the first pair of sunglasses that won't make you compromise performance for style and visa versa. They truly are a 'one pair, fits all lifestyles' frame. Check out our detailed product review to learn more about what makes the Nike Bandit sunglasses so revolutionary in this arena.
Nike Bandit sunglasses will provide the maximum performance and comfort of extreme sports sunglasses while giving you a lifestyle look that you can wear anywhere, anytime. If you need a new pair of prescription sunglasses that won't compromise ANYTHING, SportRx has you covered with a pair of Nike Bandit prescription sunglasses. If you have any questions about the Nike Bandit features, sizes, prescriptions that are compatible with this product, etc., feel free to contact us!