After watching the top players slug it out in the 2016 MLB All Star Game, we at SportRx took it upon ourselves to figure out what shades the best of the best wear. Based off what the pro's are wearing, here's a review of some of the best baseball sunglasses out there right now.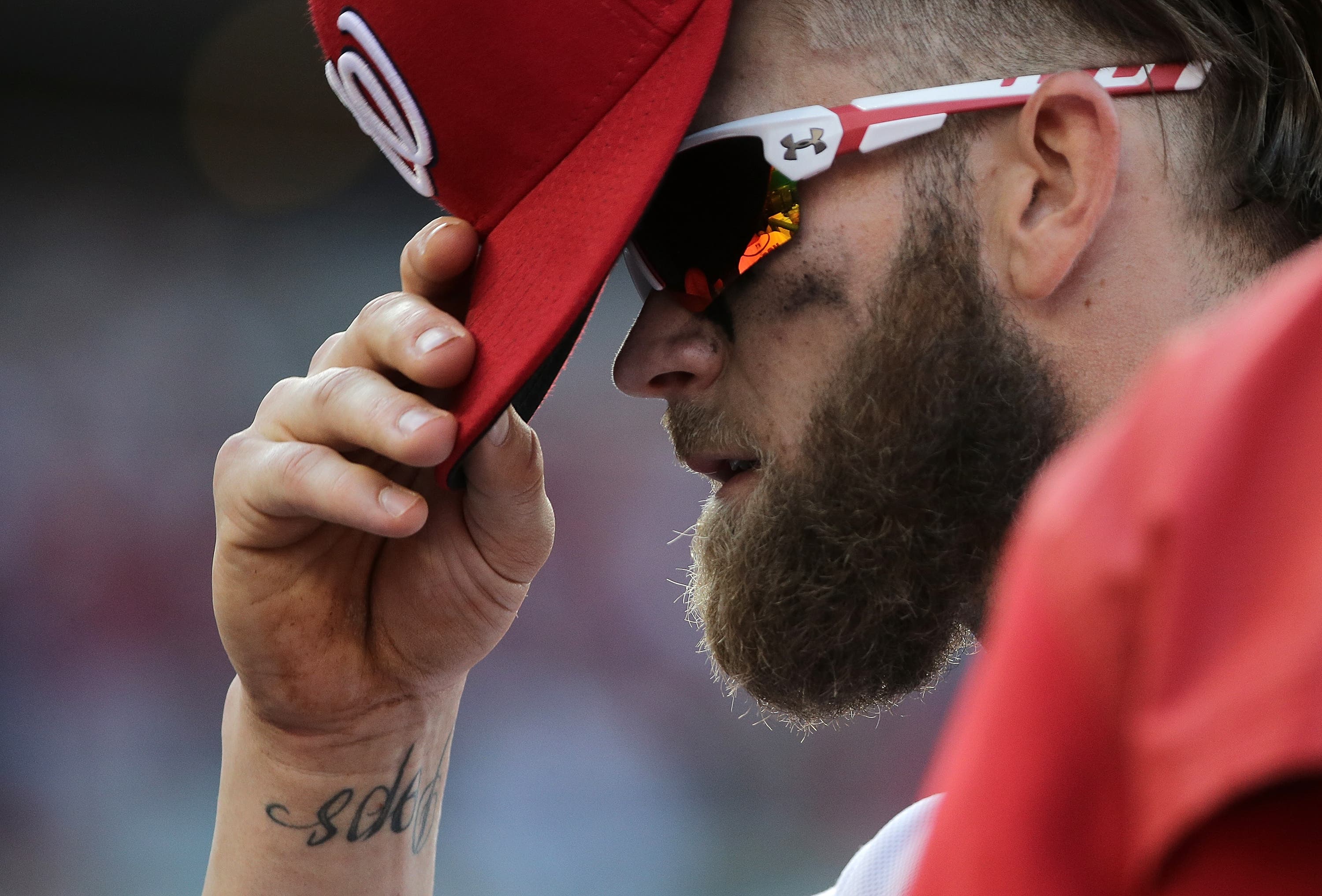 Under Armour Rival sunglasses have graced the faces of many baseball stars. With state of the art technologies from Under Armour, its not surprising that Bryce Harper sunglasses, the Under Armour Rival, are top of the list this 2016 MLB baseball season. There are a number of Under Armour Rival features that ultimately make these baseball sunglasses the real deal.
Under Armour Rival Baseball Sunglasses Feature:
- ArmourSight lens technology for extra strength and clarity, and 100% UVA, UVB and UVC protection.
- Adjustable nosepads
- UA AUTOGRIP temples that create a comfortable, flexible, and secure fit
Nike Show-X2 XL sunglasses are a solid choice for any big time baseball player. These frames are a larger fit than the original Show X2. The semi-rimless frames provides a wide and unobstructed field of vision with a comfortable and secure fit.
Nike Show X2 Sunglasses Feature:
- Nike Max Optics that offer precise visual information at all angles of airflow
- Adjustable rubber temples and ventilated nose bridge encourages airflow to reduce lens fogging
- Prescription-ready frame design
Oakley Radar EV Path Sunglasses
The Oakley Radar EV Path is truly the sunglass of the future. The new Oakley Radar EV Path boasts a sturdy, impact-resistant O Matter frame and anti-slip Unobtainium earsocks and nosebombs that intensify grip the more you sweat. In addition, the Oakley Radar EV sunglasses provide an extended view with improved upper peripheral vision and taller lens design, and an improved ventilation system for an anti-fog view.
Oakley Radar EV Path Sunglasses Feature:
- Performance-sized lenses that offer an extended upper field of view
- Half-rim frame design
- Interchangeable lens system
- Available as Oakley prescription sunglasses
Oakley Radarlock Path Sunglasses
The Oakley Radarlock Path offers the perfect combination of coverage and comfort. This revolutionary pair of Oakley baseball sunglasses are sure to enhance performance with a lens design that offers an extended upper field of view. The Switchlock lens technology makes for fast and easy lens changes, enabling athletes to take full advantage of a wide range of lenses. This is smaller than the Radarlock Pitch frame, which creates an extremely lightweight pair of shades.
Oakley Radarlock Path Baseball Sunglasses Feature:
- Multiple interchangeable Unobtainium rubber nose pad options
- Plutonite lenses that offer top UV protection, filtering 100% of all UVA, UVB, UVC, and harmful blue light
- Integrated surge ports that channel airflow
See Like a Pro, Play Like a Pro
If they're good enough for the pros, you know they're an all-around excellent pair of baseball sunglasses. If you are in search for baseball sunglasses or prescription baseball sunglasses that will make you look and play like a pro, then SportRx is the place for you. The SportRx opticians have you covered with expert sport and prescription knowledge. Call or chat with our friendly pteam if you have any questions about ordering some prescription sunglasses. Free Shipping & Returns all day, err'day.