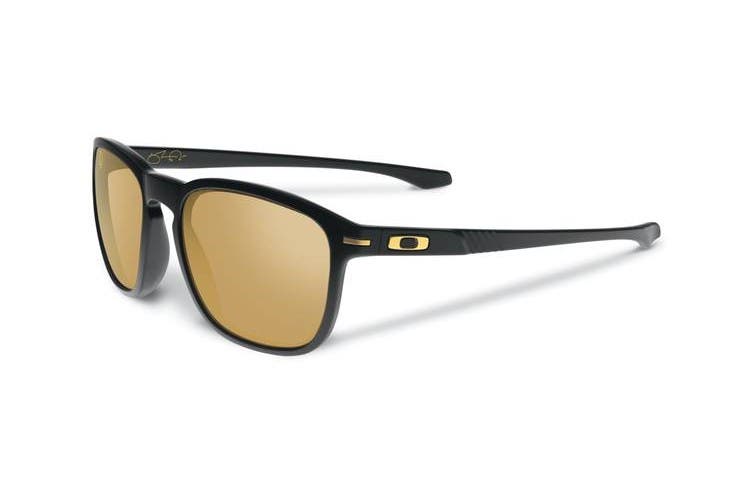 Oakley Enduro sunglasses feature a vintage look with a little help from their smooth, rounded curves, metal accents and carved lines. We know that if you own these sunglasses, style is important to you. Whether you're looking to freshen up a pair of old Enduro's or add to the frame's unique look, a new pair of lenses may be all you need to accomplish those goals. With a new pair of lenses, comes the task of interchanging those Oakley Enduro lenses. We've got you covered with a simple step-by-step guide on how to do so. *This frame has been discontinued.
How It Works:
Change Your Oakley Enduro Sunglasses in 6 Easy Steps:
1 | Hold your sunglasses like you're about to put them on, then rotate them vertically
2 | Pinch the top and bottom of the frames, pulling apart slightly to open the frame
3 | As you do this, push the lens out with your thumbs, away from your body
4 | To put in a new lens, go in the inverse motion, starting with flipping your Enduro frames so that the temples face away from you
5 | Place the new Oakley Enduro lenses in the groove of the frames, starting in a corner and moving your way around
6 | Once you reach the final corner, you'll need to add a little pressure to snap the lens into place (when you hear the snap, you know they're secured)
And that's all there is to it! We told you it was easy. Now you can strut about showing off your amazing style with your new look. If any questions come up, feel free to call a SportRx Optical Ninja, and we'll help you out. You can even email us at info@sportrx.com or start up a LiveChat, whichever you prefer. We'll answer all of your questions about Oakley Enduro lenses or prescription sunglasses in general, and you'll be on your way to seeing better.