If you have questions about gravel cycling, you are not alone. The last few years in cycling have ushered in the era of the gravel bike. Arriving with this trend, are new events, expanding product lines, tech, and a whole lot of opinions about this wild new genre of all-road cycling.
There's a lot to learn if you're new to gravel. After all, each category of cycling has its own personality, sense of adventure, and unique culture. Gravel definitely brings its own version of unique to the world of bikes. Whether you're curiosity is casual, or on the brink of obsession, we're here to guide you through the weird, wild, and wonderful emergence of gravel.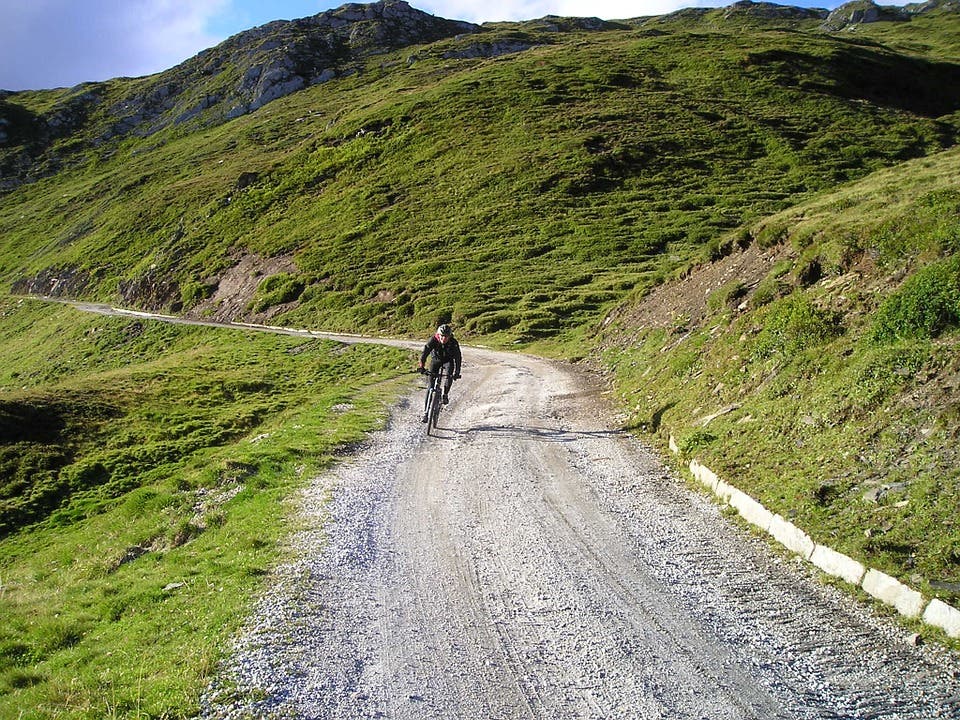 Table of Contents
1. Culture
2. Where to Ride
3. Gear
4. Events
5. Bikes
6. Is it Cool?
Culture
Culture, is defined by Merriam Webster as, "the set of values, conventions, or social practices associated with a particular field, activity, or societal characteristic". So, is the identity of the gravel scene strong enough to be classified as a unique culture? Do you fit into this weird and wonderful world of bike-packing bags, drop-bars, and ridiculously long gravel grinders? Our tentative answers would be yes, and hell yes!
In a short amount of time, many cyclists have adopted gravel cycling as a separate category all on its own. Lycra cycling shorts? Sure, but a baggier fit jersey or t-shirt is perfectly acceptable. Something like this might be frowned upon within the peloton of your local group ride. But out on the gravel, anything goes. Maybe even jean shorts and a flannel. Riders are more free to add their own style to their gravel kit and accessories, which makes for a relaxed departure from the polished road scene.
Coffee and beer have been at the heart of cycling culture for a long time. Fortunately, the traditional pre-ride coffees and post ride brews are celebrated by gravel cyclists much like they are in other cycling disciplines.
The place where gravel really deviates from the beaten path is in it's inclusive community and sense of adventure. It's not that road cycling can't be a friendly wonderful sport or that mountain biking can't take you to incredibly breathtaking places. They can accomplish both of these things. But the gravel crowd is looser, more relaxed. A quick glance at our blog on gravel events proves that 100+ mile races are the standard, not a novelty. And although they might be a grueling suffer-fest at the front, the vast majority of participants are there for the experience, and to take part in something, truly cool. It surely seems like anyone is welcome to take part in a gravel adventure whether they are novice, adventure enthusiast, or established pro.
Where to Ride
Did you spend time as a child getting a little lost on your neighborhood trails? A sense of wonderment pulling you down that unexplored fork in the road for the sake of knowing where it went and returning triumphantly because you had satisfied some primal desire to boldly follow an adventurers whim.
If this explorers spirit still resides within you and evokes a sense of nostalgia, it might be time to give in to that desire. A gravel bike would be a great way to start. Deviating from the tarmac and unlocking endless miles of fire roads and single track, you can again get happily lost in your backyard and much further beyond.
The beauty of gravel riding is that there are no rules. The speed, route, and stops are up to you. The bike's comfortable geometry is far more forgiving than a road bike, while still aero and lighter than any MTB. This allows you to roam further into the hills and valleys than ever before. If the terrain becomes so radical that you need to walk, that's okay. Most trails become rideable again just a short walk further. Most of us live minutes from a trail-head that has the potential for greatness. In fact, you might even be surprised by how many options are out there with a quick glance at a map or the strava segment explorer.
For more suggestions on where to ride, and the local San Diego gravel scene, check out our blog on where we ride!
Gear
Wondering what you need to get started? Similar to it's cousins; road-cycling and MTB, the gear list can be daunting. So what DO you need? Below we've listed out some essentials but if you have more questions, we have a guide for what you'll need.
Packs: You have lots of options here but you definitely need a place to put your pump, spare-tubes, wallet, phone, and whatever else you might be bringing with you. Packs have been designed to attach to your bars, top tube, seat, and forks. Depending on your adventure's duration and personal preference, the type and amount of bags is up to you.
Lights: A good set of lights is really important even if you aren't planning on riding at dusk, early morning, or at night. Sometimes the riding is so good that we just run out of daylight. Be prepared!
Shoes: You could run flat pedals. But you could also make your life immensely better by running SPD pedals. If you opt to go with clip-in-pedals, you can go with a mountain or road shoe. The most important traits are how snuggly and comfortably they fit. A poorly fitting uncomfortable shoe, will make for a much less enjoyable experience while detracting from your adventure's amount of epic.
Helmet: Gravel specific helmets don't exist. This means that you can throw on whatever helmet you have and go!
Snacks: Don't forget to bring along something to munch on as well as a healthy amount of water. The last thing you want to do is run out of water deep in the hills.
Sunglasses: Do your eyes a huge favor and purchase a pair of sunglasses that will fit comfortable and protect you from the elements. This is an important part of any outdoors-man's kit.
Events
If you are already wondering where the events are and whether they are COOL, we have great news. They are pretty rad. The rapid growth of gravel riding has brought with it an increasing amount of events. Many of these include varying lengths in order to accommodate riders of all abilities, but unlike road, cyclocross, or MTB, you'll be lining up with whoever else might show up. And that could literally mean anyone.
For example, if you were at Dirty Kanza 2019, that would mean you would have been riding with the likes of EF Education First's Taylor Phinney and Lachlan Morton among others. For a few miles anyway. San Diego's growing Belgian Waffle Ride has been attracting pros as well over the last few years and this years addition was no different. The 2019 winner was none other than pro tour rider Peter Stetina of Trek Segafredo.
But it shouldn't be a surprise that everyone from pros to average joes are showing up for these epic gravel-grinders. They're fun! Usually featuring pre party's, SAG support, and multiple feed stations, and usually some type of after party. These wild gravel parties make for an unforgettable experience.
Bikes
The gravel bike, adventure bike, or all-road bike as it is being called these days comes in an endless variety of options. It's important to find the option that best suits the type of gravel you're going to be riding . The gravel range offers riders everything from beefier frames able to tackle almost any terrain, to very light carbon frames that might be as fast on the road as most road bikes.
As you may imagine, all of the big companies have added their version of a gravel bike to the market. However, there may be some cool smaller brands you aren't as familiar with. Our list of the best bikes for gravel is a good starting point for your research.
Is it Cool?
So here we are. We've discussed a lot of topics related to gravel but danced around the question of whether it is actually cool. The truth is, a lot of people seem to think so. What matters most is what you think. If the culture and scene described above excites you, and setting out on a bike that can take you places no other bike can reminds you of the freedom you felt the first time you rode a bike, then you probably have your answer. We think it's very cool but at the end of the day, it's all about what gets you outside.