Eyeglass Tyler and Social Media Star Brittany are here to unbox the new Costa Vela sunglasses. These women's Costa sunglasses embody the heritage of the ocean with a West Coast twist. Make sure to check out the video and information below to learn more about the Costa Vela sunglasses.
Costa Vela Sunglasses Review: Features
In Spanish "Pez Vela" means sailfish and these women's Costa sunglasses are as majestic as their name. These Costa sunglasses are made with a durable and lightweight Bio Resin nylon. This material is known for taking on tough weather conditions without losing its shape or form. To help with grip and comfort, Costa put hydrolite on the temples and nose bridge. Hydrolite is Costa's hydrophilic material that gets tackier the more you sweat. Essentially, you will never have to worry about the Costa Vela sunglasses falling off your face. Lastly, the Costa Vela has a cat eye lens design that has more of a West Coast feel to it and it can be used off the boat. The Costa Vela is an M fit and its available with authentic 580 prescription lenses from SportRx.
Prescription Costa Vela Sunglasses Online at SportRx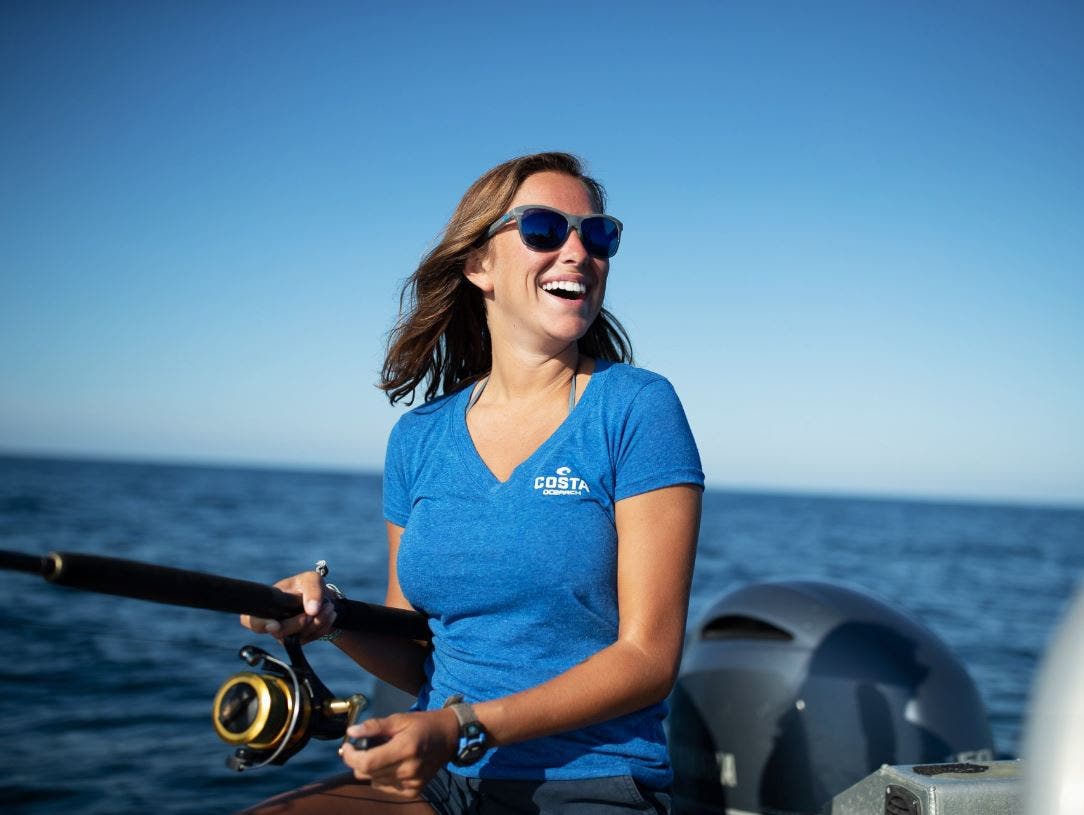 Need prescription Costa Vela sunglasses? Done. When you shop with us, you'll find video guides and tooltips throughout the build process as you customize the perfect pair. An answer to all your questions is at your fingertips, and if you want to chat with an expert, Contact Us. We'll put you in touch with one of our friendly in-house opticians who can help you build your prescription Costa Vela sunglasses. Ditch risky online shopping with the See Better Guarantee. Try your Costa Vela sunglasses for 45 days. If you're not satisfied, send them back. Get a full refund, exchange, or credit towards a better pair. And return shipping? Covered. Get your pair of prescription Costa Vela sunglasses at SportRx today!