Catch of the day: optical clarity and extreme durability. The Costa Tuna Alley and Costa Mag Bay are two very popular glasses and have very similar features! Both of the glasses feature a round, large fit. You might be questioning which one is the correct choice for you. To help make your decision easier between Costa Tuna Alley vs. Mag Bay, check out this video of our team's comparison:
The Costa Tuna Alley is ready for an entire day spent on the water. With integral hinges, a patented vent system and extremely strong nylon, these sunglasses are constructed for durability. The Tuna Alley is the more core and performance ready of the two. The 100% polarized lenses will make sure your eyes are protected and you don't miss a thing. The Tuna Alley is also available in Costa OmniFit
Frame Width -132.6mm
Bridge Width -13mm
Lens Width -61.8mm
Lens Height -41.1mm
Temple Arm Length -114.8mm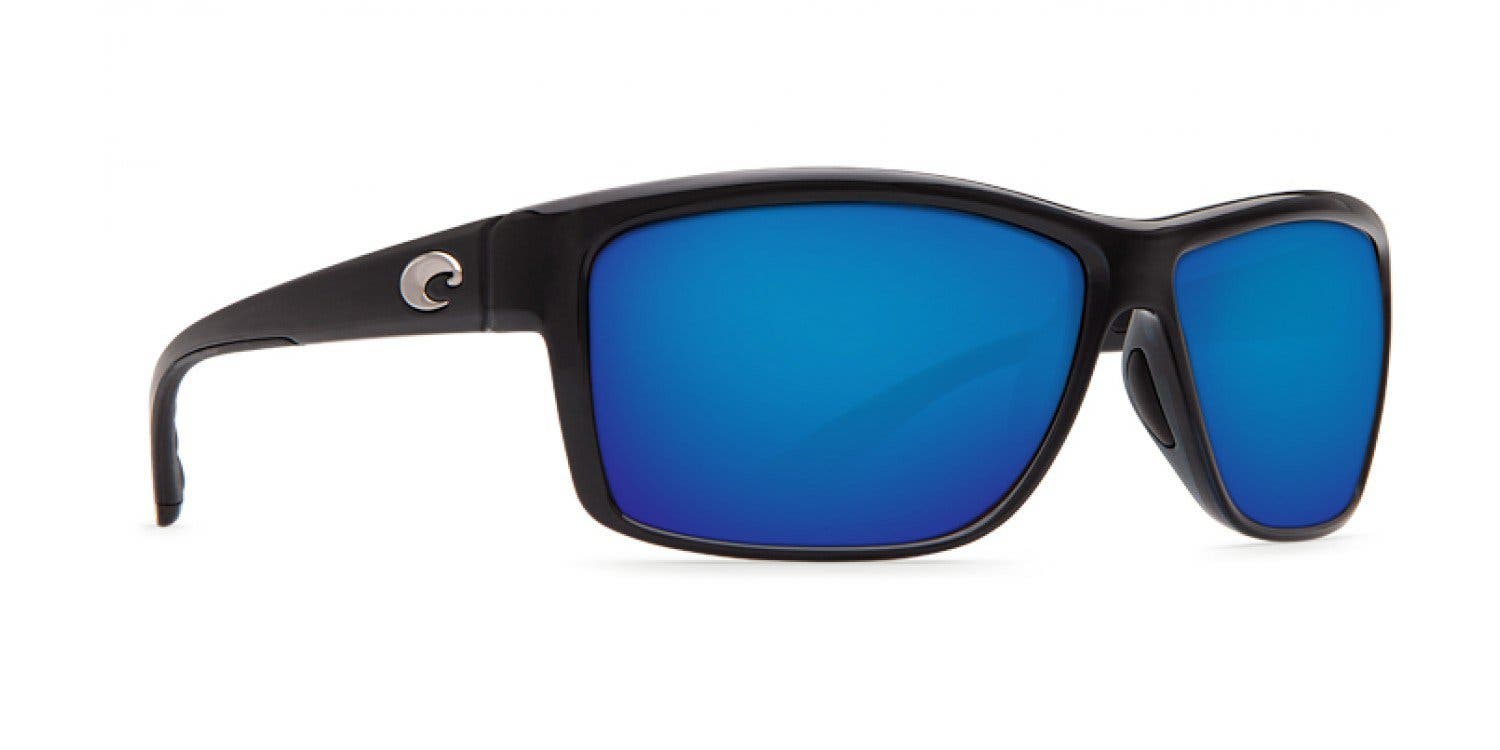 Costa Mag Bay sunglasses are perfect for both an adventure on the water and everyday use. The Costa Mag Bay features a more simplistic design, making these sunglasses a basic lifestyle piece that are great for any occasion. The 100% polarized lenses will keep your eyes protected and reduce any glares. The spring hinges and heavy-duty 90 nylon frame makes the Mag Bay extremely durable and comfortable. The Costa Mag Bay was built for performance and will be a trusted tool for wherever life takes you.
Frame Width -132.6mm
Bridge Width -14.4mm
Lens Width -63.2mm
Lens Height -42mm
Temple Arm Length -132mm
Costa Sunglasses | Born on the Water
Costa sunglasses are designed for those who live on the water and seek adventures! They have incredible sun protection features and keep your eyes safe even on the brightest days. Costa's sunglass technology will give you crystal clear vision and help you spot fish better or just enjoy the scenery. Their sunglasses are lightweight and extremely durable to help you in the roughest waters. Both The Mag Bag and the Tuna Alley come with either 580 plastic or 580 glass lenses. The 580 lens technology provides durable and lightweight lenses. Costa also offers a range of six lens colors to ensure your glasses are perfect for your personal light conditions.
When comparing the Costa Tuna Alley Vs. Mag Bay, these sunglasses are both great catches! Making them even greater, the Costa Mag Bay and Tuna Alley can both be made into prescription sunglasses. If you have any questions about Costa sunglasses, an expert optician at SportRx will gladly answer any of your questions 7 days a week.