Why Buy Glasses Online?
For one thing, you won't have to leave your home to go shopping. You won't have get up out of your chair or leave your television set or Netflix episodes, or your cat, or your bed for that matter. Yes, you can have it all, and you can utilize the power of Google to browse almost any piece of eyewear in existence. Perhaps the better question is why wouldn't you buy glasses online?
FREE Shipping
Easy Returns
Advanced Digital Technology
Options, Options, Options
Exceptional Customer Service
Better Price Comparisons
Promotions that aren't necessarily offered in your doctors office
If you literally don't know a darn thing about eyewear, you might want to brush up on a few things to understand the most important aspects of purchasing glasses online. However, fear not. SportRx is here to help equip you with all the proper tools of how to buy glasses and sunglasses - both Rx & non-Rx - online.
Some things to take note of:
Your pupillary distance (PD) is important to know when you buy a pair of sunglasses online. How do I measure my pupillary distance you ask? It's simple, and SportRx can help. If you can't get the info from the last place you purchased prescription glasses from, no problem. Take out your wallet, grab a credit card, hold it backwards so that the numbers don't show (for security's sake) and snap a photo of it on your forehead. Email that picture to us and we'll measure your pupil distance.
Are you worried about the fit and whether or not the glasses will look great on you? We can help with that! Our team of opticians are exceptionally skilled at being able to look at a picture of you and make suggestions as to what frame and lens will satisfy your specific wants and needs. They've done it before. Countless times in fact, and they'll do it again with a smile on their face because it's their passion. Every optician we have at SportRx lives and breathes eyewear, both ophthalmics and sunglasses, and to fulfill the eyewear needs of a fellow comrade is the very reason they wake up in the morning.
Sure, you might prefer to visit a brick and mortar establishment to actually try a few pairs on, and you know what? That's totally cool, it's expected even, but online buying is all about convenience, and the best online glasses sites should have a prescription information section compiled to assist you in your endeavor to buy glasses online and spend time doing what you're passionate about, like these happy SportRx customers.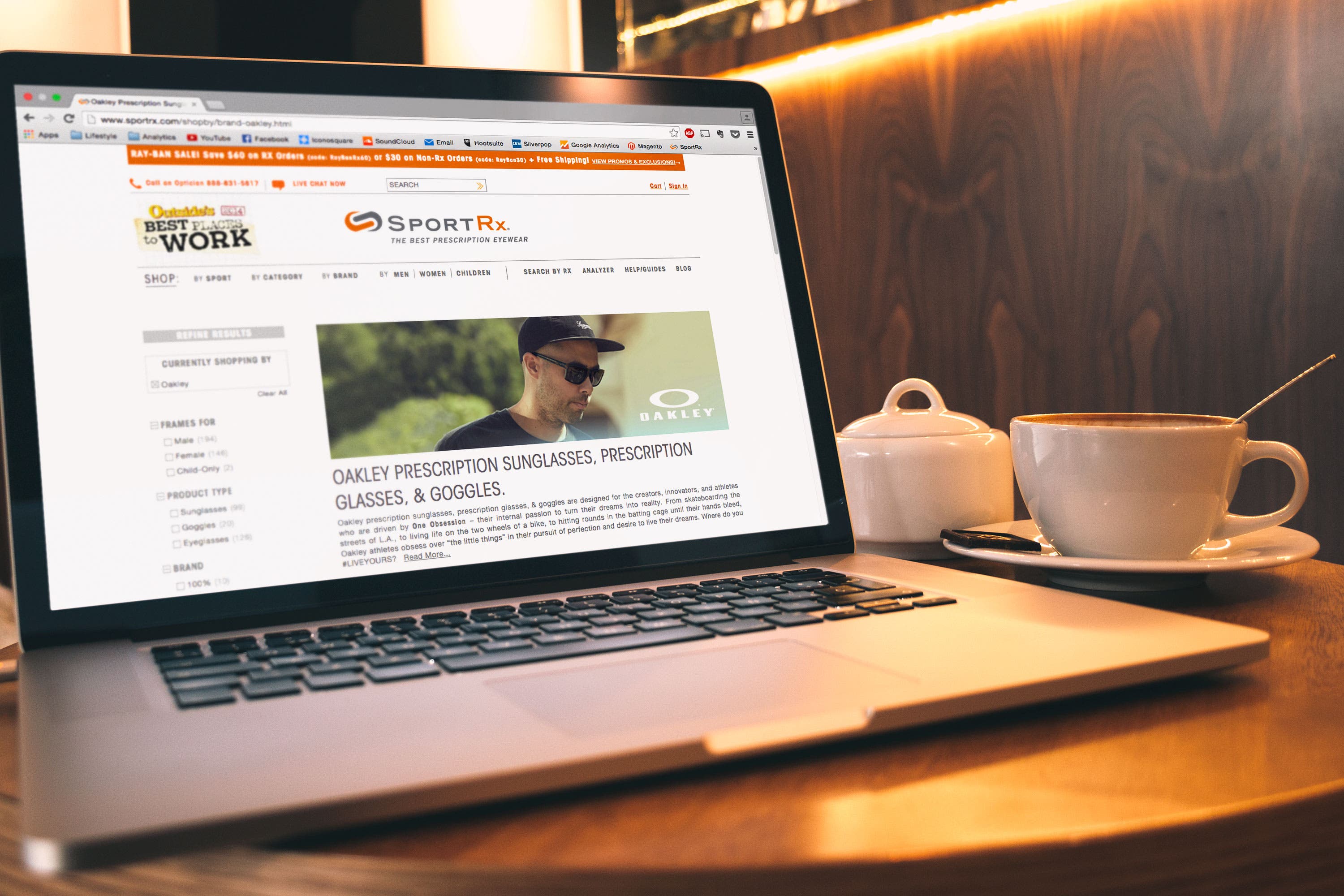 Just to ensure that all goes well on your behalf we have our Test Ride Program which allows prescription wearers the opportunity to try on a specific frame before purchasing the prescription. All you will pay for this service is the nonprescription frame price, and SportRx will cover the shipping to and from you. If you decide that you like the frame and want to order the prescription, just send the frames back to us along with a copy of your prescription and pupil distance and we will make the prescription lenses for you!
If you don't like the way the frame fits, looks, or feels on your face, just send the frames back to us for a full refund. Please note that, should you order, some frames may not require you to send the entire frame back to us, as we have several models available that have the interchangeable lens option.
As always, feel free to give us a call or go online and chat with one of our opticians. They'll make your life easy and you'll see why ordering prescription glasses online is the most convenient and stress-free way to go about getting your eyewear. Buying glasses online means you can spend your time doing the things you really love!