Sunglass Rob Tavakoli sat down with Wiley X expert Karen Wilkerson to discuss what the best lens tints for safety glasses are. Although personal preference does come into play, the answer will depend on where and how you're using your safety glasses and what your company's rules are. There are 3 main categories of lens tints, all of which can be safety certified.
Clear Lens
The most popular lens tint for safety glasses is clear. This would be a great option for anyone working primarily indoors because you won't have extra features on the lenses interfering with your vision and it provides the highest visible light transmission. These lenses are as close to your natural sight as possible. Clear is straightforward and simple, and it's the least expensive option.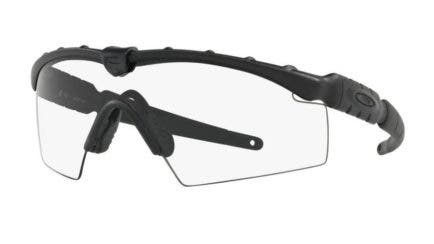 Oakley Industrial M Frame 2.0 Ansi in Matte Black with a Clear Lens
Transition Lens
For those who have the opportunity to make the most of their safety glasses, there's transitional lenses. These lenses can adjust from being totally clear indoors, to having a medium to dark tint outdoors. Safety glasses with a transitional lens can be multi-purpose and utilized at work as well as for recreation after work. This tint is excellent for anyone working in versatile conditions, but the transition is not always instantaneous. The tint takes a few minutes to fade, so if your employer requires your lenses to be fully clear at all times, a transitional lens might not make the cut. If you have any wiggle room in regards to your tint, a transitional lens is very beneficial because it's the best of both worlds. Safety certified and capable of a darker tint for the outdoors.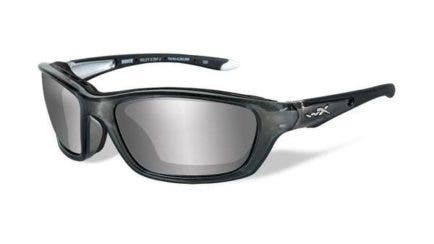 Wiley X Brick in Crystal Metallic
Sunglass Lens
A sunglass tint is necessary for anyone working primarily outside. Your safety sunglasses not only need to protect your eyes from debris around your work site, but from the sun's UV rays too. There are 3 types of sunglass lens tints:
A regular brown or grey tint that will darken the environment to protect your eyes and stop them from straining.
For really bright conditions, like around the water or reflective metal, a polarized lens will cut out glare.
A colorful mirrored lens is a more modern and cool way to sport safety glasses.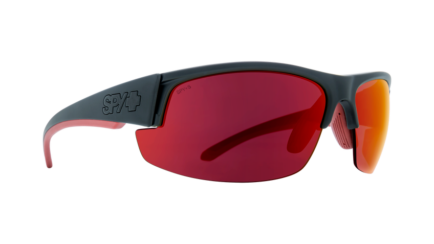 Spy Sprinter in Matte Black with Red Flash Mirror
Does it Really Matter?
They're called safety glasses for good reason! Optimized depth perception and contrast can prevent everything from a small cut to a fatality on the job. Identifying the lighting in your environment and selecting a lens tint accordingly is a vital part of protecting yourself and others on hazardous work sites.
THE BEST PRESCRIPTION SAFETY GLASSES SUNGLASSES ONLINE AT SPORTRX
Need prescription safety glasses? Done. When you shop with us, you'll find video guides and tooltips throughout the build process as you customize the perfect pair. An answer to all your questions is at your fingertips, and if you want to chat with an expert, Contact Us. We'll put you in touch with one of our friendly in-house opticians who can help you build your prescription safety glasses.
Ditch risky online shopping with the See Better Guarantee. Try your glasses for 45 days. If you're not satisfied, send them back. Get a full refund, exchange, or credit towards a better pair. And return shipping? Covered. Get your pair of prescription safety glasses at SportRx today!