Scattered across the beautiful state of California are hundreds of exquisite, grassy-green golf courses with decades of history behind them. From teeing off into the mountains in the dry desert to putting 10 yards from the crashing surf, these courses are famously known as the stomping grounds of many legendary major championship finishes. We chose the five most incomparable courses in California based on their scenery, history, and more. Continue on to find out what these top five courses are.
Table of Contents
1. Pebble Beach Golf Links
2. Pga West TPC Stadium
3. Torrey Pines Golf Couse
2. Riviera Country Club
3. Spyglass Hill Golf Course
---
Pebble Beach Golf Links (Pebble Beach, CA )
Arguably the most well-known course in California, Pebble Beach Golf Links, is unique in many different ways. First of all, there aren't too many golf courses where waves are literally crashing 10 yards away from you while you're putting on 9 different holes. Although its narrow fairways may be difficult to hit, its spectacular view from any point on the course make golfing memorable. Pebble Beach is one of the few courses located on the beautiful Monterey Peninsula. It is home to many historical major events as well. In 2000, the legendary Tiger Woods won the 100th annual US Open here at Pebble by a whopping 15 strokes. Set to host the 2018 US Amateur Open and the 2019 US Open, Pebble Beach Golf Links looks to add some more history to the books in the near future.
---
Pga West TPC Stadium (La Quinta , CA)
La Quinta is home to six different PGA West courses and the most famous course is the TPC Stadium. Rated the fourth toughest course by GOLF magazine, TPC Stadium is known for its island 17th hole, known as Alcatraz (pictured above) because it is nearly impossible to escape. Well, the Al Capone of golf in this case is Lee Trevino who hit an unforgettable hole-in-one in 1987. This course is located in La Quinta outside Palm Springs and surrounded by the Santa Rosa Mountains. TPC Stadium provides an incredible view, especially at sunset. It is a part of the PGA West La Quinta including courses designed by Arnold Palmer and Jack Nicklaus.
---
Torrey Pines Golf Course (La Jolla, California)
Located in beautiful San Diego, Torrey Pines is home to two gorgeous courses, a north and a south course. Like Pebble Beach, both of these courses sit on cliffs overlooking the Pacific Ocean and La Jolla coastline. This one is a public course, however, many professional major championships take place here including Tiger Wood's insane playoff victory over Rocco Mediate in the 2008 U.S. Open. As well as being the occasional host of the U.S. Open, Torrey Pines' North and South course hold the Farmers Insurance Open every year. It is here where Australia's Jason Day emerged victorious this year in January. This amazing golf course will host the 2020 U.S. Open which is not something you want to miss.
---
Riviera Country Club (Pacific Palisades, CA)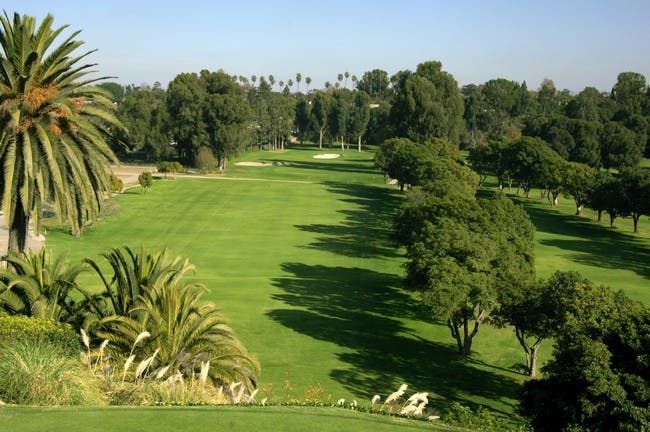 Pacific Palisades in Los Angeles is home to the Riviera Country Club that is one of the best golf courses in California. Riviera was the host of the 1948 U.S. Open and two PGA Championships but has not hosted a major since 1995. However, Riviera is the home to the annual Genesis Open that is an event from the PGA Tour. Many legendary golfers have carved their name in to the clubhouse after winning this annual event such as Ben Hogan, Phil Mickelson, Dustin Johnson and recently Bubba Watson. Enjoy beautiful scenery and perfect weather as you aim for the fairways of this outstanding California course.
---
Spyglass Hill Golf Course (Pebble Beach, CA)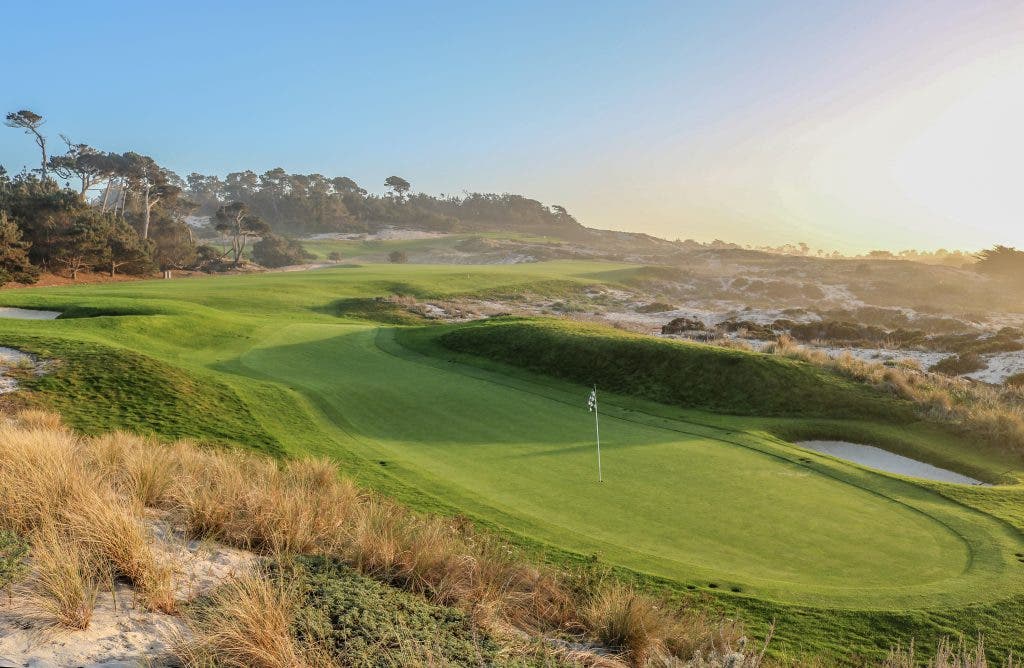 Located near Pebble Beach Golf Links, Spyglass Hill is another world-renowned golf course. It is sitting on the cliffs of the Monterey Peninsula. This tough yet gorgeous course has been the host of the AT&T Pebble Beach National Pro-Am since 1967 where professional golfers team up with celebrities such as 2018 winner legendary WR of the Arizona Cardinals, Larry Fitzgerald. The fourth hole of this course is known as one of the toughest holes across the country. Because of its strange shape and hazards, many pros have to really do their homework for this hole.
---
Prescription Golf Sunglasses at SportRx
When out on the course, protecting your eyes and enhancing your vision will increase your performance by wearing golf-specific sunglasses. SportRx specializes in prescription sports eyewear and offers a wide variety of options, including Oakley, Nike, Under Armour, and more. Contact one of our expert opticians standing by 7 days a week for any concerns you have about your new prescription golf sunglasses.