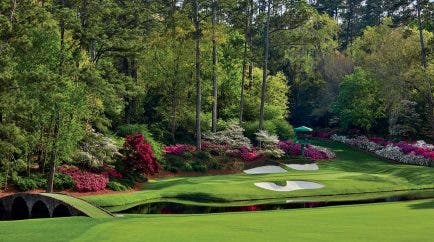 TAKE MORE CONTROL OF YOUR GOLF GAME
Having a hard time finding an edge to better your golf game? At SportRx, we know the best golf glasses give you that edge. The 2022 Masters Tournament is here, and with it the chance to see PGA professional talent up close. From hours of practice, to analyzing their swings, to honing in on every detail, professional golfers strive to find any element of golf they can control. Whether you're an average golfer or making your way to the pros, sunglasses that help you see the ball and read the course better are vital to harnessing this control.
---
2022 MASTERS TOURNAMENT
The 2022 Masters Tournament is from April 7th-10th at the famous Augusta National Golf Course. The first Major of the year has a packed field with electrifying players and great Augusta, Georgia weather. It's the perfect weekend for spectators to admire players like Rory McIlory, Dustin Johnson, current #1 Scottie Scheffler and last year's champion, Hideki Matsuyama. More excitingly, Tiger Woods is returning to the Masters Tournament in an unexpected and quick return to professional golf. From Phil Mickelson's shot in 2010 on the 13th hole from the pine straw, to Jack Nicklaus' famous 65 in the last round to win in 1986, to Tiger Woods' return to glory in 2019, the Masters has no shortage of historical golf moments. Here's to the 86th Masters making more of our favorite golf memories.
---
BEST GOLF GLASSES TO SEE THE BALL BETTER
Whether you're actively playing or being a spectator at this year's Masters Tournament, sunglasses with frames and lenses made specifically for golf will not only be comfortable for all 18 holes, but they'll keep your ball clearly in sight even as the terrain changes. For even more details on what to look for in golf sunglasses, check out our: How to Buy Golf Sunglasses Guide.
---
BEST LENSES FOR GOLF GLASSES
When finding the best lens for you, deciding whether or not you want polarized glasses is essential. To find out what best fits your golf glasses needs, check out our Golf Polarization Guide. Below are multiple lens options that will help your visualization on the course.
Brown Lens with a Mirror Finish
Benefits:
Reflects more light from passing through the lens
Perfect for brightest golf conditions and light sensitive players
Helps track ball flight and trail
---
Rose Copper
Benefits:
Great course visual enhancement
Perfect versatility for all tee times
Highly functional from low to bright lighting
Allows for course enhancement in all conditions
---
Transition XTRActive Brown
Benefits:
Adjusts reflection based on lighting
Works great for all lighting
Contract enhancement for better course visuals
Allows more versatility for larger range of conditions
---
BEST GOLF GLASSES FRAMES
Below are some of our experts' favorite golf glasses frames to satisfy your optical needs. To shop our complete golf sunglasses, visit Golf Sunglasses and find the perfect style for you!
NIKE SHOW X3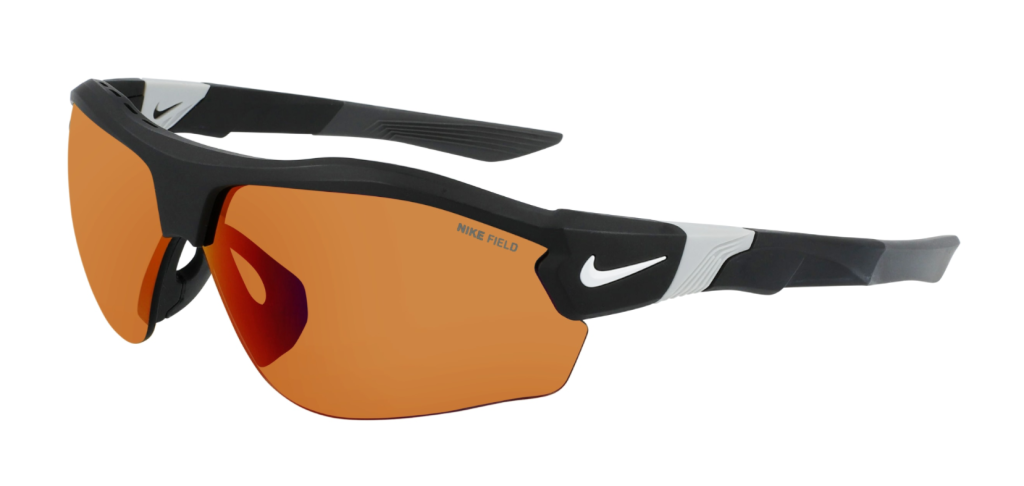 Slip free rubber nose pad
Customized comfort
Increased airflow for more sweat prevention.
---
OAKLEY FLAK 2.0 XL
PRIZM Lenses filter out distracting colors
Lightweight and durable
Unobtainium gets sticker and tackier the more you perspire
---
RUDY PROJECT RYDON
Swap between multiple lenses
Adjustable nose pad for comfort and swear prevention
Custom fit temple pressure relief
---
SPORTRX PRESCRIPTION GOLF SUNGLASSES
Need prescription golf sunglasses? SportRx provides the most curated and personal eyeglass experience with tutorial videos, buyer's guides and in-house sport opticians. Whatever your optical needs may be, SportRx is willing to take the extra steps to ensure purchase satisfaction. With our See Better Guarantee, if you are not completely satisfied with your purchase, you can send them back with no extra fee or shipping fee! That is how confident we are that we can accommodate your needs!
Editor's Pick to win the Masters: Collin Morikawa