Let's say you are on Family Feud and the question is: What are the best 2017 Ray-Ban Sunglasses? Survey says … we have 10 of them right here! Ray-Ban has been in the sunglasses game for 80 years now and they are responsible for some of the most iconic styles in the history of sunglasses. And in those 8 decades of toiling, they have continually raised the bar when it comes to form, fit, function and 100% UVA/UVB protection. Need Ray-Ban prescription sunglasses? Great news! SportRx can now offer you Ray-Ban prescription sunglasses with the Ray-Ban logo! Check out the spin Ray-Ban has put on some of their most iconic sunglasses - no family feud here!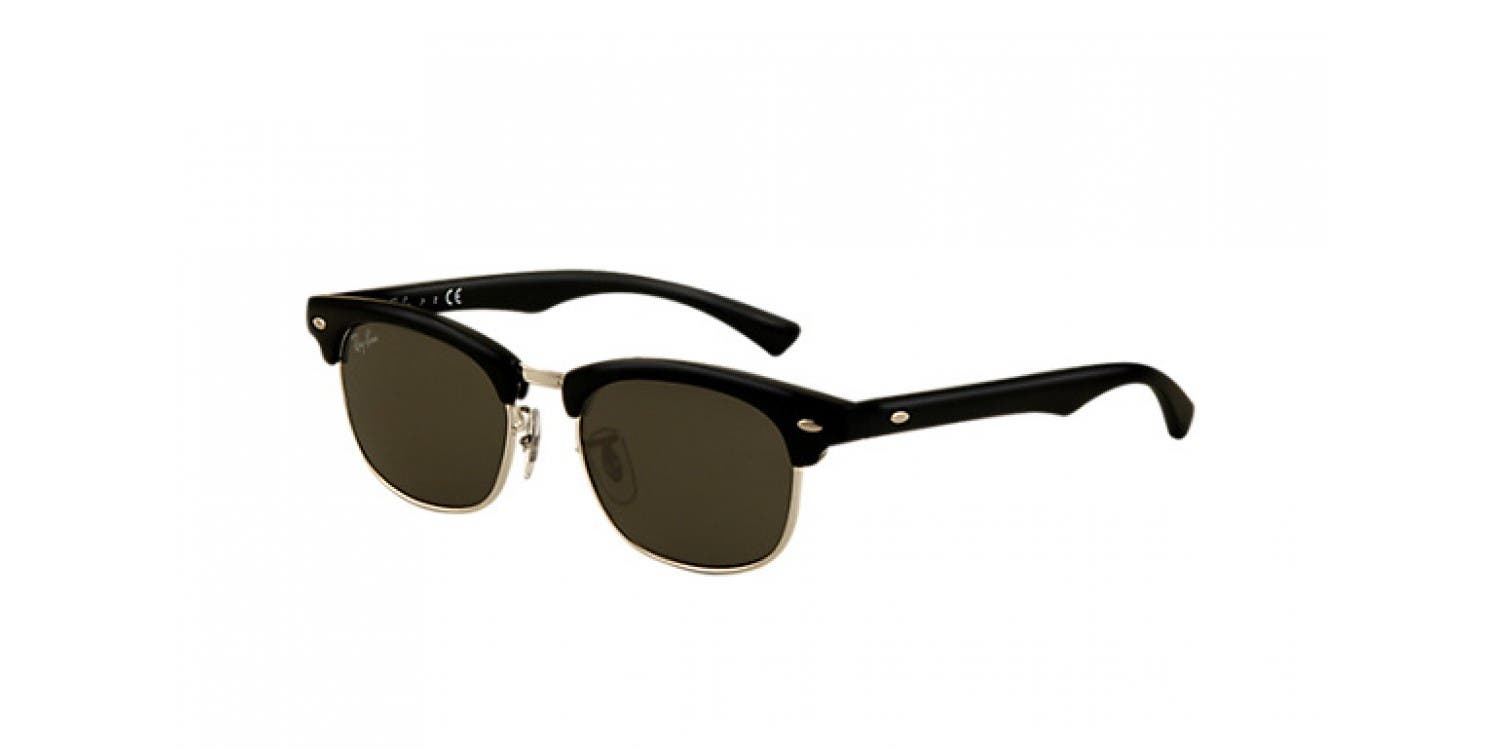 We recently checked out Gwyneth Paltrow's Instagram and spotted her son Moses Martin sporting a pair of Ray-Ban RJ9050 sunglasses ... and mom Gwyneth Paltrow in her Ray-Ban Aviators right next to him! Obviously, Gwyneth knows a thing or two about style. Back to Moses. The Ray-Ban RJ9050 sunglasses are the child-size version of the iconic Clubmaster and are sure to always be in style. Lending a retro feel, these trendsetting little Ray-Ban Clubmasters are offered up in many cool color and lens combinations. And with 100% UV protection, the Ray-Ban RJ9050 Clubmaster sunglasses for kids have it all going on!
---
Talk about feeling like a kid in a candy store! With the Ray-Ban RJ9538S sunglasses, that's exactly how your child is going to feel! Available in amazing color combinations, these sunglasses are from a collection of smaller versions of Ray-Ban's most iconic styles built specifically for kids. From the fit, comfort and durability of the metal frames to the kid-friendly color options, your child is sure to find themselves one cool pair of shades. And you can sit back and relax knowing the lenses provide 100% UVA/UVB protection and are scratch resistant 12x more than the most commonly prescribed lenses. There's something for the whole family to be happy about with these Ray-Ban RJ9538S sunglasses!
We love the new Ray-Ban RB4279 sunglasses for being such a hip offering for 2017. Still sporting classic Ray-Ban elements like polished side accents and a sleek double-bridge, the rounded phantos-shape frames now come in translucent yellow, pale pink and light blue that are set off with the coolest colored gradient mirror lenses. And for those that seek the time-honored look, they also come in tortoise and black frames, as well. These RB4279 sunglasses are head turners, for sure. We can see them at Coachella already! Oh, and take note – they are especially flattering to those of you with heart, oval or square faces!
---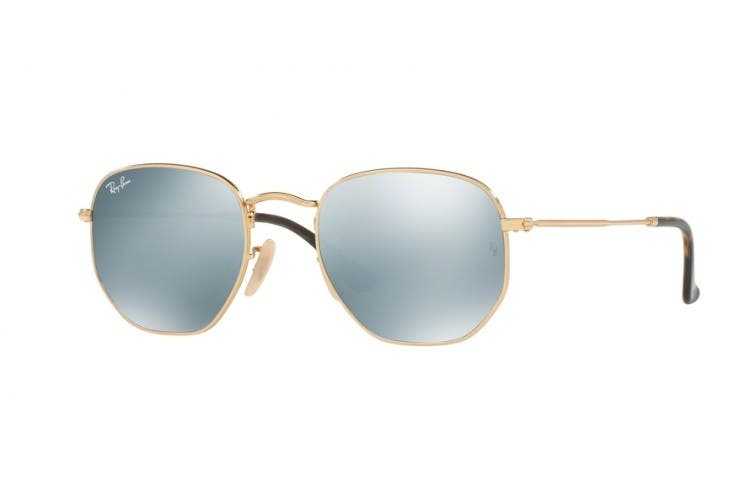 Ray-Ban has put a hexagonal spin on the RB3548N sunglasses by combining a square with a circle. What a killer update to the classic aviators! These frames are so light and comfortable and hug your head with extremely thin temples. And Ray-Ban has gone to town with the lens options, too. The lenses are flat crystal and come in silver, copper and yellow flash base colors, as well as lilac mirror and light blue gradient flash! Of course, being Ray-Ban, they've got you covered in traditional choices like Green and Brown Classic, as well. Be one of the first this year with the Ray-Ban RB3548N sunglasses.
---
If Jackie O. was here today, she'd probably be evading the paparazzi in a pair of these. But it wouldn't have worked. In fact, these Ray-Ban Jackie Ohhs are just the accessory to get you noticed! Featuring a modified cat eye-shape that adds a sense of allure, these durable nylon frames are flattering on most anyone. You can choose black or tortoise frames and the polarized lens color that suits you!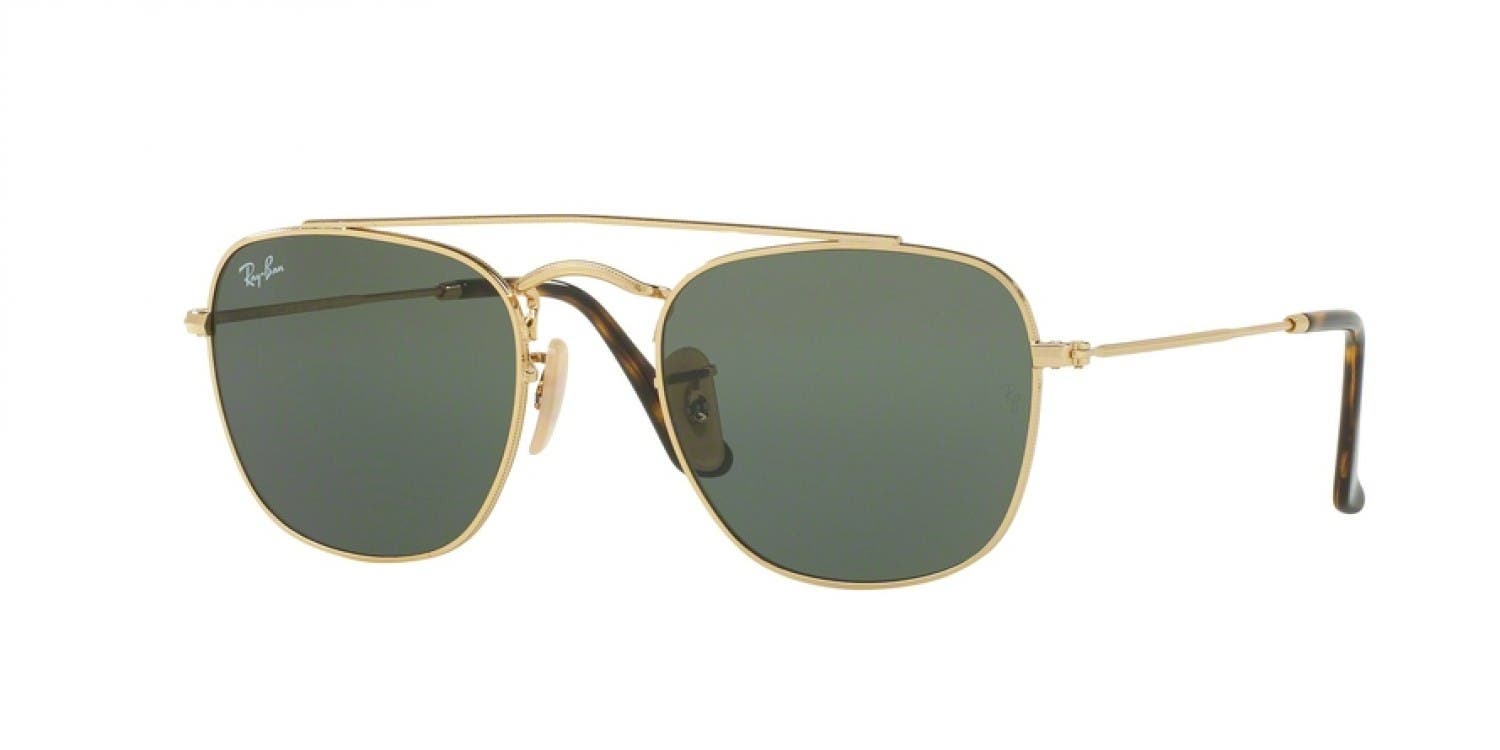 Going for the gold? Or maybe the bronze? Try out the Ray-Ban RB3557 sunglasses that are a textbook example of iconic form with upgraded function. Constructed of lightweight metal that comes in gold or 3 shades of bronze, these sunglasses feature a top bar and square lenses that are actually cut with diamond tools to eliminate distortion. Between style and function, these RB3557 sunglasses are a win-win situation all around, wouldn't you say?
---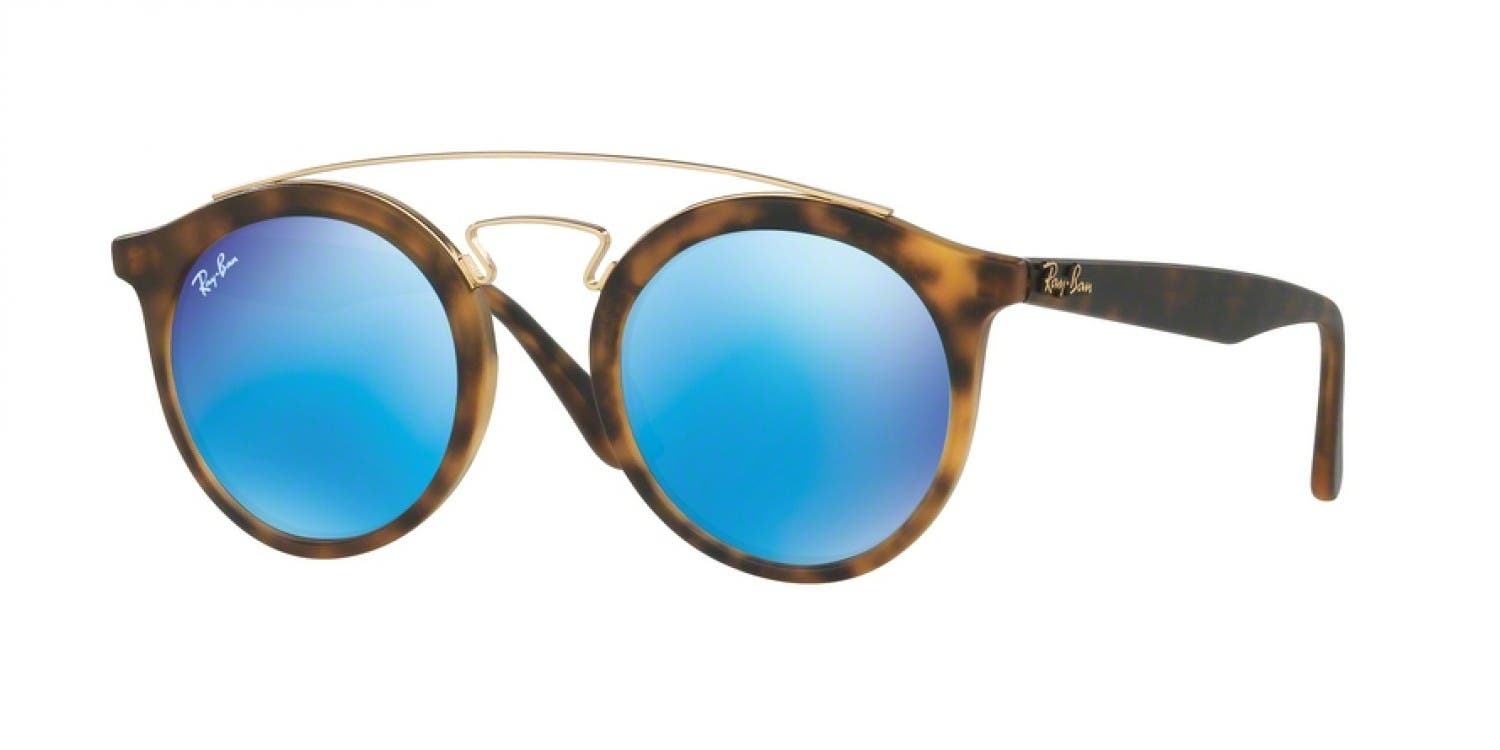 Inspired by the original Ray-Ban Gatsby, the RB4256 sunglasses sport a retro-inspired rounded phantos sun shape with a classic double bridge. What really stands out this season are the 11 frame and lens compositions you can choose from. Go classic with Black frames and Classic Green lenses or edgy with Matte Havana frames and Blue Mirror lenses. Packing superior Ray-Ban sun protection, there is something for everyone when it comes to these RB4256 sunglasses!
---

Going somewhere? The Ray-Ban RB4234 sunglasses are crafted for action, combining supreme comfort and high-tech performance in a cutting-edge style. The rectangular frames are constructed of durable nylon fiber and come in 4 color choices with lenses that complement each frame. We particularly like this grey pair with grey gradient mirror lenses and red adjustable rubber temple tips. Between form and function, the Ray-Ban RB4234 sunglasses have got it all going on!
---
Whoa. Look at these bad boys. The Ray-Ban RB4267 sunglasses have just the right look to take you from sun up to sundown, from a day of boating to an afternoon at your favorite vineyard. Constructed of a durable nylon, these frames are available in 6 different finish and lens combinations with tricked-out detail on the temples. And there's always options for polarized lenses to take care of the glare. So who's your buddy now?
Prescription 2017 Ray-Ban Sunglasses Online at SportRx
It's never been a better time to get Ray-Ban prescription sunglasses, as SportRx can now offer prescription lenses with the Ray-Ban logo! Just choose your favorite Ray-Ban frames and either submit your prescription during checkout or contact us at SportRx with any questions and one of our expert opticians will happily help you! Get the most out of your outdoor experiences and your protective eyewear with Ray-Ban prescription sunglasses!