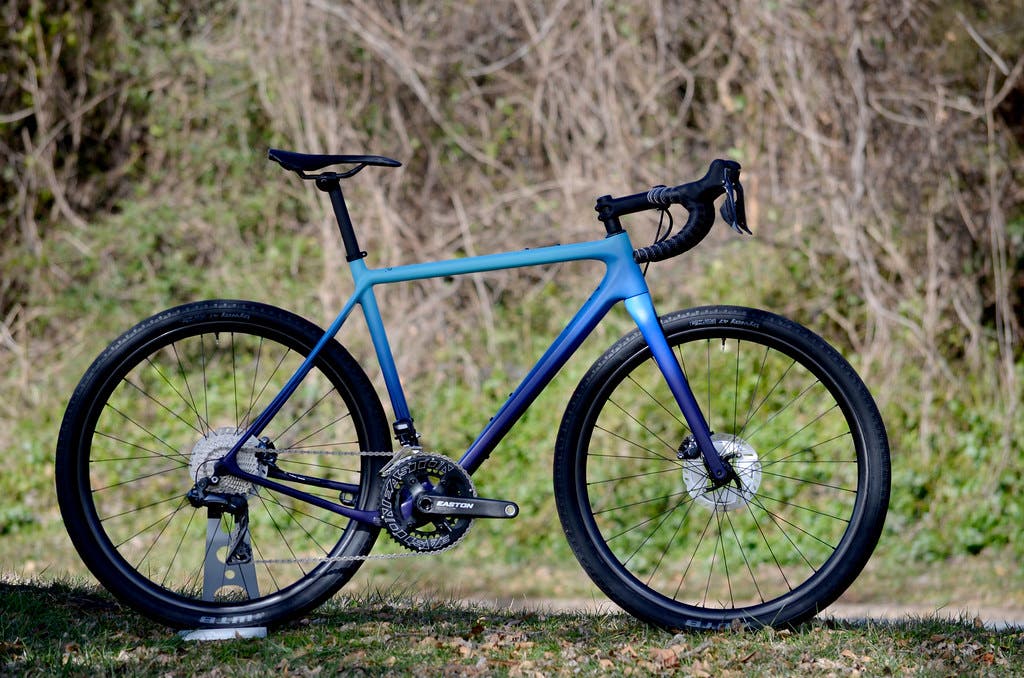 Now that you've decided you want to gravel bike, you're probably wondering what kind of tires you need to make sure you have the best rides possible. Worry no longer, we've got you. Gravel tires are unique in that they are designed to adeptly travel across a variety of terrain. Pavement, rocky roads, and loose gravel are just a few types of ground you'll be covering. We want to make sure you're fully equipped with the best tires to ensure your ride is as smooth as possible. Keep reading and we'll tell you what to look for in a gravel tire, and exactly which tires we recommend!
What to Look for in Gravel Bike Tires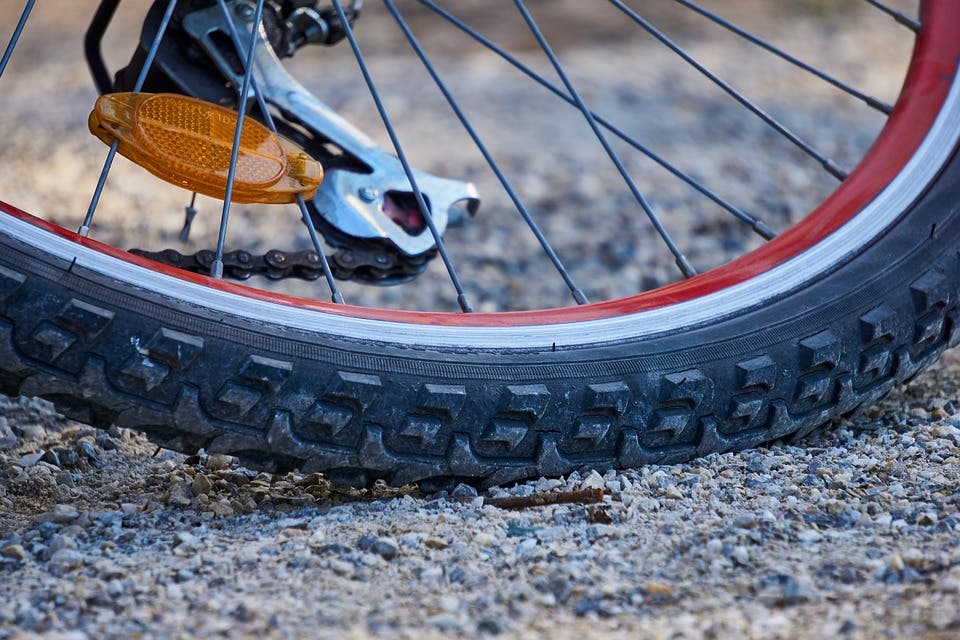 Tires can be overwhelming. There are so many to choose from and such a variety of styles and prices. That's why we're here -- to narrow it down for you. When searching for gravel tires, you'll want to start by considering how much time you'll be riding on gravel, dirt, pavement, or other types of terrain. Once you've figured this out, think about your past rides and how smooth or rough they were. Gravel doesn't mean the same thing everywhere for everyone. Once you've thought this through, it's time to pick out some tires!
Gravel Bike Tires
Note: Prices listed are an estimate.
1. WTB Resolute
The WTB Resolute is compatible with pavement, gravel, and singletrack. Considered an "all condition" gravel tire, the Resolute is here for you if you've been looking for that perfect tire that seems to do it all. You can expect consistent traction, a classic look, and the best part is that you won't have to worry about changing tires out based on the weather. Now talk about a deal!
Price: $58.00
2. Maxxis Rambler EXO TR
The Rambler is Maxxis' first gravel-specific tire and it lives up to the task. With this tire, you can expect predictable cornering in varied terrain and improved rolling speed on the smoother hard packed roads. As far as traction, the tread does a great job on vert as well as wet or slick conditions. The perk that is possibly most important is the flat protection, especially in the side walls. Comfort, speed, control, and flat protection on these tubeless-ready tires. What more could you need?
Price: $43.00
3. Specialized Trigger Pro 2Bliss
Specialized designed this tire specifically for dealing with mixed terrain. So expect to roll fast on asphalt, hard-pack, and gravel paths. It should also be mentioned that these fast tires are race proven by the likes of Dirty Kanza winners Dan Hughes and Rebecca Rusch. The 2Bliss version of the Trigger Pro makes it so that you'll be able to run lower tire pressures and benefit from improved grip and protection from pinch flats. Also, the tire has widely spaced shoulder blocks for steering control. Pick up these tires if you're looking for something fast and fun!
Price: $50.00
4. Terrene Honali
Next, this "dual sport" tire is ideal for gravel and adventure riding. Engineered to be tough and effective in long, rough rides, you can expect the Honali to hold up even on your toughest days. The tread on the Honali is suitable for roads of all shapes and sizes, and the 50mm width will pretty much dampen anything. Expect this tire to keep your bike rolling quickly and comfortably through any terrain you choose to tackle!
Price: $60.00
5. Panaracer Gravel King
Lastly, this "classic" tire may be one of the fastest out there. The knobby tire surface lacks any larger sized tread, making for a fast ride over the pavement. However, getting used to the feel on sand or looser dirt may take a little practice. With less prevalent tread comes more technical handling ability. Plus, with the Gravel King's puncture protection belt, you won't have to worry about your rolling resistance taking a hit while on your ride. The Gravel King is available in many different sizes and widths, and can be set up tubeless. Consider this tire a go-to in the gravel community.
Price: $40.00
Time to Choose Your own Gravel Bike Tires
Now that you have a little background on gravel bike tires and some of our recommendations, it's time to get out there and pick your own! Remember, it all comes down to personal preference and what's going to work best with your riding conditions. We wish you much success on your buyer's journey! Now go grind some gravel!