From selling sunglasses on a beach in Hawaii to engineering revolutionary lens technology, Maui Jim has made leaps and bounds in the optical world and they aren't stopping anytime soon. Inspired by color and light that is at the forefront of human experience, Maui Jim has made it their mission to ensure we experience life in the best and brightest way possible.
Maui Jim Reading Sunglasses | How They Came to Be

Around 5 years ago, Maui Jim started offering readers in their most popular sport frames: Ho'okipa and Makaha. These were, and still are, made available for immediate purchase, off-the-shelf use in HCL and Grey polarized lenses, in +1.50, +2.00 and +2.50. Stemming from the success of that, Maui Jim launched their MyMaui program. The MyMaui program allows the customer to choose a custom frame, magnification, and lens color. Maui Jim then takes the lens color/magnification combination, cuts the lens for the frame the customer chooses, and mounts the lens into the frame to construct a customized reader– one step more customized than a standard non-prescription frame, but one step less than a full prescription order. It's as simple as that.
Top 5 Maui Jim Readers:

Inspired by Oahu's serene Makaha Valley, these rectangular reading sunglasses compliment a variety of face shapes. The frame is constructed of lightweight, durable polymer that blends flexibility together with strength, notorious for retaining its shape. Extra-grip rubber nosepads and temples ensure a super secure grip.
Ho'okipa, the Hawaiian word meaning hospitality, stays true to it's definition. The lenses are constructed of polycarbonate, a durable material that is shatter resistant. This pair of Maui Jim sunglasses is made of Grilamid, a light, durable polymer that will not only bend without breaking, but retain shape no matter how much it is stretched. This frame also features no slip nose pad and temple grip, making these Maui Jim readers a very secure and comfortable choice, all the while deliver insane clarity.
Stingrays spend a majority of their time nestled under the sand, and this Maui Jim design is prepared for just that. A modern, rectangular frame compliments a range of face shapes and is constructed of cellulose propionate, an ultra-lightweight, durable injection-molded plastic. The Maui Jim Stringray frame also features a fixed, saddle style bridge with non-slip silicone pads to maintain a secure fit, all day long. These Maui Jim readers are topped off with a high-gloss finish to keep you looking sleek and smooth.
When clarity is the ultimate priority, the Maui Jim Black Coral readers have you covered. This full frame is constructed of monel metal, a super strong alloy that fights back against corrosion. Complimented by acetate temple tips and a saddle-style bridge with non-slip, adjustable nose pads, these matte Maui Jim frames can be turned into readers that will exceed every expectation.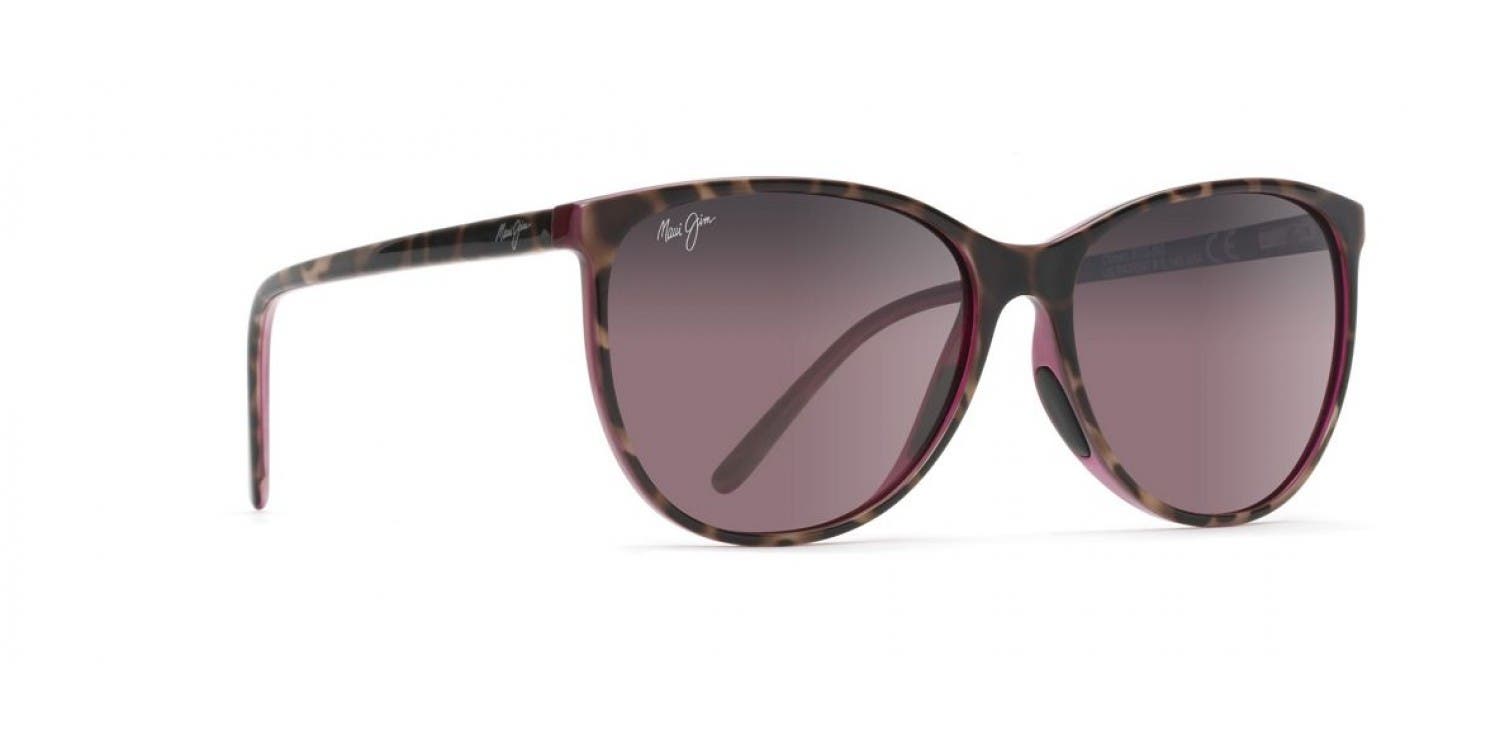 Just as the creators of Maui Jim honor the sea with respect, praise and tenderness, the Maui Jim Ocean is designed to keep the same things in mind. Ocean features a feminine, petite frame with a slight cat eye design, best fitted for those with a small to medium face shape. This lightweight, nylon frame also features embedded rubber nose pads and spring hinges to ensure comfort, all day long.
Maui Jim Readers Lens Color Options
HCL Bronze: High Contrast Lens brings a warm, bronze tint. Perfect for any condition, sunny or overcast, all day long.
Maui HT: otherwise known as the Maui High Transmission Lens; offers enhanced contrast and color in variable conditions when most lenses would be too dark
Neutral Grey: Unlike ordinary grey lenses that flatten light across the spectrum, the Maui Jim neutral grey lens brings the highest available light production together with sharp color and contrast. Perfect for very bright, direct sun conditions.
Lens Technology
Polycarbonate: brings the idea of a "shatter resistance" material to reality. Ideal for the man or woman living a fast paced lifestyle that requires durability.
CLEARSHELL: Silicone based coating that protects both the front and back of the lenses from scratches and every day wear and tear, allowing your lenses to perform better, longer.
PolarizedPlus2: Every pair of Maui Jims is equipped with this lens technology that wipes out 99.9% of glare and 100% of UV rays. While simultaneously enhancing color, these lenses bring clear, crisp vision to every pair of Maui Jim glasses.
Things to Keep in Mind:
-Not every Maui Jim frame in their catalog is available for this program, only the available frames in the Maui Jim Reader section.
-Available lens colors: Rose, HCL (Bronze), HT (High Transmission Green) and Grey
-Available magnifications: +1.50, +2.00, +2.50
-MyMaui is not available on Maui Jim's consumer-facing website – customers can only order these custom readers from a Maui Jim dealer, like SportRx!
If you would like to custom order your Maui Jim readers or have any questions about prescription glasses in general, our friendly opticians at SportRx are available to help 7 days a week!