Ladies, it's that time of year - out with the old and in with what's new in women's sunglasses! And to help you see more clearly on this subject, we have profiled some top picks for you below. Choose from classic to cutting edge, sporty to sassy. And if you don't see exactly what you are looking for here, head on over to SportRx to see our complete lineup of women's sunglasses!
Ray-Ban has taken its best-selling Erika frame and put the pedal to the metal with the Ray-Ban RB 3539 sunglasses. Maintaining the awesome phantos shape and keyhole bridge, the spin here is with the metal and rubberized frame choices. And to continue the metallic look, they are paired with gradient lenses that complement each frame shade. The lightweight metal extends through the ultra-thin temples making these sunglasses super comfortable, yet durable as only Ray-Ban would have it. Best yet, you can now get authentic prescription Ray-Ban sunglasses complete with logo and etching! So, get the lead out and contact SportRx to craft your custom Ray-Ban Erikas!
The icon of all icons, the Ray-Ban Wayfarer, has been taken a step further with the RB4194 Wayfarer Liteforce sunglasses. Crafted with a high-performance thermoplastic used for the first time in eyewear, Ray-Ban is yet again ahead of the game. This cutting-edge material preserves the Wayfarer look, while providing extreme lightness, durability, flexibility and comfort. Need a pair of Wayfarer Liteforce sunglasses in prescription? It's a great time for that, as now you can get authentic prescription Ray-Ban sunglasses with the Ray-Ban logo!

Looking for a sporty design that will stay in place throughout your entire run? The Adidas A405 Raylor S features a double snap adjustable nose pad and quick release hinge. These lenses also have a quick change lens system and are rx-able. These sporty shades will offer a lightweight and comfortable fit. The Adidas A405 Raylor S is a top recommendation for some lightweight performance sunglasses.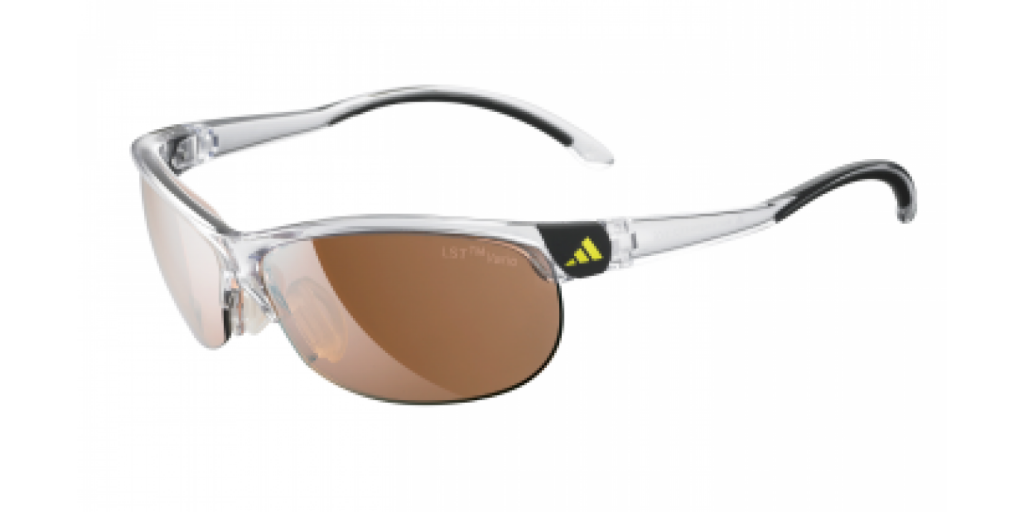 Looking for something sporty in women's sunglasses? We think the Adidas A171 ADIZERO S might be just what you're looking for. This semi-rimless frame lends support to your game with a panoramic view, Traction Grip and ventilation system. The TRI-FIT temple system offers a custom fit with three different height adjustment points. And the Quick-Release Hinges are designed to release the temple when under pressure so you don't risk stress or breakage. The lenses feature Light Stabilizing Technology, which boosts contrast and levels light fluctuations so you can focus on your game. Plus, they provide 100% UVA/B and C protection and are prescription ready! We say game on!
Look and feel the noble part with these VonZipper Queenie women's sunglasses! Crafted like a castle, these sunglasses are made of thick nylon Grilamid material for a bold and sturdy frame. A feminine touch of arches sets off the look, while stainless steel hinges protect the integrity of the frame. And the base 6 spherical impact resistant polycarbonate lenses will serve and protect with 100% UV protection. Available in 6 colors, we think these Muddled Tea frames with Brown Gradient lenses are fit for a Queen!
With the VonZipper ALT women's sunglasses, we can hear it now – who's that girl? VonZipper describes the A.L.T. Collection as Alternative Lens Things. That sounds about right! Hailing from Italy, these beauties are frameless and boast nylon Grilamid temples, stainless steel hinges and premium nylon lenses. The ALT frames are extremely lightweight and pleasantly positioned, thanks to silicone nose pads. Available in 2 frame styles, we say pick your poison!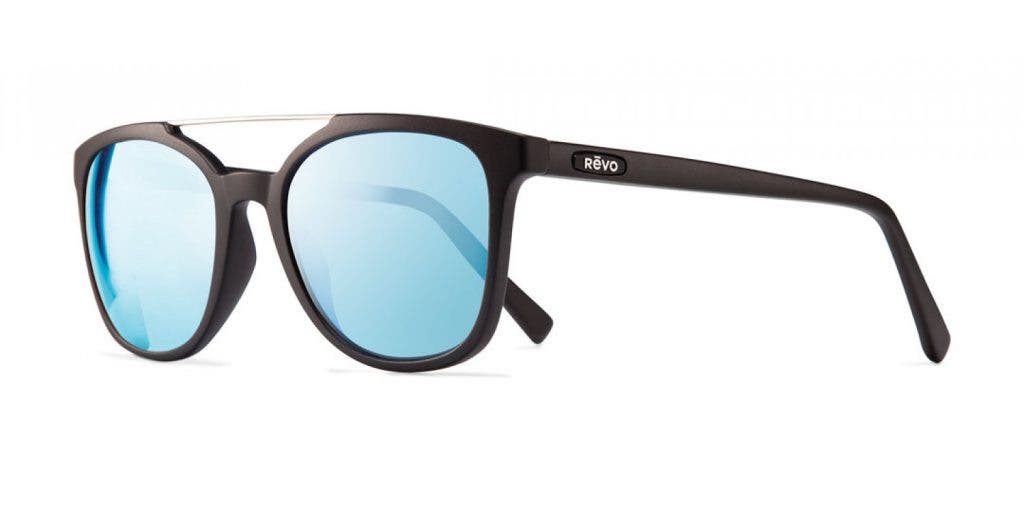 Talk about refreshing – these Revo Clayton sunglasses are like a tall drink of water. Featuring high-contrast polarized serilium lenses made of shatterproof polycarbonate, we like these in a cool pool blue. The lightweight frame is highlighted by the eye-catching double brow design and has a more flat fit to your face. The Revo Clayton sunglasses flatter most all face shapes and even come in such cool colors as Matte Blue Tortoise!
Uptown meets downtown in these Revo Windspeed sunglasses. The aviator-inspired frames are constructed of nickel steel to provide durability, while the adjustable silicon nose pads cater to comfort. Choose from Gold, Gunmetal, Chrome or Matte Black. Then choose the lens color tint that is right for you. All the Revo Windspeed sunglass lenses offer 100% UV protection and some lens tints are even offered in polarized versions. That way you filter out the glare and replace it with enhanced contrast and depth of vision. So head over to Sportrx.com to check out the 19 color combinations of this updated classic!
Need a little correction to see the world more clearly? Great news! SportRx has a team of expert opticians who specialize in creating top-quality prescription sunglasses! Ordering online with your prescription is really easy and if you have any questions, just contact us and we will be happy to help!