Summer is finally here. Get ready for days of sun and outdoor fun. For days like these, you want to complete your outfit and keep your eyes are protected from the UV light with trendy sunglasses. Life is too short to wear boring sunglasses! Discover what shapes and colors are hot this season.
Colored Sunglasses
Bored of seeing the world in 50 shades of grey? We got it covered. Color up your life with bright colored sunnies. Pink sunglasses, green sunglasses, any color sunglasses – pick your own colored high-quality lenses and cool frame.
Our Pick – SPY Julep
Lightweight and colorful, SPY Julep sunglasses are a perfect combination of style, quality, and price. These affordable sunglasses are in the super trendy cat-eye shape and are made to make your beach days even more fun! Pick one of the three available fun colorways and enjoy your summer to the max!
Mirrored Sunglasses
Yes, they look awesome, but it`s not the only reason why do we love them. What is important is that in mirrored sunglasses the sunlight reflection is up to 60% more compared to regular tinted lenses. Which makes this fashion accessory very important outdoor gear for all the sunny days! But yes - lots of the compliments guaranteed!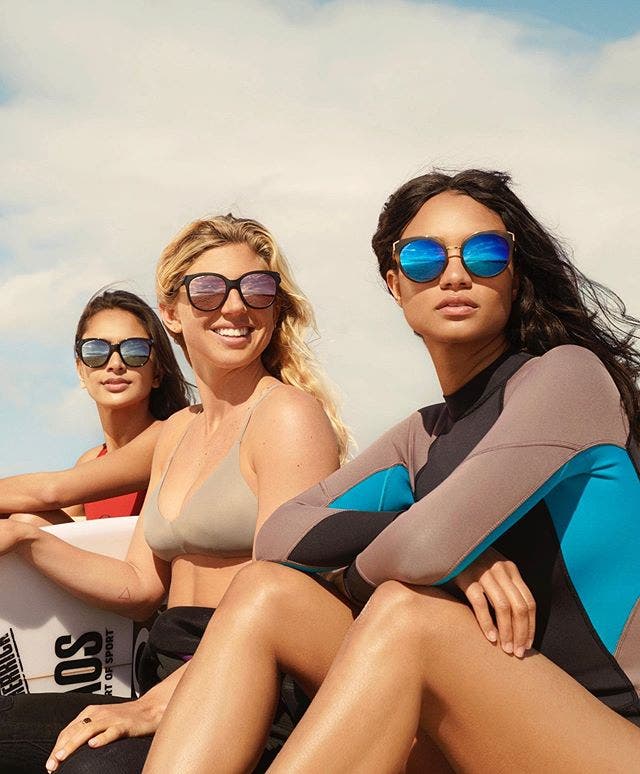 Our Pick – Oakley Top Knot
Oakley has just launched the New 2019 Women`s Collection and we are totally in love with it! Perfect fashion shapes and colors, these frames are made to look good but also perform – you can run, hike, and do outdoor yoga while looking and feeling awesome! With Oakley Prizm Lens technology, you will see colors in higher contrast this summer!
What Sunglasses are in Style Now
Speaking about current eyewear fashion trends, it`s fair to admit that wayfarers and aviators are still in style no matter what. However, if you feel like you want to try something new for your this season, go with a cat-eye, rounded, and oversized sunglasses. Tortoise shell and clear frame colors are on the top of the eyewear trends list as well! Here at SportRx we have a great variety of all the fashion frames and lenses. Check it out!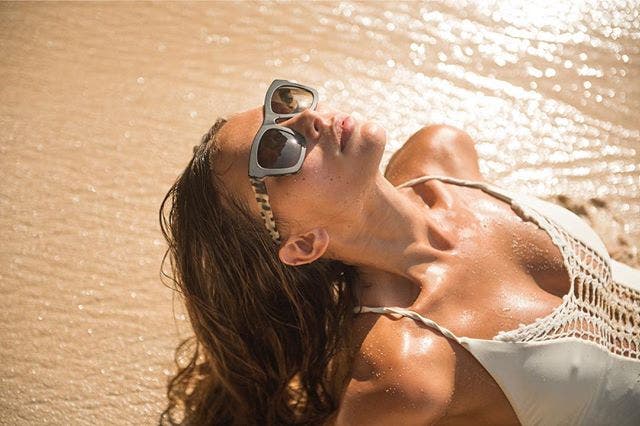 Our Pick – Prada PR 05US
Prada has been one of the main influencers in the fashion industry for years. Enjoy luxury eyewear fashion with SportRx! This trendy color block style in an oversized cat-eye frame will be your favorite pair this season! Believe us, your internal fashionista will be very grateful!
Get Prescription Fashion Sunglasses Online at SportRx
Need prescription sunglasses? Done. When you shop with us, you'll find video guides and tooltips throughout the build process as you customize the perfect pair. An answer to all your questions is at your fingertips, and if you want to chat with an expert, Contact Us. We'll put you in touch with one of our friendly in-house opticians who can help you build your prescription sunglasses.
Ditch risky online shopping with the See Better Guarantee. Try your fashion sunglasses for 45 days. If you're not satisfied, send them back. Get a full refund, exchange, or credit towards a better pair. And return shipping? Covered. Get your pair of prescription sunglasses at SportRx today!