When it comes to golf, players of all levels agree that having a great pair of sunglasses is a game changer. That perfect pair not only boosts your confidence, but also enhances your performance. Tifosi is a well-known brand among sport enthusiasts and has some of the best lens and frame technology. In fact, their golf sunglasses have interchangeable and customizable lenses so that you can be on top of your game in any weather condition. Read on to find out more about Tifosi golf sunglasses.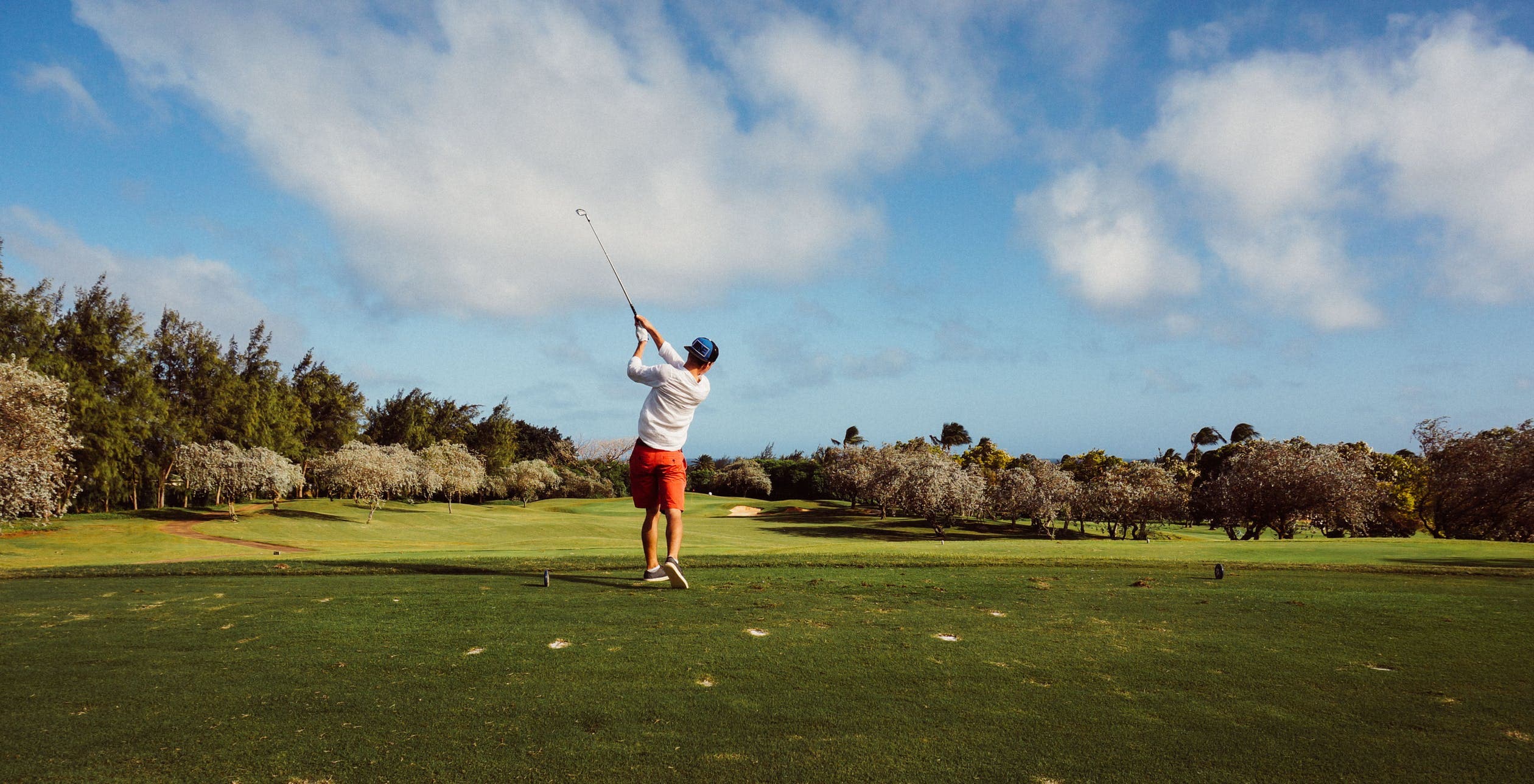 What to Look for In Tifosi Golf Sunglasses
Lens Technology
Tifosi has some of the most innovative lens technology in the business. Their lenses are made from a scratch-resistant and shatterproof polycarbonate. They are UV-protected and guard against glare. The lens tint is also extremely important for the game of golf, as it helps give distinction between the rough, fairway, and green on a course. Tifosi has just released their Enliven golf lenses that have color capture technology. These lenses have the ability to calibrate wavelengths in light, giving blues, greens, and reds more definition. You'll be reading the terrain like a pro with the new Enliven lenses! Other useful lenses include the GT and EC. The GT lens has a green tint and sharpens contrast, which is perfect for seeing the ball as it is flying through the air. The EC lens has a purple tint and can highlight subtle breaks in the terrain.
---
Frame Technology
Tifosi designed their frames specifically with sport enthusiasts in mind. First off, grip is a must-have for golf sunglasses. On a hot sunny day, you wouldn't want your sunglasses to be slipping as you tee off! The hydrophilic rubber on the ear and nose pieces not only keeps the frames on when you start to sweat, but also provides comfort for all day wear. The nose and ear pieces are also adjustable, which allows for a customized fit. Most Tifosi sunglasses have a Grilamid TR-90 frame, which is made from a lightweight yet durable nylon material that is resistant to UV damage. You can rest assured that a pair of Tifosi sunglasses will last longer than your clubs might!
---
Featured Tifosi Golf Sunglasses
Tifosi Synapse
The Synapse sunglasses are stylish and functional, making it the perfect pair to wear both on and off the golf course. They feature an open lens frame and vented lenses that increase airflow to prevent fogging and keep you cool. The Synapse frames are lightweight yet durable, and the lenses are also glare and scratch resistant. They even come with 3 interchangeable lens options. You have the freedom to change from a brown lens to the GT or EC lenses for better contrast on different types of grass conditions. And to top it all off, these Tifosi bad boys are available in polarized or prescription as well.
---
Tifosi Veloce
The Veloce sunglasses feature a sleek and aerodynamic design. As we can see, the common trend with Tifosi golf sunglasses is the vented lenses to help keep your vision clear and unobstructed. These frames also come with the Enliven lens technology we mentioned earlier. Enliven makes colors pop, which means you can see the grass, sky, and any obstacles on the course with more definition. Like most other Tifosi frames, the Veloce features a semi-rimless design. This provides better visibility, especially when you're looking down to take aim at your golf ball. The Tifosi Veloce are excellent sunglasses that will have you looking like a natural on the course.
---
Prescription Tifosi Golf Sunglasses at SportRx
Do you want prescription lenses for your Tifosi golf sunglasses? SportRx is here to help. SportRx specializes in prescription sports eyewear. Feel free to Contact Us to speak to one of our certified in-house opticians. They are happy to answer all your questions and help you customize your glasses to fit your unique needs. See better while playing the sport you love with Tifosi sunglasses.