The optical wizards at SPY have continued to push optical limits with lenses that will make more than just your eyes happy. SPY Happy Rx Lens is SPY's latest and greatest lens technology that will literally make you jump with joy.
About SPY Happy Lens
Spy Happy Lenses were designed to let all of the good sun rays in while making sure all of the harmful sun rays stay out. We all know UV rays are bad, but blue light has been the most recent threat to our optical health. However, all blue light isn't actually bad. Short-wave blue light causes damage to the eye, decreasing visual clarity and increasing risk of depression. However, long-wave blue light actually has benefits for our body and mind. Long-wave blue light is actually beneficial for alertness, uplifted mood, memory, and regulating your natural sleep and wake cycle. SPY Happy Lenses block out the harmful UV and short-wave blue light and lets in all of that beneficial long-wave blue light.
Happy Rx | See Better. Feel Better. Perform Better.
Despite the focus on UV and blue light protection, SPY has not ignored your desires for visual clarity. When wearing SPY sunglasses with Happy lenses, colors and contrasts are enhanced, and changes in terrain are emphasized so you can make sure to see all that the world has to offer. Happy Lens is the only therapeutic lens on the market and is now available in prescription. The SPY Happy Lens is easily Rx-able, so just give us your prescription and our expert opticians can customize your Happy Lens to fit your needs.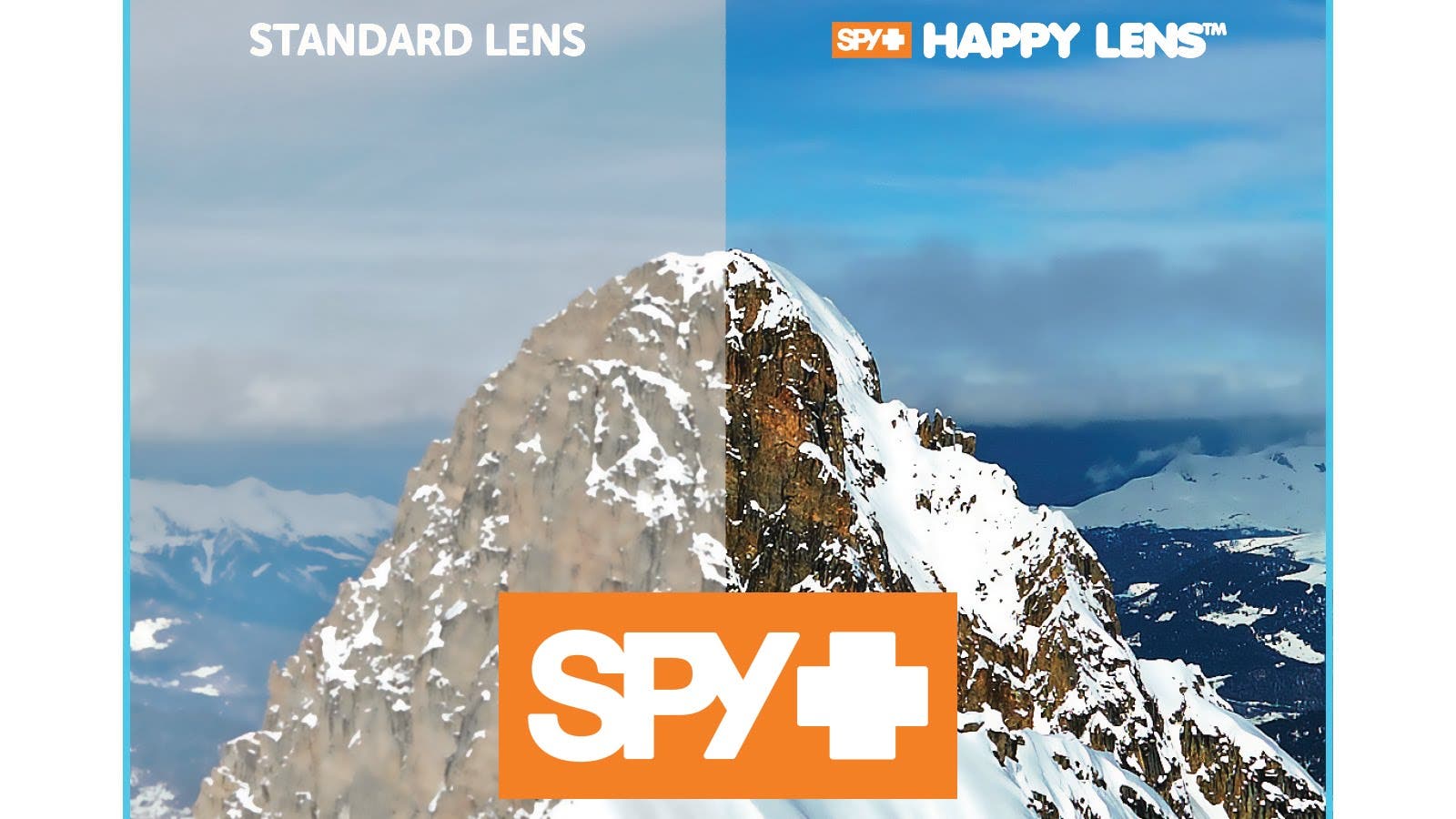 Additional Features
- ARC Lens technology prevents distortion and provides optically correct vision
- Shut out 99% of glare with Trident Polarization
- Anti-Scratch protection
- Reduced reflection on prescription sunglasses with AR coating
- Option to choose from 2 lens bases and 7 spectra coatings, each providing its own unique benefits
So whether you're going to be spending the day on the golf course, the open ocean, or even getting through your daily commute, SPY Happy Rx lenses will help you see every detail with a smile on your face. Have any questions about SPY Happy prescription lenses or prescription sunglasses in general? The SportRx optical ninjas are here 7 days a week to answer all of your questions!