Native Eyewear Review
Sunglass Rob is on the scene with big news - SportRx is proudly adding Native Eyewear to their lineup! In-house Native enthusiast, Vanessa, sits down with Rob to give us a closer look at the truly tricked out Native Sunglasses and Native Ski Goggles. Check out the video below, then read further to be transported into the backcountry with Native Eyewear ...
Picture this ...
You are shredding a flowy little section of single track. It's just you, a sea of green on either side of the trail and a fresh warm breeze kissing your face. No, wait, you are on the mountain, laughing as you spray your friends with fresh powder. Or are you listening to the tranquil sound of running water as you cast a floating fly line, carve your paddle through the river, dip your toes in the ocean – OK, let's just agree that whatever you are doing, you are enjoying the great outdoors. Now picture this, what is protecting your precious peepers from the untamed elements?
We can bet that you're imagining something stylish but comfortable, with the features you need to stay active all day. Born in the outdoors, Native Eyewear is ready to take you into the wild. With key sport features and casual styling, they fit right in to the SportRx family. Take a gander ...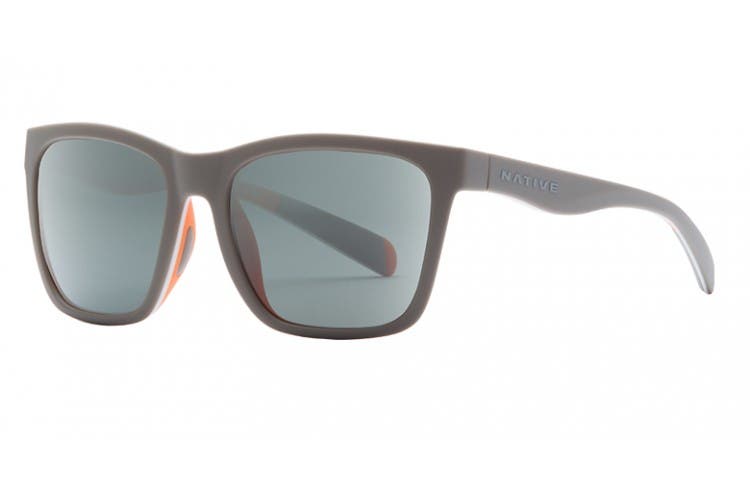 Native Eyewear Specs
First of all, Native Eyewear's lightweight and durable frames are built to stand up to tough conditions. If you can tough it out, your glasses should be right there with you. Made of castor bean resin, Native frames are plant-based and therefore biodegradable! In fact, they will biodegrade in 3 to 5 years in traditional landfill conditions, compared to 10,000 years by most plastics. Great news for the beautiful environment in which you will be wearing them! Additionally, the castor-based resin offers a superior strength-to-weight ratio, creating some of the lightest, strongest, and most earth-friendly materials out there.
Native Eyewear Lenses
And how about those lenses? Well, Native Eyewear just so happens to be known as a premium polarized lens company. Their proprietary technology is designed to increase contrast, block harmful UV rays and selectively filter the wavelengths that can damage your vision. They also block up to 4X more infrared light than regular polarized lenses. With a variety of lens colors and tints available, Native has you covered in any environment. Need prescription? The lenses are fully customizable with the color, tint and added features of your choice. Bring your adventure into focus with one of Native's Rx-ready frames.
Native Eyewear Warranty
So what happens when the unthinkable happens? Not to worry! Native Eyewear has a phenomenal frame warranty, offering lifetime replacement for a flat fee, no questions asked! Built with adventurers in mind, Native Eyewear has features such as injected Cushionol™ Grip for a stay-in-place fit and Flex Metal™ adjustable nose pads. Combine all that with venting for fog reduction, eco-friendly materials and a sturdy tri-laminate construction and you have a sunglass ideal for people who put their gear through the wringer.
Native Eyewear Prescription Sunglasses
Shop online with confidence! Native provides key frame measurements on all of their styles to ensure a great fit. Plus, SportRx has expert opticians available 7 days a week to help build the perfect pair of Native Eyewear Prescription Sunglasses for all of your adventures! Take care of nature, while enjoying nature.