About Revo
Revo took the eyewear world by storm when it launched in '85, and became known as 'the leader in polarized lens technology.' It all started for Revo by utilizing the lens technology developed by NASA as solar protection for satellites. (Pretty cool, right?) And almost 30 years later, Revo continues to practice and build up on its tradition of cutting edge technology and innovation by providing the most advanced and high-contrast polarized sunglasses available.
Revo shines through their 'Revo Light Management System,' which successfully manages the full spectrum of light, even HEV light. Then it filters out harmful UV light, while selectively allowing light that is helpful for vision precision and clarity. All lenses made by Revo feature the 'Digital Polarized PlusTM' technology for 100% polarization to protect you against glare, yet still allows you to view any blue light devices.
The Revo Lens Guide
The extensive collection of Revo lenses is comprised of 8 lenses that are uniquely designed to filter the full light spectrum in order to cater to one's vision in differing light conditions. This collection is comprised of the following 8 lenses:
Blue Water Lenses
– Excellent choice for eliminating glare in bright conditions like reflective sun rays bouncing off the oceans surfaces.
– The blue mirror coating provides maximum protection against glare and delivers visible clarity.
– Contrast enhancing filters accentuate the sweet spot of the visible light spectrum in water surround environments.
– Provides a soothing tint while sensitive filters make the critical colors of the visible light spectrum pop without affecting the natural colors.
– Excellent lens choice for deep-sea fishing.
– Completely cuts through surface glare in medium and low light conditions.
– Optimal for eliminating bright glares off lakes or riverbeds.
– Contrast colors beautifully to enhance the vibrancy of color.
– Creates clarity by highlighting the middle of the spectrum (green) for an enhanced visual experience.
– Exceptional lens choice for environments like stream and lake fishing, hiking, golf, and mountain biking.
Graphite Lenses
– Graphite lenses enhance natural vibrant colors while also working to block harmful rays and cut out intense glare
– Comprised of contrast-enhancing filters and a subtle silver coating that works to highlight green, bringing multiple colors to life
– Controls the level of light passing through the lens
– These Revo lenses are a great choice for everything you do
Terra Lenses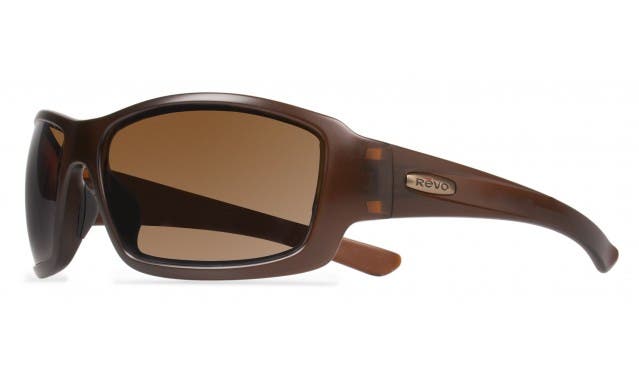 – Multi-functional lenses that were designed for on or off the trail activities
– Actively filters the light spectrum to provide clear vision to every viewpoint. Excels in variable light conditions through a scientific formulation of tint filters.
– Highlights the yellow, orange and red portions of the color spectrum to enhance visual clarity in varying conditions
– A lens that will enhance the overall visual experience of outdoor activities like hiking, trail running, climbing and camping.
Open Road Lenses
– Image intensifier filters seamlessly adapt to light in bright or low light situations to enhance optical clarity and overall visual experience.
– Tunes light transmission for greater sharpness, crispness and contrast.
– Designed with an integrated rose-amber-vermilion blended tint for moderate light transmission and clear visibility during changing conditions.
– These Revo lenses are a great lens option for driving, cycling, golf, running and everyday active lifestyles.
Stealth Lenses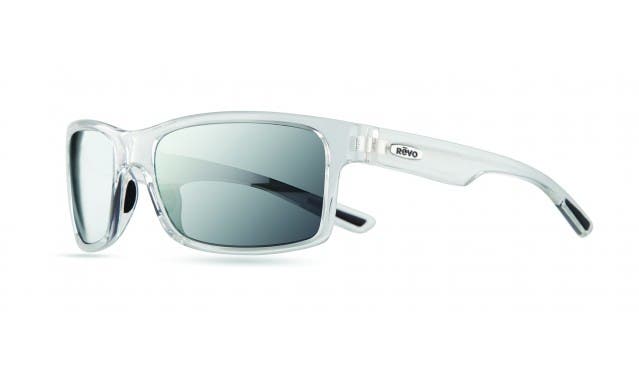 – Reduces internal reflection and provides even management of light across the entire visible light spectrum.
– Delivers an unprecedented visual experience through perfect contrast.
– Provides a smooth tint while colors of the visible light spectrum alter natural colors.
– These Revo lenses are optimal for everyday wear
Solar Orange Lenses
– A high-intensity, iridescent and visually stunning multilayer mirror coating
– Enhances the surrounding environment by highlighting the upper end of mid-range light.
– Greens, yellows and reds come to life with a glowing effect, making your days that much brighter and more enjoyable
– The Solar Orange lens is perfect for all outdoor sports.
Champagne Lenses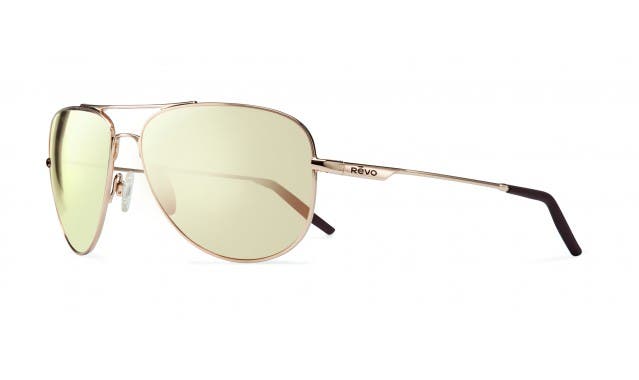 – Subtle pearl mirror color that is appealing to the eye and sure to add a touch of style to your wardrobe.
– Delivers a soothing visual experience to the wearer.
– Allows in just 14% of light and balances it across the entire visual spectrum for great overall performance of colors in bright conditions.
– These Revo lenses are perfect for any day activities you encounter.
Some of Our Favorite Revo Sunglasses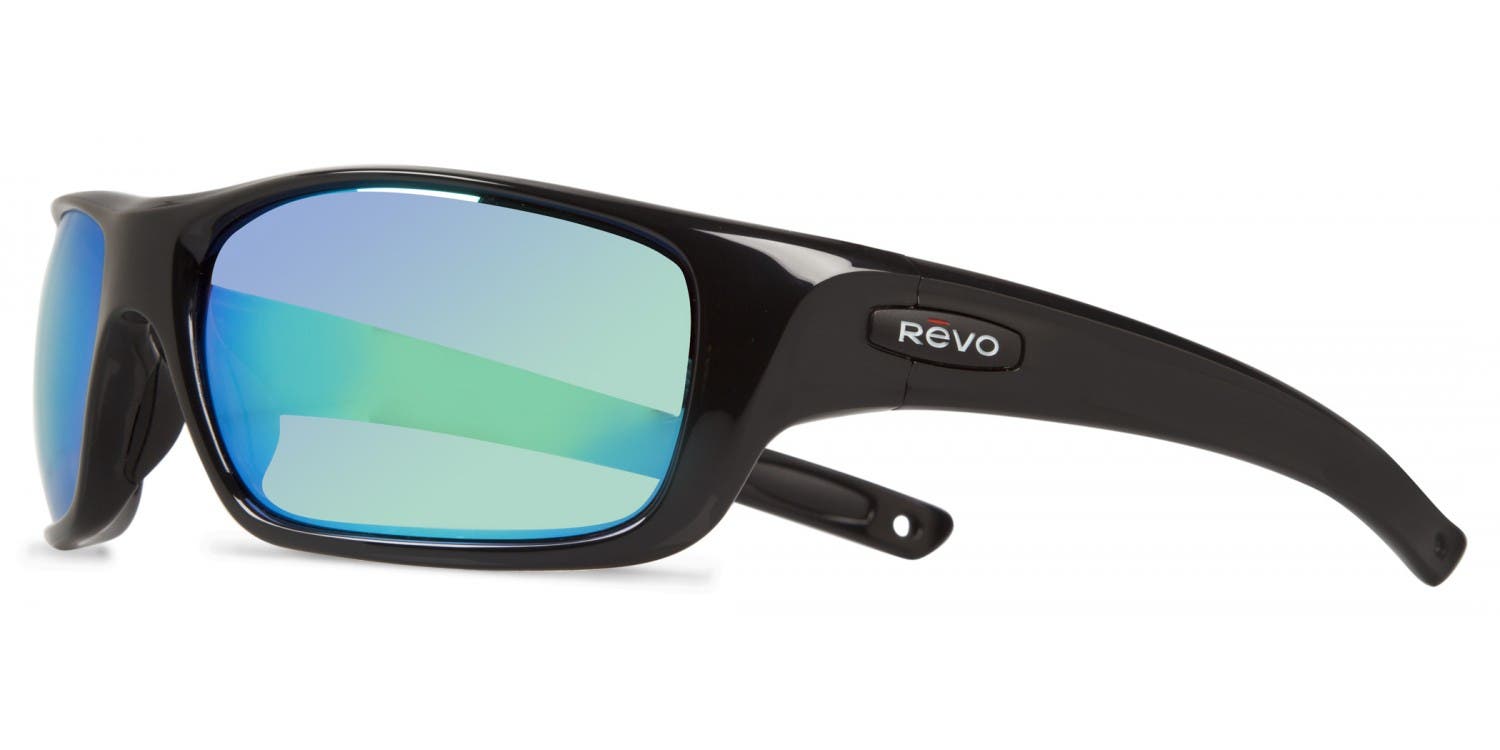 Revo Guide II features:
– Lightweight, shatter-proof, polycarbonate lenses
– 8 base lens curve provides ample coverage and protection
– Rubberized temples and nose grips for a secure fit when active
– Rx-able
Revo Raconteur Sunglasses
Revo Raconteur features:
– Lightweight, textured metal frame and anti-slip rubberized temple tips
– Scratch-resistant, shatterproof crystal lenses
– 6-base lenses offer a flat frame surfaces, making them highly Rx-able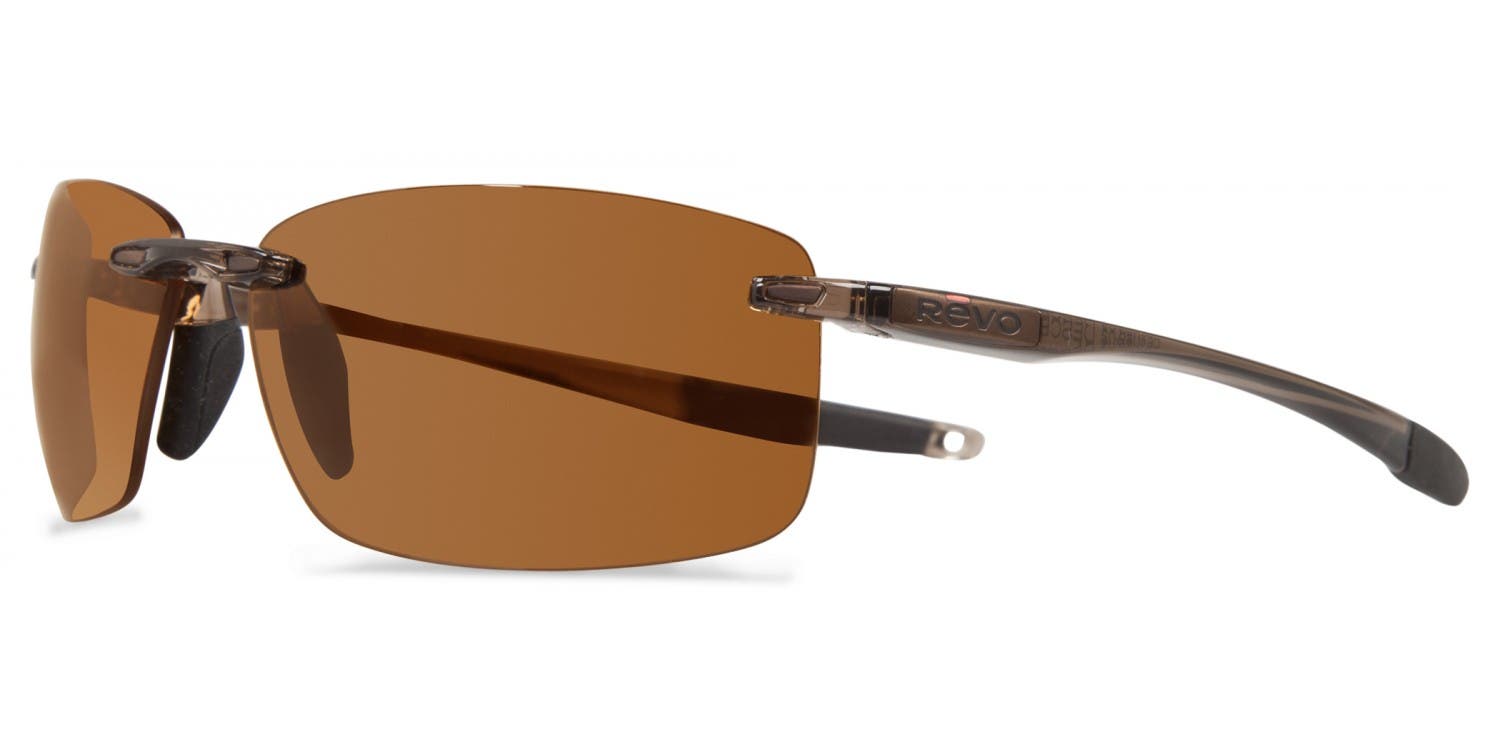 Revo Descend features:
– Lightweight, rimless lens design enhances peripheral views
– Elastometric nosepads provide an anti-slip, secure fit at all times
– 8 Base lenses provide a more curved fit and extensive coverage from all angles
Revo Converge features:
– Full rim frame with a Motion-Fit design and flush-mount spring hinges that offer a durable and comfortable fit
– 8 base lens technology for extensive coverage from the sun's ray in all directions
– Versatile frame fit and design for a variety of outdoor activities
Revo Bearing features:
– Full rim, full coverage, lightweight, durable frame build
– Spring hinge construction that ensures a greater range of motion and flexibility
– 8 Base lens provides ample coverage and protection from the sun's harsh glare
– Anti-slip rubberized nosepads provide a secure fit throughout your adventures
Revo Sunglasses Online at SportRx
With lens options to choose from for just about every occasion, count on Revo to enhance your experience in your favorite environments. Need help finding the perfect Revo lenses for your favorite sunglasses? Need replacement Revo lenses? Questions about Revo sunglasses in general? We're here to help with all of the above. Give a SportRx optician a call, shoot us a Live chat or email us at info@sportrx.com and we'll be happy to guide you in the right direction.