Prada is known to be one of the top brands that dominates the high-end women's fashion market. A brand highly sought after by businesswomen, Prada has everything you need from professional clothing to classy accessories; however, it all starts with the right pair of sunglasses. One of Prada's newest and most sophisticated selling models, the PR 21US cat eye sunglasses, will give you exactly what you are looking for. Continue on to learn more about Prada's latest and greatest pair of sunglasses.
Prada PR 21US Features
The Prada PR 21US cat eye sunglasses encompass all the wants and needs in the perfect pair of sunglasses for the modern, successful businesswoman. This pair has a semi-rimless frame with metal temples and a double metal bridge. Its adjustable nosepiece and butterfly frames allow the perfect fit for those with oval, square, or heart-shaped faces. The lightweight feel of the PR 21US cat eye sunglasses allow you to wear these just about anywhere you go. Also, Prada has implemented the new feature of a drill-mounted nose-bridge giving the PR 21US model a very unique and stylish look.
Prada PR 21US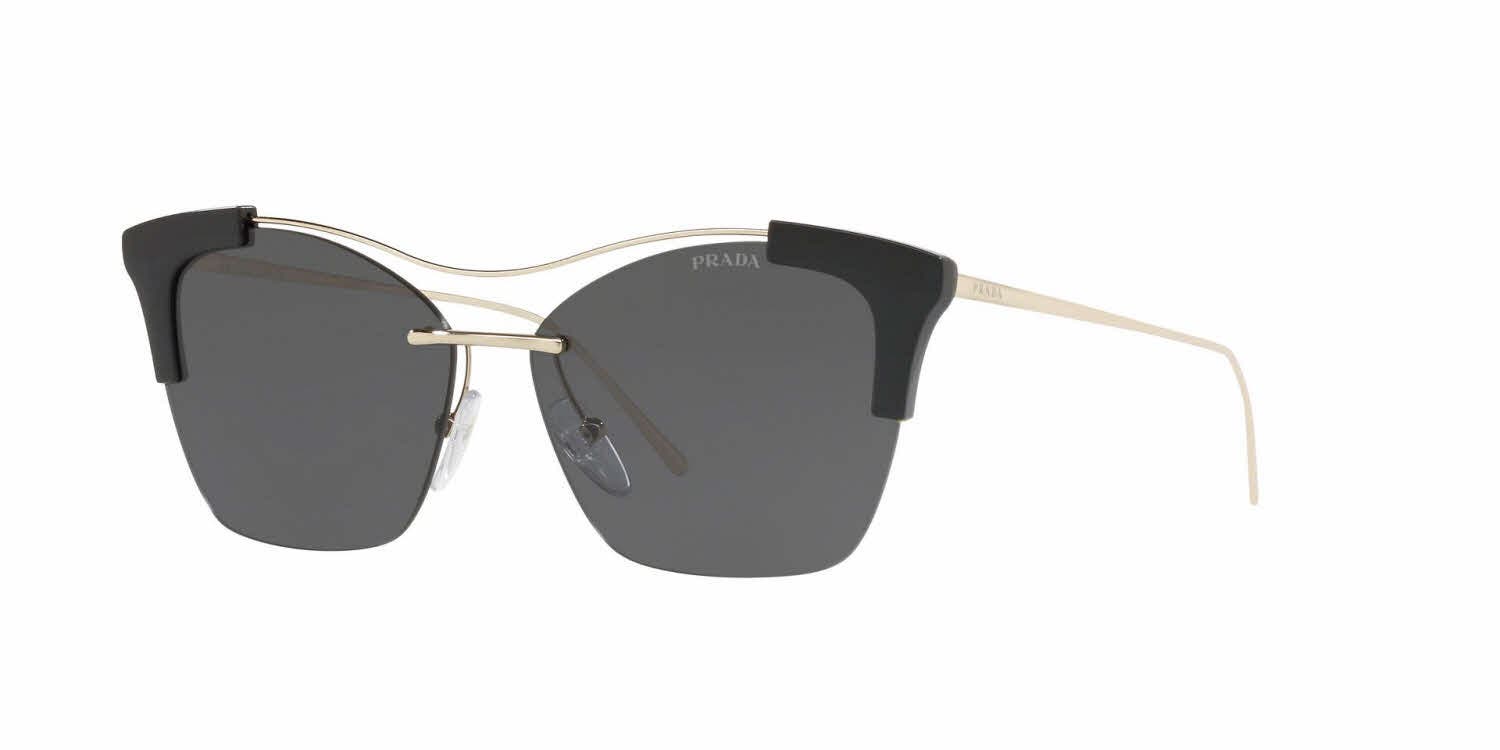 Prada PR 21US In Black
Frame Dimensions
Lens Width: 57mm
Lens Height: 47mm
DBL (Distance Between Lenses): 13mm
Temple to Temple Width: 134mm
Temple Length: 140mm
Prada PR 21US Cat Eye Sunglasses at SportRx
SportRx has just expanded and partnered with Prada, one of the top brands of the women's fashion industry. SportRx can customize your lens needs when it comes to polarization or special tints. This pair isn't available in prescription due to the drill mount, but there are many other Prada sunglasses designs that are available with prescription options. Contact Us to speak to one of our expert opticians today for any questions you may have!