A man from a small country has changed the history of cycling. Peter Sagan was born in Zilina, Slovakia. This tenacious, resilient cyclist has undisputedly changed this sport. In Bergen, Sagan is the only man ever to snatch his third rainbow jersey in three years. He has also become the most successful athlete in Slovakia. At twenty-seven, his achievements have become something that some athletes can only dream of. A few of Sagan's many accomplishments include: three UCI Road World Championships in 2015, 2016, and 2017, the owner of five separate Green Jerseys at the Tour de France, overall wins at Tour de Suisse, Tour of California, and Tour of Flanders. Cycling is a major sport for sunglasses. Unlike any other sport it requires wearing eyewear at all times. Sagan is not an exception, here is a little bit more about what his sport sunglasses.

100% Speedcraft
100% announced their partnership with Sagan earlier this year. These sunglasses are perfectly suited for the ultimate sports performance. Speedcraft contains Topview lens technology that provides improved vertical visibility when cycling. The megol rubber coated nose pads and temple arms deliver the utmost comfort and fit. The wrap around design entirely sits on your head without any movements allowing you to perform on the highest level without worrying about sunglasses slipping. Speedcraft also encompass enhanced space between lens and face, preventing fogging and increasing airflow.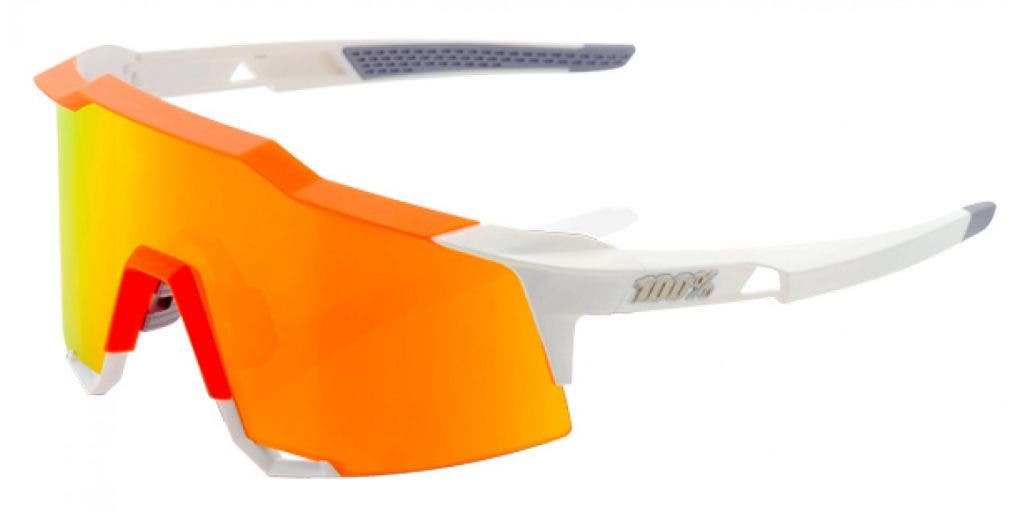 With a shield lens, the Speedcraft is unfortunately not Rx-able. BUT...there are many top quality cycling sunglasses that you can custom tailor to your prescription!! Trying out prescription sport sunglasses can be a complete game changer to your performance. If you have any questions don't hesitate to contact us and our team of expert opticians will gladly help you find the best pair of sunglasses, glasses, or goggles for you!