The collection of new SPY sunglasses and SPY prescription glasses are bound to make you happy and keep you looking fresh this Fall. During our time at Vision Expo West 2016, we got the chance to examine the finer details of the new SPY collection. Let's just say, they're definitely noteworthy. Here's a closer look at some of the designs of and inspiration behind some of our new SPY favorites:
SPY Wingate Sunglasses
This new guy on the block is one of our favorites in the SPY Fall 2016 release. Unique, raw, industrial details make up the interesting construction of the SPY Wingate. Every style of this SPY frame represents clean, simple, classy, funky, and comfortable style all at once. Cover all aspects of your personality with one of the three SPY Wingate sunglasses.
SPY Wingate Features:
- SPY Happy Lens technology
- Handmade acetate and stainless steel materials
- Suitable for large faces
- Available in Happy Rx
Next up is our favorite mixed materials piece. SPY Bellows combines some thick plastic frame materials, with thin temples and a chunky metal nose bridge detail to deliver a unique vintage appeal. These new SPY sunglasses uphold retro style with squared lenses and a half-rim frame – the kind of style that looks stunning on both men and women.
SPY Bellows Features:
- SPY Happy Lens and Trident polarization technology
- Handmade acetate
- Monel eye wiring and unique metal angular bridge
- Suitable fit for small to medium faces
- Available in Happy Rx
SPY Stevie Prescription Glasses
Introducing our next favorite: The Stevie. These SPY glasses feature a classic square frame with slightly softer edges. The Stevie is constructed entirely of acetate, which caters to their bold look. This new pair of SPY glasses delivers a great look for many faces, both men and women, especially those who aren't seeking out the over-sized trend. The SPY Stevie is truly a grade A frame for every occasion.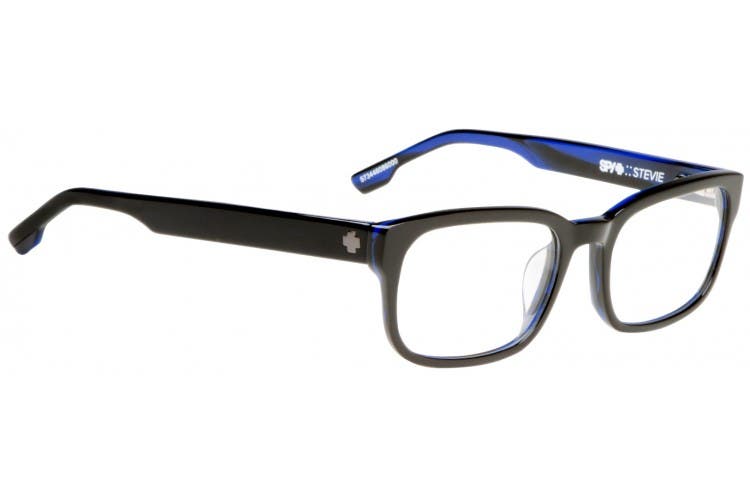 SPY Stevie Features:
- Acetate frame material
- Spring hinges
- Available in 3 unique style
This new pair of SPY glasses is impressive from all angles. The Nelson is a mixed material that works to deliver some really neat contrast. A stainless steel front and acetate temples delivers unique combination of textures and colors that's unlike any other. If you want to add a bit of funkiness to your daily wardrobe, the SPY Nelson just might be your frame.
SPY Nelson Features:
- A rectangular shape that compliments both men and women
- Stainless steel & acetate frame materials
- Spring hinges
- Available in 3 colorways
SPY Holden Prescription Glasses
These guys are our new favorite small fit frame. They feature a clean, classic square appeal, but spice things up a bit with some unique details. The SPY Holden is fashioned from handmade acetate with a stainless steel top bar, slight temple fin, and spring hinges. Metal and acetate combo is what ultimately defines the unique look of this new SPY frame.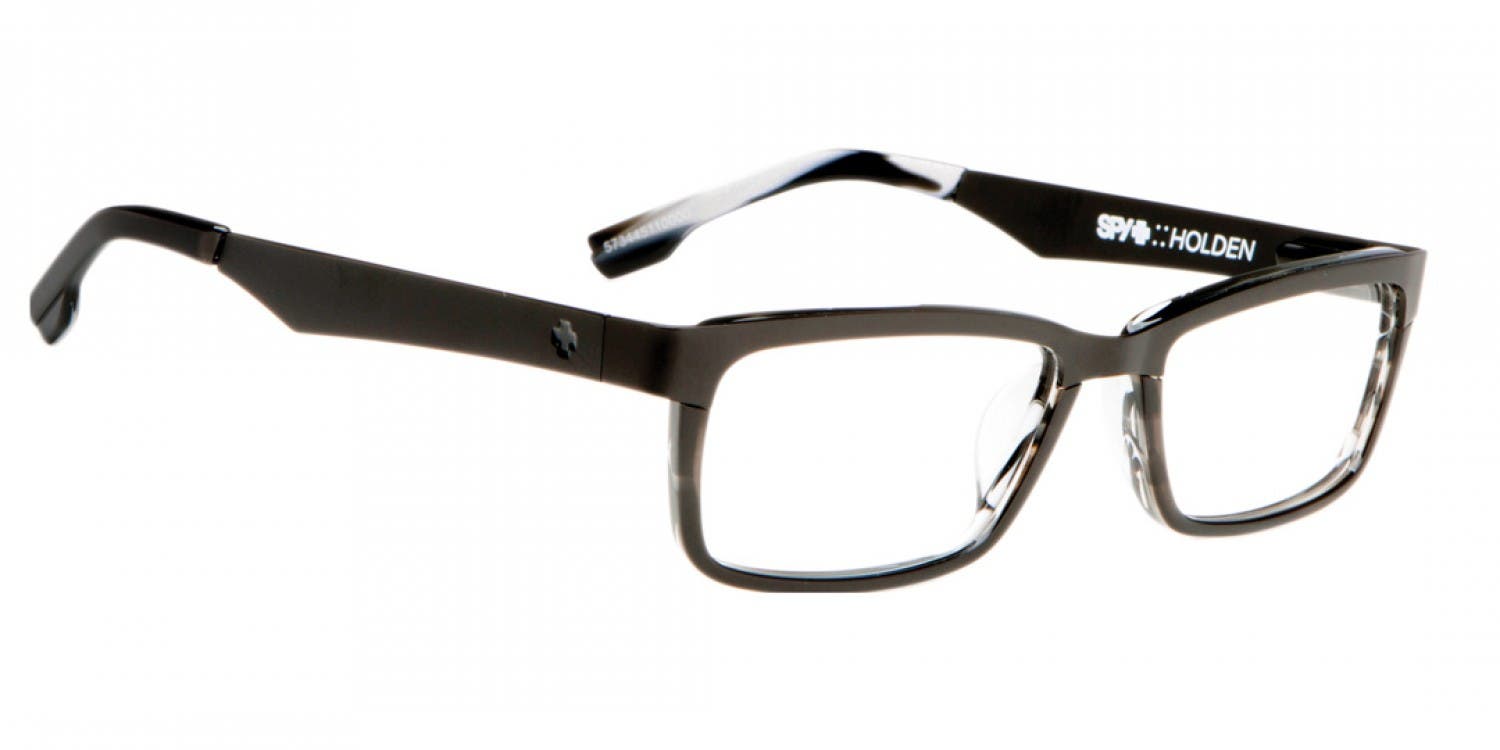 SPY Holden Features:
- Unisex design
- Stainless steel & acetate
- Spring hinges
After getting some hands-on sneak peeks at some of our new favorite frames, we're stoked the launch is live. If you're loving any of these frames like we are, and you need them in prescription, you know where to find 'em! Questions about the collection or SPY Optic in general? Don't hesitate to contact us. Our friendly team of opticians is here and happy to help, 7 days a week!