Want to know the process that goes into making your prescription glasses? We've got a summary right here.


Prescription Glasses Production Time
1. How Long Does it Take?
2. Production Overview
---
How Long Does it Take?
We quote 2-3 weeks from the order being placed for standard turnaround time or 1-2 weeks for priority production. Standard production is also shipped via ground shipping, and priority production is shipped overnight.
---
Production Overview
What happens in that time frame? First, our lab starts with a blank lens that looks like a hockey puck: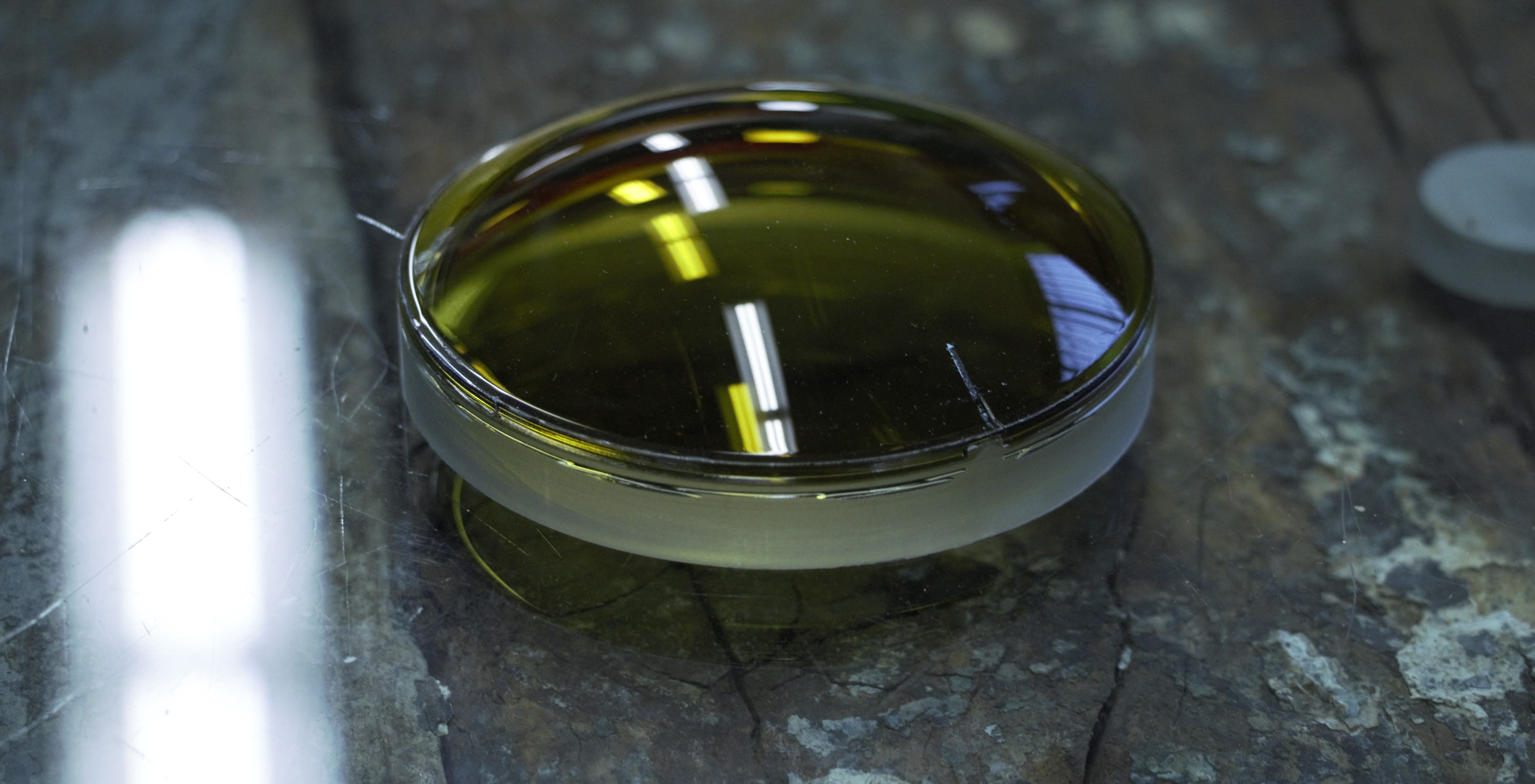 Then, the lens is shaved down on the back side until it is the appropriate prescription—the higher the prescription, the more of the original lens that remains. With the advancements of digital lens technology, some shaving is now done on the front side, but still primarily on the back. The lens is also taped to keep it clean during this process.
Once the lens has been shaved to the correct prescription, it's put on a machine that adheres to the surface and polishes the lens to be clear.
Next comes the coating process, where any coatings you've requested (such as anti-scratch, anti-reflective, or a mirror) is applied by a machine that uses heat and vacuum technology to ensure a smooth surface.
Last comes edging the lens into the shape of the frame you've chosen and mounting it into the frame. Once the glasses look good to go, they're given one last quality check to ensure everything looks correct and are sent on their way to you!
---
Get the Best Prescription Glasses at SportRx
We hope we were able to make the manufacturing process of our glasses clear to you. Need prescription glasses? Done. When you shop with us, you'll find video guides and tooltips throughout the build process as you customize the perfect pair. An answer to all your questions is at your fingertips, and if you want to chat with an expert, Contact Us. We'll put you in touch with one of our friendly in-house opticians who can help you build your prescription glasses.
Ditch risky online shopping with the See Better Guarantee. Try your glasses for 45 days. If you're not satisfied, send them back. Get a full refund, exchange, or credit towards a better pair. And return shipping? Covered. Get your pair of prescription glasses at SportRx today!