Introducing the newest member of the Costa sunglasses family; Unique, subtle details come together to create the impressive look of Costa Kiwa sunglasses. This sleek, circular pair style mends well to deliver great coverage with wrap around design that does not compromise style.
http://https://youtu.be/MfYrSR5Y62E
The Costa Kiwa is an XL fit and a perfect choice for those who want high-quality, functional sunglasses with a stylish look. Also, they feature the Costa 580 lenses, which have been receiving tons of positive reviews.
Costa 580 Polarized Lens Technology
Kills yellow light: Costa's patented 580 technology blocks the yellow light which creates visual noise.
Enhances reds, greens and blues: As the lenses block yellow light, they boost the amount of reds, greens and blues naturally. So it creates enhanced contrast which is optimal for all sorts of outdoor activities.
Uber-efficient polarization: Costa 580 technology actually boosts the polarization efficiency of the lens.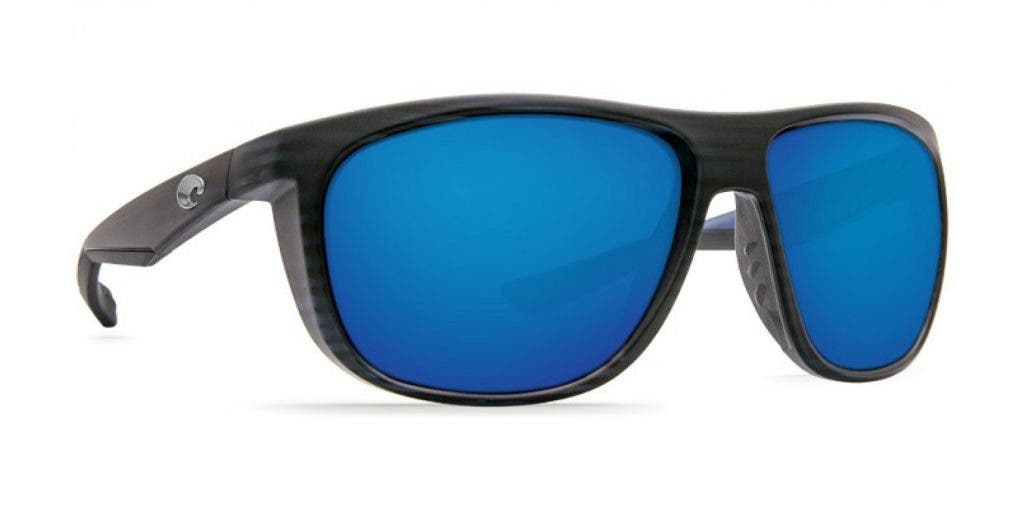 Costa Kiwa fishing sunglasses are named after one of the divine guardians of the ocean in the New Zealand traditions of the Maori tribes. With top quality frames and lens technology, these sunglasses live up to the ocean guardian name! The aviator-style sunglasses are built to protect your eyes from strong rays while you're out on the water. These Costa sunglasses feature Hydrolite nose and temple pads to provide a secure and comfortable grip. Additionally, Kiwa shades are made from bio-based resin making them environmentally friendly!
Costa Kiwa Frame Details:
Frame Width: 132.5 mm
Bridge Width: 16.3 mm
Lens Width: 59 mm
Lens Hight: 45.5 mm
Temple Arm Length: 122.8 mm
Costa Kiwa Prescription Sunglasses Online at SportRx!
For long days out on the water, don't let your vision get in the way. If you are looking for high-quality fishing sunglasses, then the team at SportRx has you covered. Costa prescription sunglasses will keep your eyes safe and help you see better! The large lens surface even makes the Costa Kiwa highly Rx-able. Just contact one of our expert opticians and they will be happy to help you with any prescription needs and answer any questions you may have!