Named after the beautiful city SportRx calls home, Eyeglass Tyler and Ryan are excited to unbox the new Costa Diego sunglasses. Costa Diego's are the most advanced sport performance sunglasses to ever hit the market. Tune in to the video below to learn more about this feature-rich frame and how Costa is changing the game on the water.
Costa Diego Features
First, Costa Diego is part of the Core collection, meaning it was built to be on the water and take on any adventure you seek. The Diego frame material features Bio-Resin nylon that is built to take on the salty air and water without corroding. Second, the Costa Diego features an innovative vented spring hinge system to enhance your fit and maximize airflow. The temples on the Diego have sweat management channels to keep the moisture and sweat away from your eyes. These sweat management channels also work to keep you cool and allow for all-day comfort. To help with grip, Costa put a hydrophilic material on the temples and nose bridge. The more you sweat the stickier and tackier the Diego sunglasses get. Finally, Costa Diego offers top and side shield details to eliminate light leak from all angles.
Prescription Costa Sunglasses Online at SportRx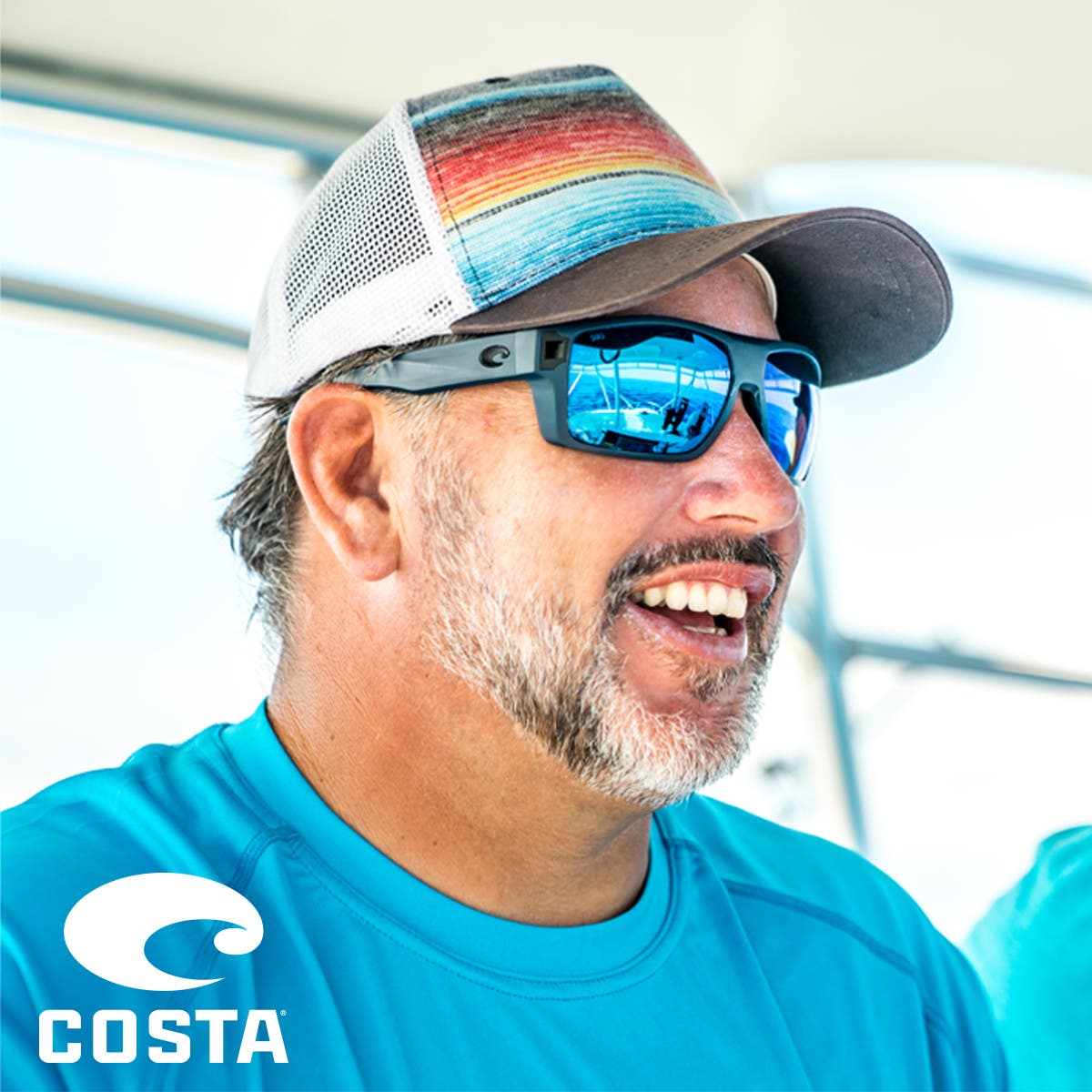 Need prescription Costa Diego sunglasses? Done. When you shop with us, you'll find video guides and tooltips throughout the build process as you customize the perfect pair. An answer to all your questions is at your fingertips, and if you want to chat with an expert, Contact Us. We'll put you in touch with one of our friendly in-house opticians who can help you build your prescription Costa sunglasses. Ditch risky online shopping with the See Better Guarantee. Try your Costa Diego sunglasses for 45 days. If you're not satisfied, send them back. Get a full refund, exchange, or credit towards a better pair. And return shipping? Covered. Get your pair of prescription Costa Diego sunglasses at SportRx today!