When choosing the best destinations for scuba diving, one have to be very careful, is not an easy task, so many things to consider that you have to choose wisely; or not and just go explore all of them. It all depends on what kind of diving you are going for this time, so many options to choose from and each one more enthralling than the other, scenic coral reef? Historic wreck diving? National Geographic photography style? Or maybe you are feeling more like an explorer type and you are looking for the unexplored caves and grottos in Mexico? Not to mention the exotic varieties of sea life that you will find in each place. Well. Let's see.
Egyptian Red Sea
Usually in life you can't have it all, right? Well, at the Egyptian Red Sea you almost do. You get anemone city, shark reef with its spectacular drop off and the wreck of the Yolanda. And that is a story that you definitely want to hear, or even better experience it your self. Built in 1964 and sank on the night of April 1st in 1980. The ship was on route to Aqaba with containers that included bathtubs, pipes and even British toilets. So it was already a very popular dive site in the early eighties. However; tragedy hit it again in 1985 when it got lost again during a violent storm falling from the reef where it was grounded. For 20 years the wreck remained lost at sea, until it was rediscovered by a couple of divers in 2005. You better go check it out before it gets lost again; you never know.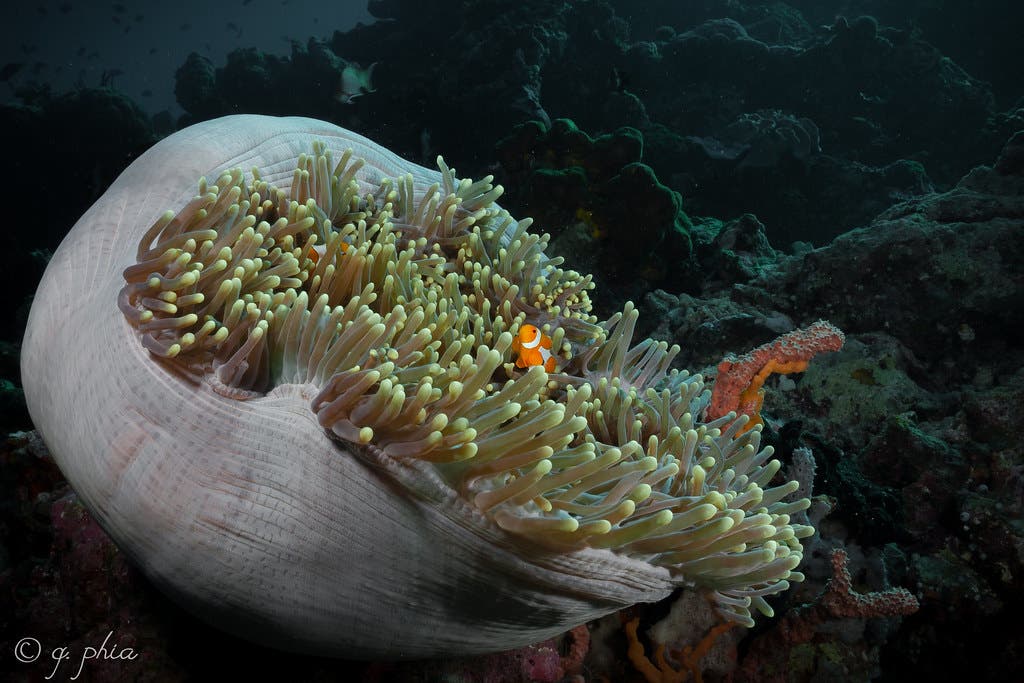 Mexico
One ocean and two different Gulfs to choose from, that can only mean as many variations on diving as there are types of tacos. Impossible not have Mexico as one of the best scuba spots in the world. Where to start is a hard decision, but Cozumel's Caribbean reef drifts is not a bad place, and since you are in the south, you may as well visit the grand variety of most famous Cenotes that keep impressing divers every time. It is said that Cenotes, were sometimes used by the ancient Mayans for sacrificial offerings. How is that for a fun fact?
After that, if you haven't had enough adventure, (And one never does) you need to start heading north, where you eventually will find the Sea of Cortez, waiting for you to encounter all the unique big-animals in all it's splendor.
Belize
The Great Blue Hole is the biggest underwater sinkhole in the world, occupying 984 ft. in a peculiar circular shape that goes 410 ft. deep. Here you can find the most crystal-clear water making it the perfect place to see innumerable kinds of species of marine life, including tropical fish and amazing coral formations. This must be the reason why it has become a world-class destination for recreational scuba divers and also named World Heritage Site of the United Nations Educational, Scientific and Cultural Organization (UNESCO).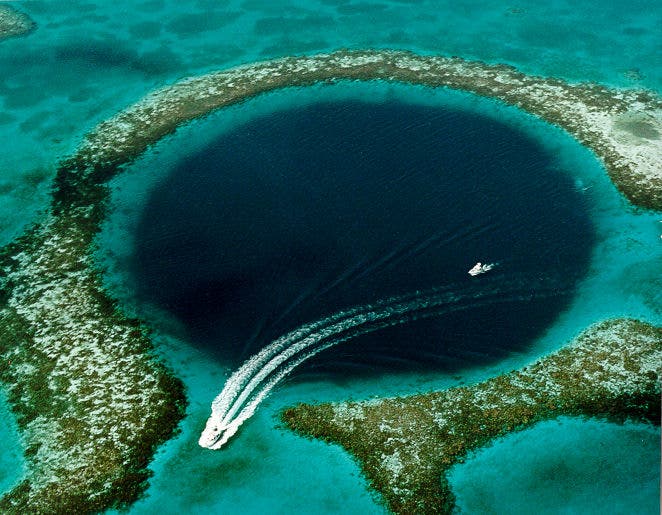 British Virgin Islands
A great combination of lush coral gardens located on the sloping reefs that surround the islands and an armada of wrecks like The Wreck of the Chikuzen, which may be the most popular among divers, make the BVIs one of the top scuba spots in the word. When you make it to the ship lying on its port side, you will realize how much marine life enjoys it too. From vast aggregations of snappers, grunts, jacks to schooling barracudas that are waiting to say hi to brave divers along with regular schools and if you are lucky you'll be visited by pelagics like sharks, cobia even spotted eagle rays. Enjoy!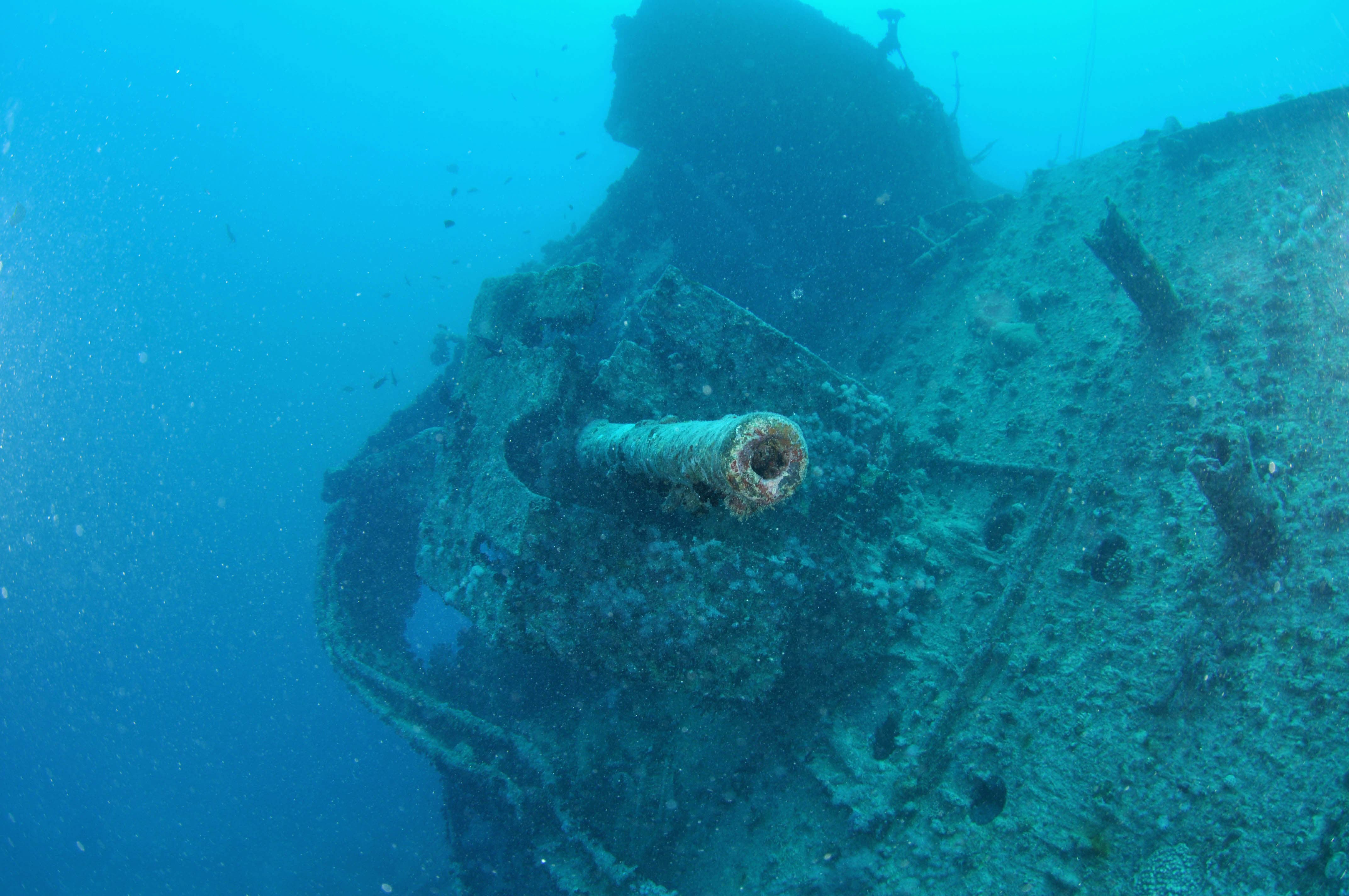 Hawaii
Now, here is a different one for you, because not every diver knows about the shore diving. At one location on the island of Maui, there's an unusual and rewarding dive site that's in a very convenient location, easy to find and dive, and suitable for most levels of divers: Maui's Mala Wharf.
What started as an unsuccessful wharf in 1922, now days has become shelter and hiding place for certain sea life, including fish, turtles, corals, and reef sharks. White tip reef sharks are commonly found here as well, hiding near the sandy bottom. What a treat isn't it?