San Diego is home to beautiful hiking trails leading to everything from waterfalls to scenic views. Here is the must-do list either you are a resident or a visitor. Those 5 best hikes in San Diego has variety difficulties from challenging to family friendly. Continue on to find out what our five favorites were and why.
Torrey Pines State Reserve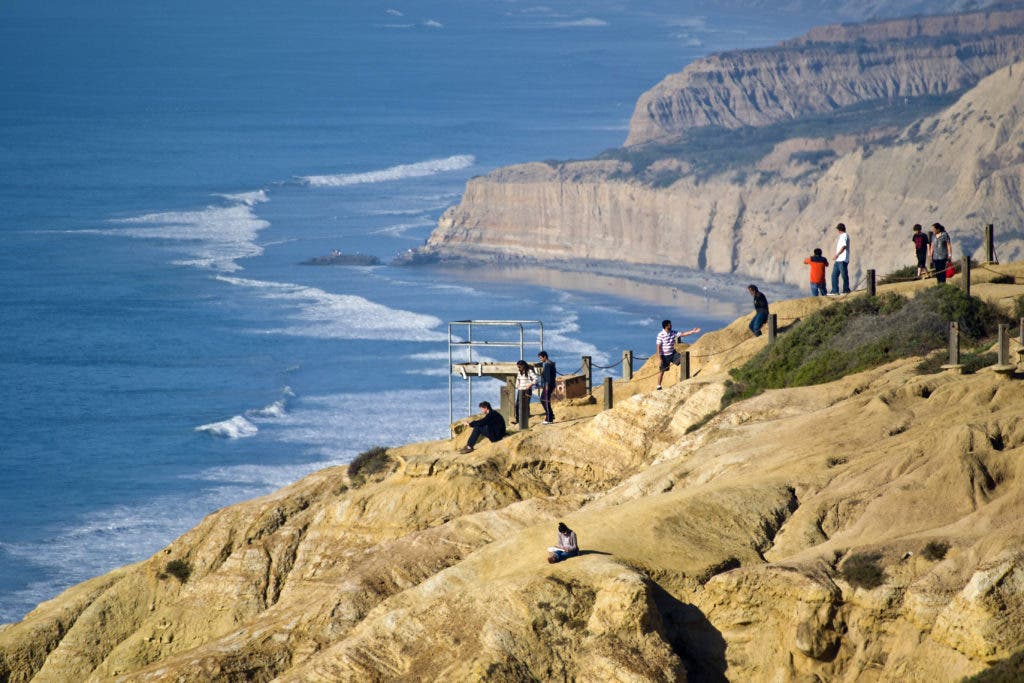 The Torrey Pines State Reserve consists of 2,000 acres made up of six different hiking trails. The most popular trails are the Beach Trail and the Guy Fleming Trail. The Beach Trail is fairly easy for most people, so it is perfect for all member of a family. Stairs leading down to the beach allow you to cool off after the 1.7 mile hike on a hot day. Each trail offers incredible views of waves crashing over the La Jolla and Del Mar coastline. Also, it is the right place for whale sightings in Winter. Torrey Pines hikes are the perfect ones to watch a romantic sunset or get your exercise. Just make sure that you bring enough water to stay hydrated.
Potato Chip Rock via Mount Woodson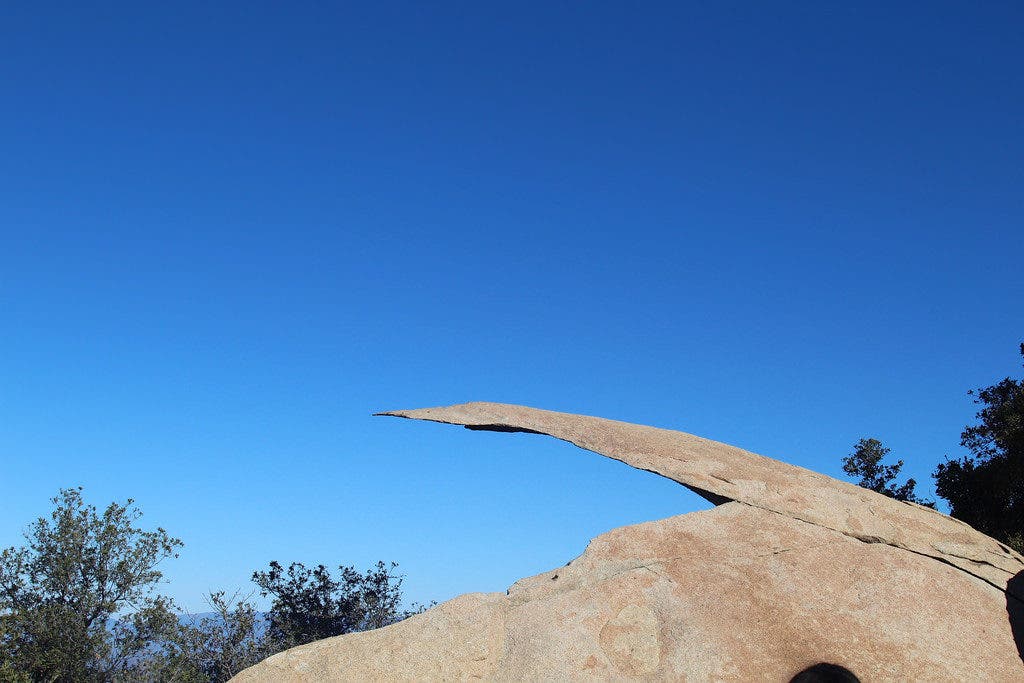 This hiking trail leads to the main attraction known as Potato Chip Rock, pictured above. Starting at the base of Lake Poway, folks will hike up to the rock towards Mount Woodson and snap themselves on the edge. It is one of the best spots in San Diego to take active photos you may want to upload on your social media. However, the hike is not known to be for everyone. At 6.4 miles round trip, the trails are rather steep and tend to be very hot during the day because of not enough shades. If you still want a challenge, make sure you pack lots of water and snacks!
Los Peñasquitos Canyon Preserve

Los Penasquitos Canyon is one of San Diego's largest preserves. Its many trails that stretch throughout the preserve offer destinations such as beautiful flowing waterfalls or high peaks with views of San Diego county. Also, you may come across some interesting wildlife as you make your way through the trails. These trails are meant for all ages as the hills aren't too steep. Penasquitos Canyon also offers fine trails specific for mountain biking. Whether you're walking or riding a bike down the trails, it is perfect to enjoy your exercise in peace. Also, it is one of best hikes in San Diego for family with kids. However, it is surrounded by nature meaning that you cannot predict the weather. Thus, do not forget to pack enough H2O!
Cedar Creek Falls

Located in Ramona, Cedar Creek might be one of the coolest hikes in San Diego, and not temperature wise. This hike leads you to a destination where is known as "Devil's Punchbowl" that has a natural pool at the bottom of the trail surrounded by 75 foot cliffs. You can assume how dangerous this hike is. In fact, there have been several deaths over the past few years among cliff jumpers and dehydrated travelers. Make sure that you pack more water than you need because the pool has a lower elevation down in the canyon that gets extremely hot. The hike is 4.2 miles round trip and the hike back up is all uphill and the most difficult. The most important one to prepare this hike is a $6 pass and signing a waiver online in advance. You will not be able to enter the trail without these.
Three Sisters Falls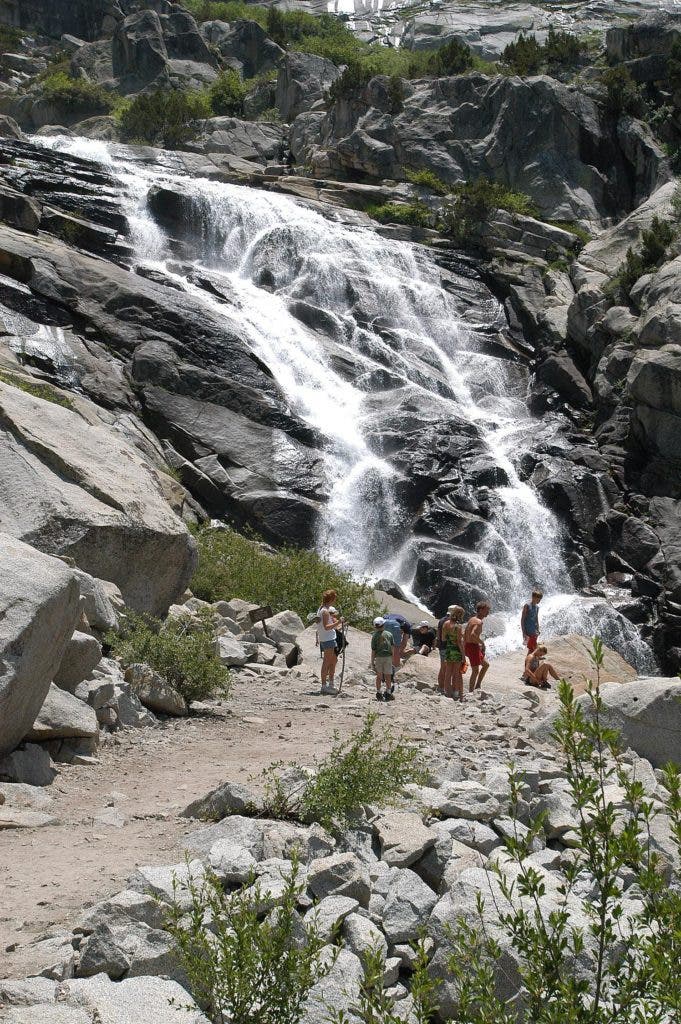 Named one of the most challenging hikes in San Diego for years now, Three Sisters Falls is not for everyone. It is ranking as "extremely hard" on many national park trail websites. Located in Descanso, the 4.2 miles hike direct hikers to three good-sized natural pools overflowing into each other by waterfalls. When you finally reach them, there are plenty of places to rest and relax for a few hours to regain your energy for the way back up. Make sure that you are wearing the right shoes to help to overcome the steep terrain and pack enough water.