Are you curious how to start mountain biking? If you are like us, this curiosity has popped into your mind more than once. Whether you want a new way to explore the outdoors or are trying to find a new hobby that you can do with your friends, mountain biking is just that! Make your beginning mountain biking experience elite by following our beginner's guide to mountain biking where we discuss MTB gear, MTB dos and don'ts, best beginner San Diego MTB trails, and our experts' picks for the best mountain biking sunglasses.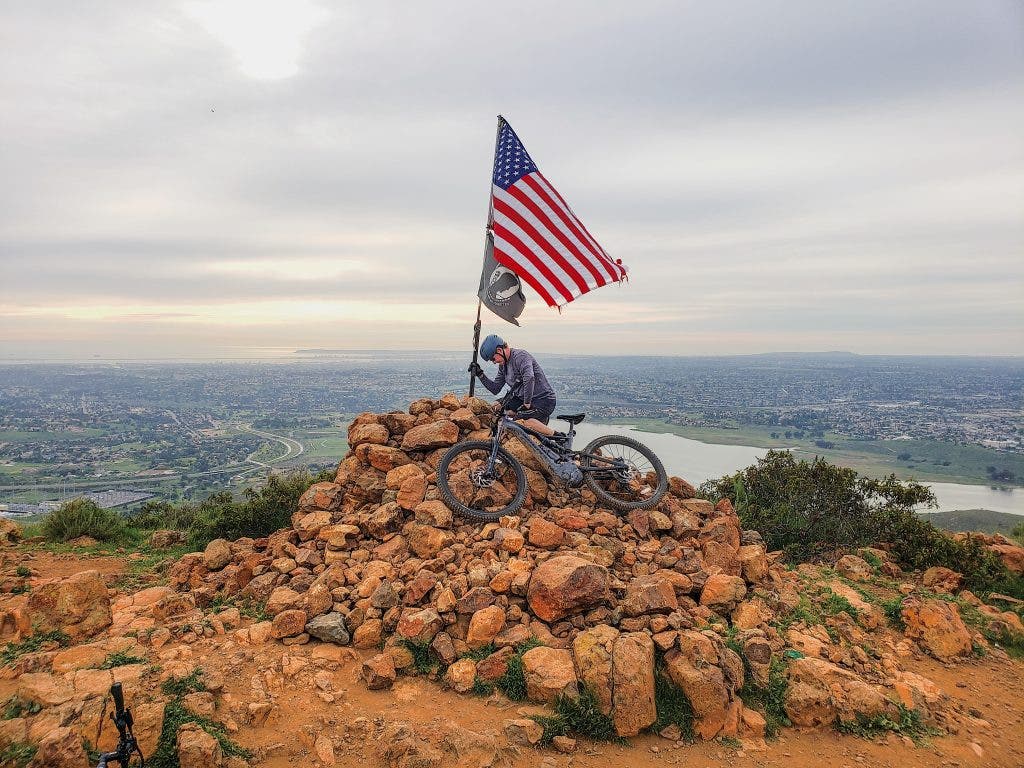 ---
Beginner's Guide to Mountain Biking Gear
With so many options to choose from, buying beginner mountain biking gear can be a daunting experience without a guide. Because every rider is different, buy what best fits you and your riding needs.
Bike
Selecting your first mountain bike might seem difficult, but the MTB community is there to help! Go into your local bike shop and explain your wants and needs. Between suspension, weight, bike size, and frame material, asking a professional is the best way to find your perfect ride.
---
Helmet
Do not ride without a helmet. Your head is the most important part of your body; treat it as such! Crashes happen all the time and without proper protection, you may find yourself seriously hurt. Getting a helmet that is comfortable and highly protective will decrease your chance of injury and anxiety about crashing.
---
Padded Shorts
MTB trails are rigid and at times uncomfortable. Padded MTB shorts allow you to ride in more comfort while looking like a professional rider. Quality shorts reduce pressure points while limiting road vibration and chaffing. The difference between riding with padded MTB shorts and riding without them can have a huge impact on how much you will love your MTB experience.
---
Basic Maintenance Tools
Have basic tools for maintenance. Even if you're still learning maintenance on your bike, having the tools to fix most problems allows others to help you out. This can be a valuable learning experience and save you a lot of time and money in the future. Basic tools include tire levers, a spare tube that is the size for your wheels, a multitool with hex keys, and a flathead screwdriver. It's also a good idea to bring these along with you when you ride. Some local trails may provide bike service stations, but know before you go.
---
Biking Shoes
Biking shoes that fit your bike's pedals allow for better grip and a smoother ride. Poor biking shoes create more slippage that can cause you to lose control of your bike while also increasing your chance of blistering. Grab a pair of comfortable and reliable shoes that best suit you!
---
Hydration Pack
Staying hydrated is a must when riding. Not only will being hydrated give you more energy while riding, it limits the possibility of heat exhaustion, headaches, fatigue, and cramping. If you are riding alone, being dehydrated on the mountain can cause serious repercussions, especially if you are biking in the heat. Ensure that you drink plenty of water before, during, and after your ride for optimal hydration.
---
Eye-gear
Between better vision and improved safety, eye-gear allows you to get the most out of your MTB experience. Trails are rocky and undulated. Sunglasses that provide better clarity and enhance your field of view while riding allows you to see what type of terrain lies ahead. Shop here for all our Mountain Bike Glasses and Sunglasses.
---
MTB DOS and DON'TS
DOS
Know Your Boundaries
Trails called White or Green are going to be the best for beginner riders, with Green trails typically being the most common. With easier hills to climb, these will be hard packed dirt, usually double track where there is space for hikers and bikers to go both directions on the trail. Even if you have experience on a normal bike, mounting biking requires different skills, so ease into the process and progress accordingly.
---
Learn Trail Etiquette
Trails are meant to be shared with all explorers! Beginner mountain bike trails are often double-tracked, which means that both walkers and riders will be on them. Be conscientious and courteous towards others so everyone can have fun.
---
Practice Skills For Certain Trails
All trails were created differently; finding what a trail requires out of a biker allows you to hone in on certain skills for the optimal riding experience. Before you go out for a ride, make sure you know what challenges lie ahead so you can be adequately prepared for what the trail will throw at you.
---
Have Fun!
Yes, MTB is supposed to be challenging mentally and physically, but the overall goal is to have fun! Whether you enjoy solo or group rides, MTB is a sport that will excite you, so make sure you take some time to cherish the ride. By picking the right trails for your skill level, your experience will be exciting and as challenging as you want it to be.
---
DON'TS
Do Not Ride Without Protection
Protecting your body is important. If you ride long enough, you'll probably take a spill. Crashing without protection greatly increases the chance of injury while decreasing your desire to get back on your bike and keep exploring. Make sure the stoke stays high, and that you are protected with all the right gear.
---
Do Not Lose Confidence After Crashing
Crashing happens. A lot. Even professional riders will crash hard. It's a part of the sport and realistically it will happen to anyone who would like to progress their skills; it's just a part of learning. If you do crash, check to make sure you are physically okay to ride. If you need assistance, call the local trail authorities or grab the attention of other trail users for help.
---
Do Not Stop on The Trail
Trails can be narrow and crowded. Be courteous and continue pedaling so everyone can enjoy their ride. If you need to stop, always be sure to move safely off the trail. This allows you the chance to fix your bike, grab a snack, drink or take pictures while making sure you aren't potentially putting other riders behind you in danger.
---
Places to Mountain Bike in San Diego
A beginner's guide to mountain biking could not be complete without recommending local trails that will fit your skill level. To see some of these beginner mountain bike trails, check out this video from our friends over at MTB Trail Review! Here are our expert's favorite beginner trails in San Diego.
Los Penasquitos Canyon Preserve

Located in Sorento Valley
Generally flat trail with about 12 miles of trail
Populated with a forest of giant California live oaks
---
Lake Hodges Trail

Located in Escondido
6.2-mile trail with beautiful scenery
Relatively flat trail with some rolling hills and rocky areas
---
Lower Otay Lake Trail
Located east of Chula Vista
5.3-mile trail with lakeside views
Elevation gain of 104ft
---
Best Sunglasses for MTB
Mountain biking sunglasses provide increased safety and overall vision enhancement. Some features you want in your MTB sunglasses include: good grip for when you sweat, quality lenses that provide color enhancement, and large lenses that maximize coverage from the sun and enhance your field of view. Most importantly, pick sunglasses that are comfortable and fit your style! For more information on what to look for in MTB sunglasses, check out our Mountain Bike Sunglasses Buyers' Guide. Below are our Sport Opticians' picks for best MTB sunglasses!
Oakley Portal X

O Matter frame material is both lightweight and durable
Available with custom Rx PRIZM lenses for vivid color and ultimate contrast boost
Unobtainium gets stickier and tackier the more you perspire
---
100% Centric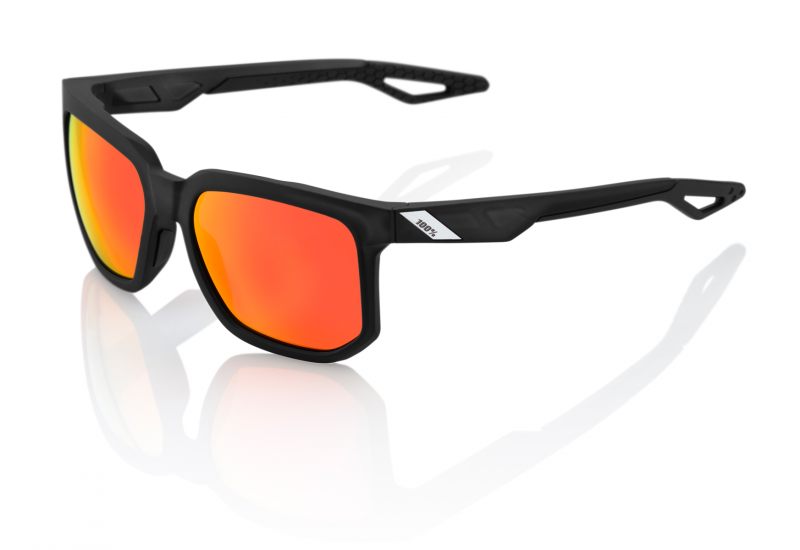 100% UV protected, hydrophobic water repellent, and anti-reflective
Equipped for downhill riding and everyday wear
Rubber nose pads keep your frames in place
---
SportRx Huckson
Grip on the nose pads and temple tips keep this frame locked in and secure
Lightweight and comfortable
Increased airflow that limits sweat around eyes
---
PRESCRIPTION MOUNTAIN BIKE SUNGLASSES AT SPORTRX!
Need prescription mountain bike sunglasses? SportRx provides the most curated and personal eyeglass experience with tutorial videos, buyer's guides and in-house Sport Opticians. Whatever your optical needs may be, SportRx is willing to take the extra steps to ensure purchase satisfaction. With our See Better Guarantee, if you are not completely satisfied with your purchase, you can send them back with no extra fee or shipping fee! That is how confident we are that we can accommodate your needs! Follow this beginner's mountain biking guide and enjoy your MTB experience!