A couple months ago, USA Track and Field Paralympian, Tyson Gunter, began seeking a superior sports Rx solution for his vision situation. He landed upon SportRx, we crafted Oakley Crosslink prescription glasses that cater specifically to his complicated vision and sports needs. And since, training days have been a whole lot easier.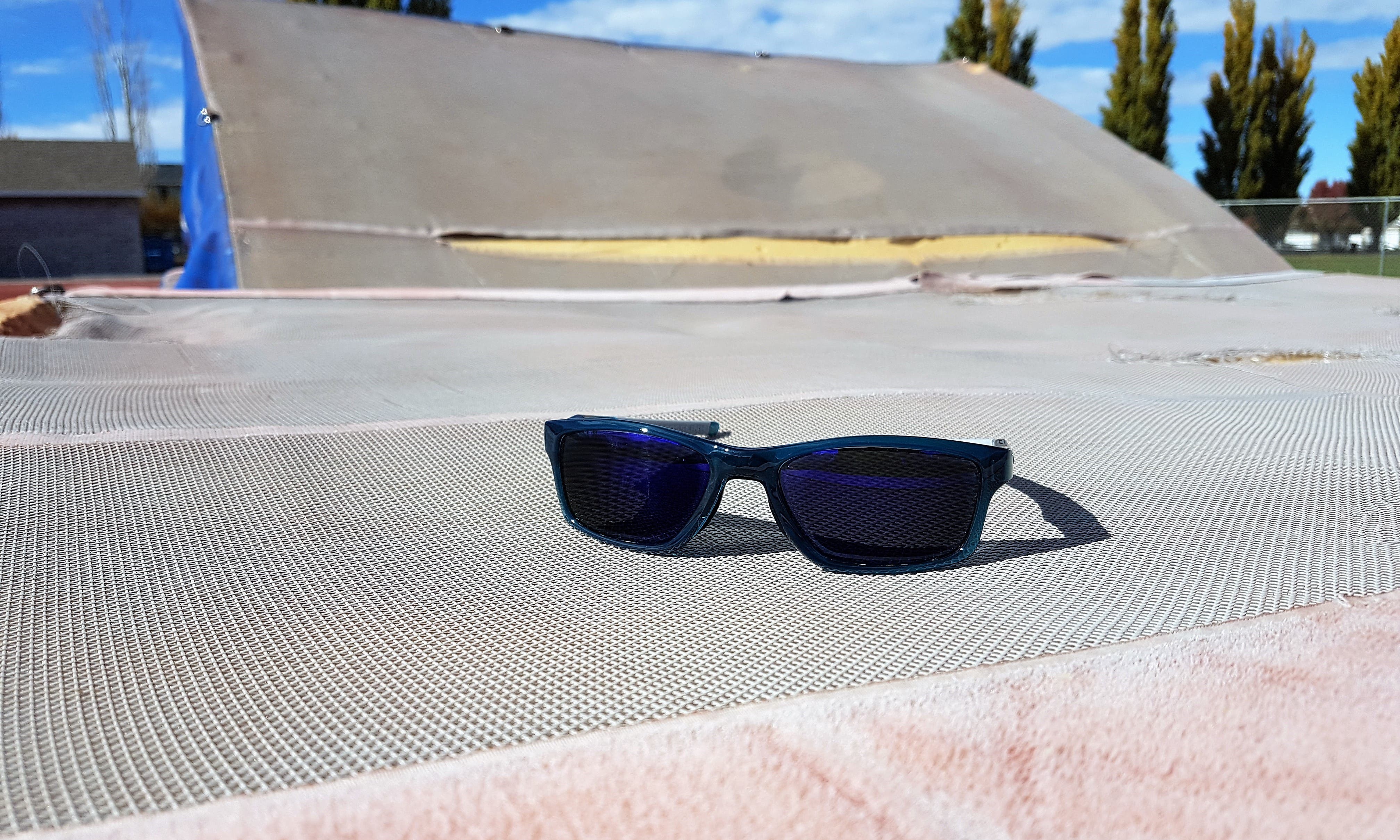 Tyson faces vision disorders, astigmatism, and nystagmus, not uncommon for a guy with albinism. And in his case, the two work together to put him over the legal blindness line.
Astigmatism is a miss-shape of the front part of the eye, which causes blurred vision.
"This is the part that regular prescription glasses can help with. I am always told that I should get surgery as if I haven't thought about that before," he jokes," but it can only fix this part of my problem. Doctors say that won't really help me at all."
Nystagmus is an uncontrollable movement of some part of the eyes.
"Kind of drives me nuts to be honest. The brain is a beautiful thing and it stabilizes my vision, BUT, because of the extra brain power, my vision is greatly reduced, and I have no depth perception. It's like watching TV, in real life. This makes sports very difficult. Google says it reduces coordination too - yep that's me for sure."
Another fun fact about Tyson's albinism is that he has no pigment in his skin, and similarly, his eyes lack most of the pigment "normal" people have, making things much brighter. This is where tinted glasses help him out.
"Once I started shading my eyes again, I realized how much it helped. A lot of people with my conditions don't bother with glasses at all. They don't help much, but enough for me to feel they are worth it."
With a quick google search, Tyson landed among the amazing team of opticians at SportRx, where he found the best prescription sports eyewear solution for his vision disorder. We're made Tyson believe his glasses are worth it more than he could've ever imagined.
Q: How did you find us?
A: I found SportRX by searching for sports glasses and decided to reach out because of your focus on athletes and love of sports. I felt like I could contribute to your business with my story.
Q: What was it like to train before you got your glasses from SportRx?
A: A while back I just trained with my casual glasses that didn't have tint. It was tough when it was bright out because of my light sensitivity. I delta with it and it was nice when it wasn't so bright.
Q: How have your new Oakley Crosslinks improved your training and overall visual experience?
A: Two years ago, I switched to non-prescription sunglasses which were awesome in shading my eyes but I lost the little extra help that my glasses gave. I liked these better because of the shading, though.
Q: How did you reach the point where it was time to seek a new solution prior to landing upon SportRx?
A: I found out about the crosslink and thought it was a great idea. I liked the shade of the non-prescription glasses but I wasn't comfortable riding my bike to and from practice with them. My prescription glasses gave me just enough help that I was comfortable riding my bike with them. As I researched I ran across the standard sports glasses which I have had before and hated. Then saw the crosslink and knew they were made for athletes like me. I loved the concept and now the glasses that I have.
We custom crafted a pair of the newest addition to the Oakley Crosslink Collection, called the Crosslink MNP. The MNP is the new part and has a revolutionary system to ensure a perfect fit on just about any nose (so cool!). He also got our best in class BLUEdefence AR coating on top of the ever-popular Transition Xtra Active lens. The lenses not only protect from harmful blue wave blue light the auto adjust to darken or lighten in any condition. Say What!
A few of Tyson Gunter's Accomplishments:
All-State track and field 4 years in high school
Tied for the Marsh Valley High School high jump record at 6 feet 6
4-year letterman at Idaho State University
8 time Academic All-Big Sky Conference in track and field
2013 Silver Medalist in T13 High Jump in Lyon, France at the Paralympic World Championships
2015 Silver Medalist in T13 Long Jump in Toronto, Canada at the Para Pan America Games.
2016 Paralympic Team Member
Finished 7th at the 2016 Paralympic Games in the 400m.
As athletes, ourselves, the SportRx team lives daily to help people see better doing the things they love. Its stories like these that make us love doing what we do best – custom prescription sports sunglasses.