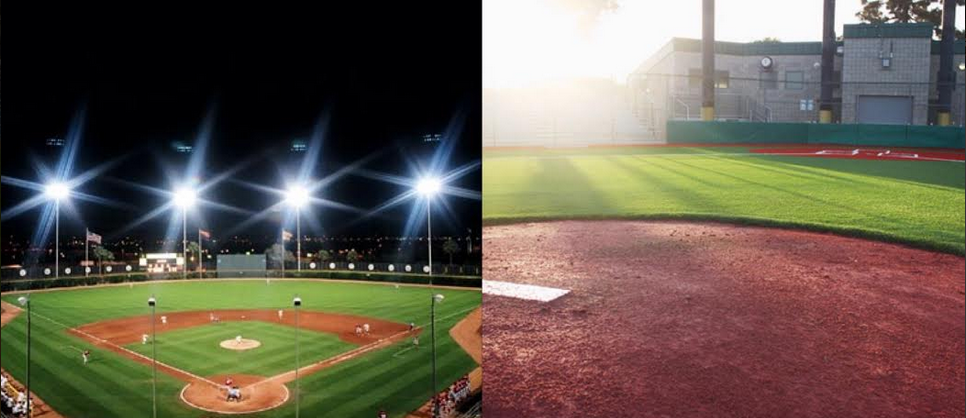 When you're at the plate, nabbing bullet line drives, or tracking down fly balls, your vision is everything. So when it comes to sunglasses and eye protection, it is important to have the best baseball sunglasses available, and the lenses in your baseball sunglasses can make a huge difference.
First, if you're shopping for baseball sunglasses, you may think that you need polarized lenses. However, I wouldn't recommend it. Although polarization helps eliminate glare, it can throw off your depth perception, making it harder to track the ball.
For Day and Night Game Times: Lenses that are as versatile as you are
For versatility and performance, I recommend the SportRx Day and Night lens. Hands down. It's a transitions lens that starts out with hint of grey, but gets dark like typical sunglasses. It will even cut out glare under the field lights during night games, and comes with an anti-reflective coating. It also features a hydrophobic coating, which repels sweat, water, and dust, too. It's a solid choice for nearly any condition you'd experience in baseball.
If you prefer interchangeable lenses, you might want to consider having a pair of lenses with a mirror coating for really bright and sunny days. The mirror coating makes everything pop while reducing glare and brightness. At SportRx, you can choose from eight different mirror coatings for your prescription lenses.
For Day Games: Lenses that improve depth perception and glare protection 
Another great lens for baseball sunglasses is the Start to Finish lens. This is a lens with a rose base, which comforts the eyes and gives you a lot of depth perception and contrast. It also has an anti-reflective coating and a silver flash mirror finish for glare protection. It's a particularly good lens for early mornings or overcast days, but will still protect you when the sun comes out. It's one of my favorites for daytime games, but not recommended for night.
For Night Games: Heighten contrast and make the ball pop 
If you decide not to go with the Day and Night lens, you can opt for a basic clear lens, which is really great for night games.  Or, even a basic, light amber tint which will give you a little more depth perception and contrast, helping your vision of the ball pop a little more. Whichever lens you choose, an anti-reflective coating for playing under the field lights is a must-have.
I hope this answers your questions about what lenses to choose for your baseball sunglasses. Check out the rest of our blog to read more about baseball sunglasses, or feel free to call me up if you have more questions!