With Valentine's Day quickly approaching, love is in the air (well, for some people anyway) so we wanted to give you a list of glasses and sport sunglasses that are getting lots of love in the SportRx building right now.
EYEGLASSES: The Oakley Crosslink is our absolute favorite when it comes to eyeglasses. The sleek crossover between sporty and classy will benefit you no matter what situation you're in - from business meeting to active outdoors. With two pairs of temple colors included, one fun color and one neutral color, the Oakley Crosslinks give us no reason to pick any other eyeglass frame!
MOTORCYCLING SUNGLASSES: When it comes to motorcycling sunglasses, Wiley X Gravity takes the cake every time. Composed of durable, impact-resistant materials and equipped with removable foam eyecups for maximum defense against wind and debris, the Wiley X Gravity gives you everything you need in a good pair of prescription motorcycling glasses.
CYCLING SUNGLASSES: We have some cycling fanatics in the building, so when it comes to the newest cycling sunglasses we're loving right now, the Nike Show X2 wins the race. These semi-rimless frames offer unobstructed vision, plus they're Rx-able! Rubber texturing and adjustable nose pads will ensure the utmost comfort and keep your cycling sunglasses in place while you're in the cycling position.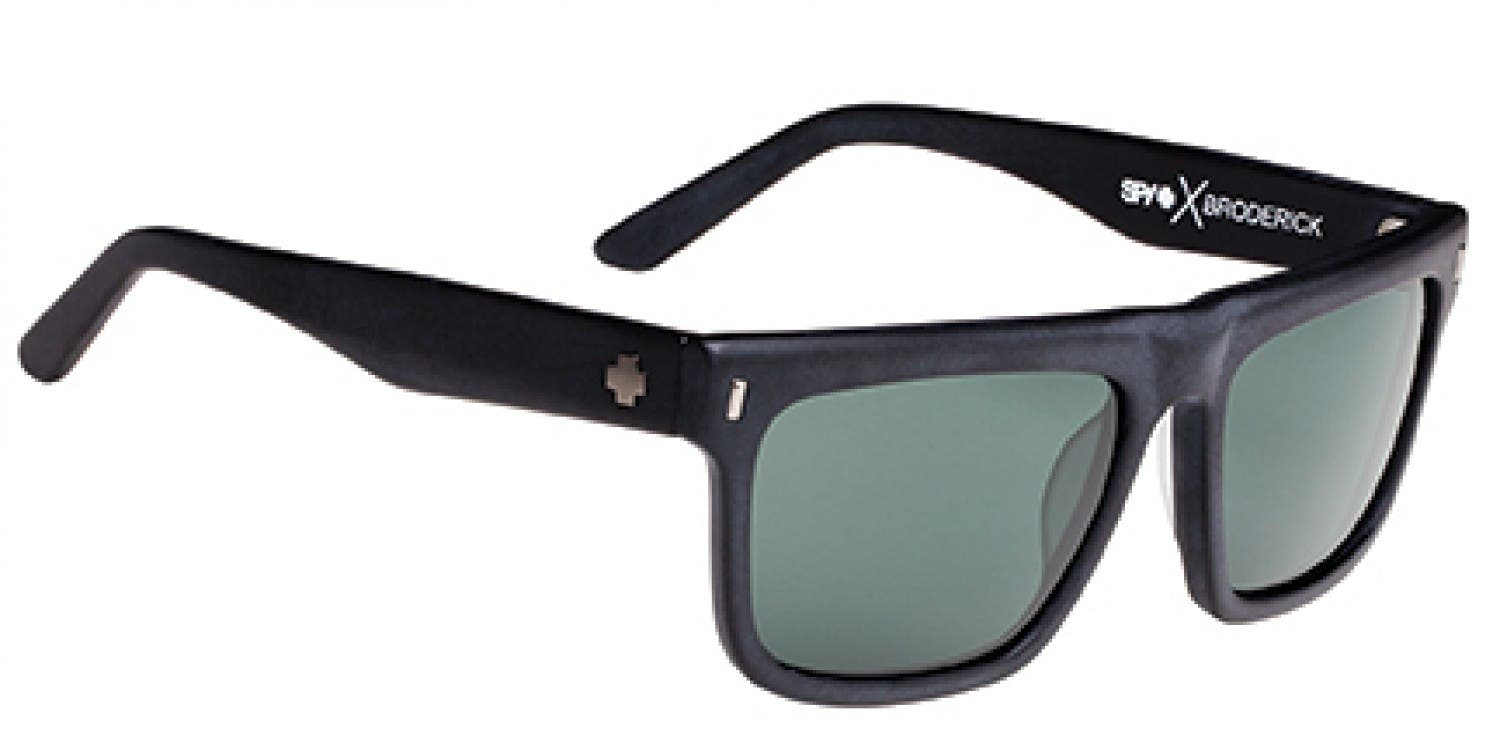 LIFETSYLE SUNGLASSES: With our home base being here in sunny San Diego, California, we absolutely love the Spy Broderick sunglasses for day-to-day lifestyle wear. Its simplistic design is reinforced with careful acetate construction, so the visual aesthetic isn't compromised for durability. And with a variety of lens options to choose from, you can optimize the Spy Broderick to fit your exact lifestyle!
GOLF SUNGLASSES: At our office, we all agree that the Oakley Half Jacket 2.0 is a wonderful frame to tee off with. Lightweight, sturdy, and highlighted with Oakley's Three Point Fit, the Half Jacket 2.0s will keep your view clear and unobstructed on the course. Read those greens with accuracy and track the ball like never before with custom prescription lenses in your Oakley prescription golf sunglasses!
SHOOTING GLASSES: The Randolph Engineering Ranger Classic with the 68mm Cable Temple is a game-changer when it comes to shooting glasses. The cable temple is revolutionary in maximizing comfort and withstanding recoil, and the rimless frames make sure your field of vision is seamless. Choose from a variety of lens tints that will heighten your visual acuity in different light conditions. Plus, you can customize these to prescription shooting glasses! When you're looking down range, the Randolph Ranger Classic is sure to enhance your shooting experience.
Don't see your sport here? Call or LiveChat with us and we can guide you to the right pair! Our opticians are here to help!