The mad scientists at Oakley advanced the world of lifestyle sunglasses with the new Oakley Stringer. These Oakley sunglasses reach a whole new level of style with their clean lines, versatile fit, and rounded lenses, all of which are sure to add a textured, yet classy look to your daily wardrobe. Not to mention, Oakley hit the nail on the head with a true one-size fits most in the realm of sunglasses. Oakley Stringer sunglasses is the classic frame that not only fits many faces, but also exemplifies style embedded in an active lifestyle.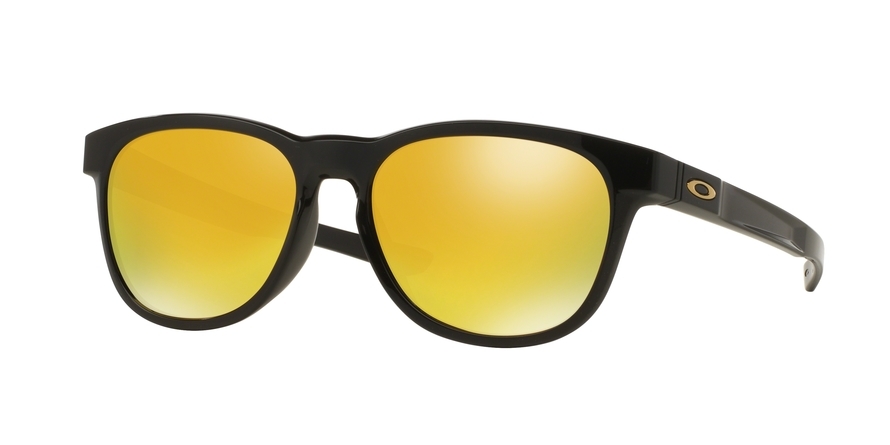 5 Noteworthy Details of the Oakley Stringer:
1 | The name: Stringer refers to the smooth center line that runs down a surfboard. The stems on the temples reflect that, with clean, straight, classic lines.
2 | O-Matter Frame Material: the use of Oakley's patented material makes the frame stress-resistant and lightweight.
3 | Three-Point Fit System: The Oakley Stringer sunglasses are constructed with straight back temples that work to hug your head rather than hooking behind your ears. This Oakley technology makes for a very comfortable fit for all day wear.
4 | 4-Base Lens: The Oakley Stringer is constructed with extremely flat lenses and little to no wrap. This lens design makes for a highly Rx-able pair of sunglasses.
5 | Global Fit Size: Medium to large fit. Lens width is 55 mm, lens height is 44 mm, nose bridge is 16 mm, and the temples are 145 mm. A little extra plastic around the nose bridge helps to make these glasses a comfortable, one-size-fits-most frame.
The Oakley Stringer Full Product Review
The list goes on, as these Oakley lifestyle sunglasses were designed to elevate just about anyone's lifestyle. For even more details on this pair of Oakley sunglasses, check out the full Oakley Stringer product review:
So if you're looking for a fun pair of men's lifestyle Oakley sunglasses that are sure to accent your style and make you stand out in a crowd, you can't go wrong with the Oakley Stringer. Need them in prescription? No matter how your high Rx, we've got you covered with the best pair of Oakley Stringer prescription sunglasses. Questions? SportRx has answers! Hit us up and we'll be sure to help you out, 7 days a week!