Nike has made a name for themselves in the world of premium sports sunglasses. They've maintained this reputation over a lengthy span of time by only producing the best of the best. Nike continues to uphold this top positioning, while also working to build upon their innovative foundation with every release of a new product. This prestigious credit was neither sacrificed or diminished with the release of the Nike Vaporwing sunglasses.
Nike Vaporwing Sunglasses | The Full Breakdown:
The design of the Nike Vaporwing takes on the common sport sunglasses look while adding some modern and innovative twists. The look of these sunglasses will give you a sense of comfort while pushing the boundaries into the frontier of style and fashion. The versatility of these sunglasses alone is enough of a selling point, but Nike went many steps further by integrating unbeatable sport-frame technologies.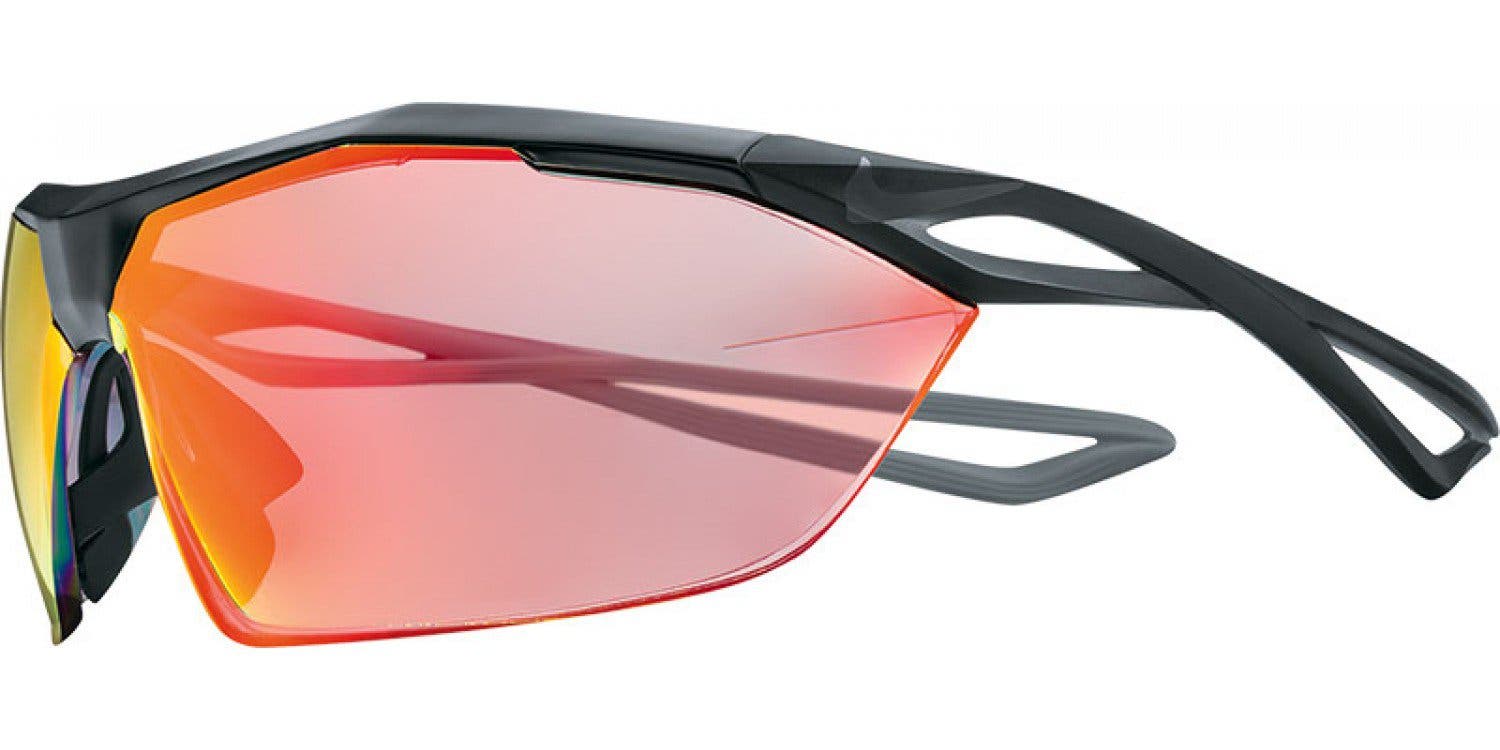 Nike Vaporwing Sunglasses Feature:
-A flexible pair of temple arms and nose pads that self-adjust to your face creating the ultimate fit along with pure comfort.
-Ventilated nose bridge eliminates fogging and provides a more contoured fit.
-Soft rubber channels located on the inner temple increase airflow, wicks away sweat and grips your face better as the heat gets turned up.
-Features the newest in aerodynamic technology from Nike with sharp and detailed angles for minimal wind resistance.
Enhance Your Level of Sport with a Pair of Nike Vaporwing Sunglasses
In order to perform your best, you have to wear the best. Nike took what we thought was the standard in sport sunglasses and raised it to a whole new level. These sunglasses could be the difference maker you desire, bringing you to perform at your peak level performance, day in and day out. Get the best of sport sunglasses when you find your very own, favorite pair of Nike Vaporwing sunglasses online at SportRx. If you have any questions about these Nike sport sunglasses, or anything pertaining to Nike prescription sunglasses, don't hesitate to hit us up! We're always here to help you out!