The weather may be cooling down, but Ray-Ban's sunglass style is heating up! After all, new season, new style right? They've rolled out some fresh frames in stunning colorways to compliment every one of your fall outfits.
The newest addition to their women's fall collection, RB4325 has a vibe similar to Jackie Ohh, but with a modern twist. Continue on to hear from Alana from Ray-Ban and Gabriela from SportRx on how this frame stands out and what it has in common with Jackie Ohh.
Ray-Ban RB4325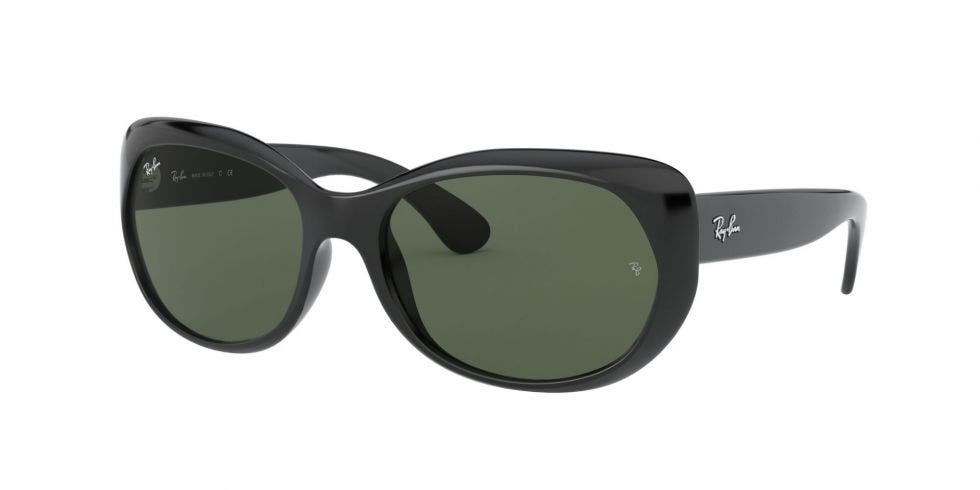 Ray-Ban RB4325 in Black
Both frames have a timeless butterfly wrap shape that not only looks stunning but provides tons of coverage and protection from the sun. Thicker temples add to this coverage as well. They ooze that old Hollywood glam feel and are so comfortable you can sport them all around town without a hint of discomfort. These sunglasses are available in two colors; a lovely neutral havana and can't-go-wrong black.
Ray-Ban RB4325's vintage look is modernized with a slight geometric shape at the top of the lens. This feature is what mainly distinguishes RB4325 from the Jackie Ohh and your face shape will determine which pair of sunglasses will best flatter you. For undeniable style and subtle drama, you've got to try Ray-Ban RB4325 on for size!
Prescription Ray-Ban Glasses at SportRx
Need prescription Ray-Bans? Done. When you shop with us, you'll find video guides and tooltips throughout the build process as you customize the perfect pair. An answer to all your questions is at your fingertips, and if you want to chat with an expert, Contact Us. We'll put you in touch with one of our friendly in-house opticians who can help you build your prescription Ray-Bans.
Ditch risky online shopping with the See Better Guarantee. Try your Ray-Bans for 45 days. If you're not satisfied, send them back. Get a full refund, exchange, or credit towards a better pair. And return shipping? Covered. Get your pair of prescription Ray-Bans at SportRx today!