Motorcycle Sunglasses Buyers Guide:
Soaring down the open road on your motorcycle, your sunglasses are a necessary piece of equipment. Motorcycle sunglasses let you see unimpeded by the elements, so you can enjoy the road the way it was meant to be. That's why you need to get the right motorcycle sunglasses that gives you comfort, durability, safety, and optical clarity. And if you need prescription motorcycle sunglasses, that's an entirely different beast to tackle. We know it's confusing trying to design the best riding sunglasses, so let's make it easy breaking it all down with the guide to buying motorcycle sunglasses.
Motorcycle Sunglasses Lens Options
Lens Color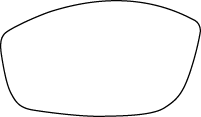 Clear:
Easy to see in dark and shadowed areas.
Don't need to take off motorcycle glasses when going indoors.
Grey:
Minimize distortions to offer true color perception.
Best for general everyday wear.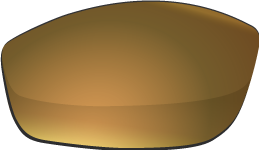 Brown:
Increased contrast enhancing depth-perception.
Easier to discern road obstacles such as potholes.
Lens Coatings/Features
Transition Motorcycle Sunglass Lens Options
Photochromic lenses that adapt to the lighting conditions.
Transitions Signature
Traditional Transition lens.
Clear to medium.
Transitions Xtractive (Our #1 sold & suggested lens)
Transitions from virtually clear to a dark lens.
Semi-activates behind car windshields.
The fastest and darkest transition lens.
1 set to do everything.
Basically just put these sunglasses on and ride for both day and night!
Transitions Vantage
Transitions from virtually clear to medium semi-polarized sunglasses.
Becomes polarized as it activates.
Transitions Drivewear
Transitions from polarized medium amber to a polarized dark brown.
Typically used for driving because they still transition behind a windshield.

Polarized Motorcycle Sunglasses
Enhance contrast and depth-perception, however, for some people the depth-perception can interfere in a negative way.
Cuts out glare from ice, water, the road or any shiny surface.
Best used for riding in areas with reflective surfaces.
Opt out of polarized full-face lenses or if you do a lot of night riding.

Mirror
If you aren't going to get transition lenses, a mirrored motorcycle sunglasses is a great option looks cool.
Mirror lenses are mostly aesthetic
They will reflect more light, meaning less light is getting into the lens.

Anti-Fog Coating
Helps minimize fogging.
This coating is hard to mix with other coating.
Instead of adding anti-fog, we suggest focusing on a better frame fit.
Reflective Coating
Help reduce light from headlights and roads.
Hydrophobic Coating
Repels water.
Great for riding in the rain.
Oleophobic Coating
Repels dust, oil, and dirt particles.
Also helps with smudging, like fingerprints.
Prescription Motorcycle Lenses
Single Vision: Rx motorcycle sunglasses that only have one type of correction.
Bifocal/readers: Line Bifocal riding sunglasses will have the distance prescription on the top and the reading prescription the bottom. SportRx sets the defined line specially low to make sure it does not interfere with your vision during your ride.
Progressive: Progress riding sunglasses will provide distance, intermediate, and reading all in one lens! Progressive lenses could also be called unlined bifocal or trifocal riding sunglasses.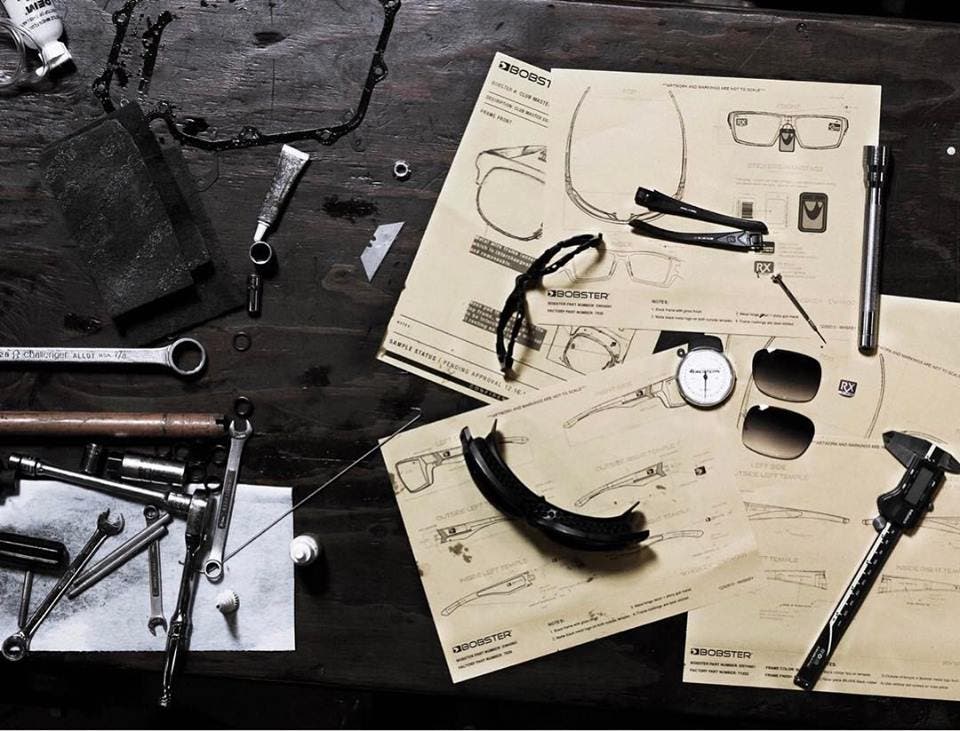 Motorcycle Sunglasses Frame Factors:
Coverage: Biggest factor in frame coverage is the type of helmet you wear. If you have an open face helmet, your riding sunglasses need to provide a lot of coverage. This will offer protection from wind and any other particles that can get in your eyes.
Durability: Motorcycle sunglasses are more than a cool accessory or a fashion statement. They need to be built tough and durable.
Helmet Fit: Make sure to consider how well the sunglasses will fit underneath your helmet and that both products are compatible.
Temples: Straight back temples fit best under a helmet. Also they're easier to take on and off rather than hooked temples.
Interchangeable Temples: Many companies make it easy to switch between sunglasses and goggles. This convenience for going from riding to just hanging out is a nice feature to look for in riding glasses. One thing to keep in mind though, is with extra parts it can be less durable with excessive use and an increased chance for something to break.
Straps: Straps help you personalize your fit and keep the motorcycle sunglasses in place. Straps are not as popular as they used to be. A cool feature Wiley X offers is the T-strap that works with the temple to tighten them to your liking.
Foam: When glasses come with face foam, we look at two factors.
Removable - Short and hot rides are great, but face foam that can't come off can turn a normally fun ride into an ordeal. Plus, you can't wear them out without looking a little awkward.
Replaceable - Let's face it, you're riding a lot and it's hot and you're sweating...you're foam is going to get gross. Look for sunglasses with an easy to replace foam.
Best Motorcycle Sunglasses Brands
Wiley X motorcycle sunglasses offer a wide variety of fits, shapes, and sizes. They are ANSI certified riding sunglasses, built tough enough to take on the job site. Wiley X is our suggestion for stronger prescriptions or anything more than -4 and +3. They offer a benefit of wrap lenses without causing optical distortion.
Wiley X Gravity
ANZI Z87.1-2010 High Velocity & High Mass Impact Standards
100% UVA/B Protection & Distortion-Free Clarity
T-Shell Lens Coating
Removable Foam Gasket
Wiley X Arrow
ANZI Z87.1-2010 High Velocity & High Mass Impact Standards
100% UVA/B Protection & Distortion-Free Clarity
T-Shell Lens Coating
Removable Foam Gasket
Oakley sunglasses are all jam-packed with advantaged technology to offer you an extremely clear vision. They test their lenses under extreme circumstances to guarantee protection. Oakley motorcycle sunglasses won't come with foam, but will offer great coverage and a large wrap around.
Oakley Turbine

Plutonite Lenses
100% UV protected
Three-Point Fit
O-Matter stress resistant frames
High Definition Optics
Oakley Gascan
Plutonite Lenses
100% UV protected
Three-Point Fit
O-Matter stress resistant frames
High Definition Optics
Oakley Double Edge
High Wrap rectangular lens
Plutonite Lenses
Unobtainium nosepads
100% UV protected
Three-Point Fit
O-Matter stress resistant frames
High Definition Optics
Bobster eyewear is designed for extreme activities and are built to be durable and functional. Bobster is the current 'product-of-choice' for motorcyclists. Bobster motorcycle sunglasses are the best value play and they also sell a lot of top-quality riding goggles.
Bobster Cruiser
Open Cell foam
Dual ventilation slits
anti-fog coating
100% UV protection
Impact Resistant Polycarbonate lenses
Previously known as, "Panoptx", 7eye build their sunglasses for top quality. The name change was to hone in on the new technology lenses that manage the 7 colors of the light spectrum. 7eye motorcycle sunglasses are historically a leader for motorcycle sunglasses.
7eye Panhead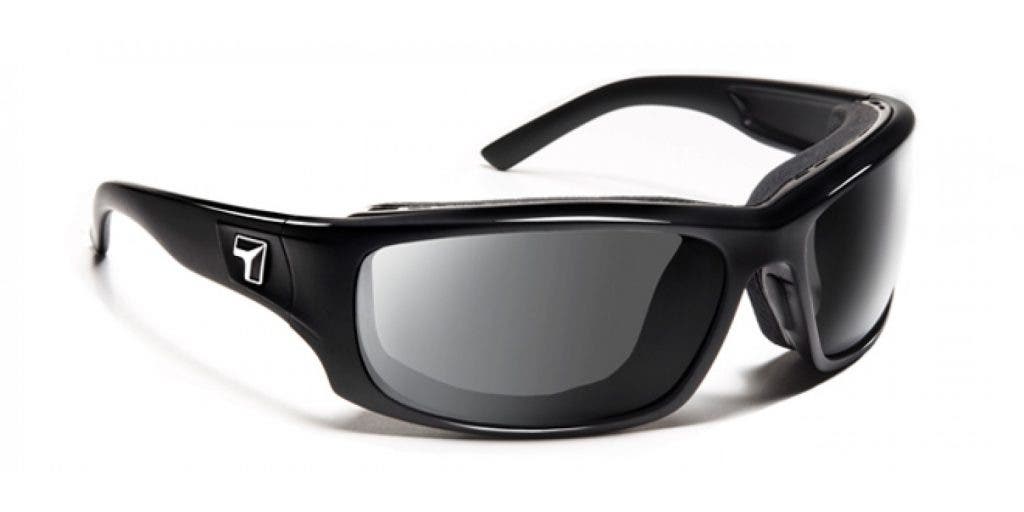 Orbital and ventilated seal
Bendable temple arms
Removable and replaceable AirShield
Filtered vents
7eye Rocker
 
Interchangeable Lens Module
Lightweight and fits under helmet
Flexible temples
100% UV ray protection
AirDam Technology
7eye Cape
Adjustable temples
Removable AirShield
Filtered Vents in Orbital Seal
Close to a true goggle performance without a strap
Motorcycle Sunglasses FAQS
Who makes the best motorcycle sunglasses?
There are many great motorcycle sunglass brands and every person will give you a different answer due to personal preference. The brands we suggest are Wiley X, Bobster, Oakley, 7eye, and Bolle.
What are the best motorcycle sunglasses for a small head?
Suggestions for a really small fit are Oakley Turbine XS, and Wiley X Rogue with adjustable strap. Check out our entire collection of small fitting motorcycle sunglasses.
What are the best motorcycle sunglasses for a big head?
Suggestions for larger fitting motorcycle sunglasses are Wiley X SG-1  and Bobster Sport & Street. Check out our entire collection of large fitting motorcycle sunglasses.
What should I do for motorcycle sunglasses for rain?
For raining riding days, you should get riding glasses that have a Hydrophobic coating on the lens. This coating will repel off water droplets and keep your vision clear.
What should I do for motorcycle sunglasses for night?
For night riding sunglasses for nighttime, you should get transition lenses. These lenses will adjust to different levels of brightness. This way you can wear the same motorcycle glasses for long rides.
Where to buy prescription motorcycle glasses?
You came to the right place my friend! Get prescription motorcycle glasses, goggles, and sunglasses online at SportRx!
Where to buy motorcycle sunglasses?
Please refer to previous answer(; SportRx!
How to keep motorcycle glasses from fogging up?
The two main options are to either -apply an anti-fog coating to your lenses or -really focus on the fitting and adjustments on the sunglasses themselves.
Can you get motorcycle glasses for dogs?
Yeah, and he can wear them well! (disclaimer SportRx does not sell dog sunglasses). Check out doggles for motorcycle glasses for dogs.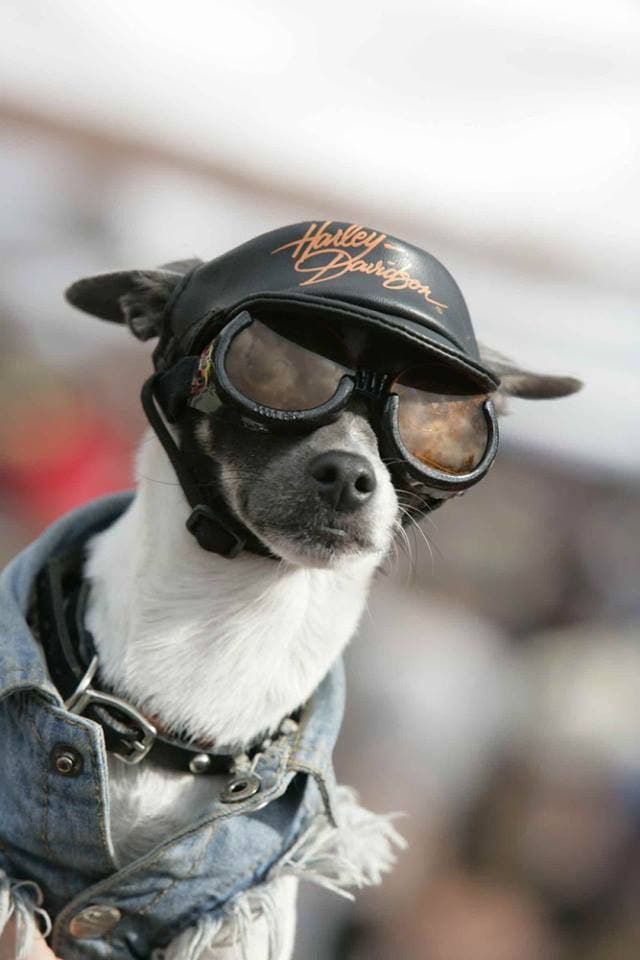 Prescription Motorcycle Sunglasses Online at SportRx
If you have any questions about finding prescription sunglasses, just contact an expert optician at SportRx. We are here 7 days a week, and more than happy to custom tailor your prescription to your new riding glasses!