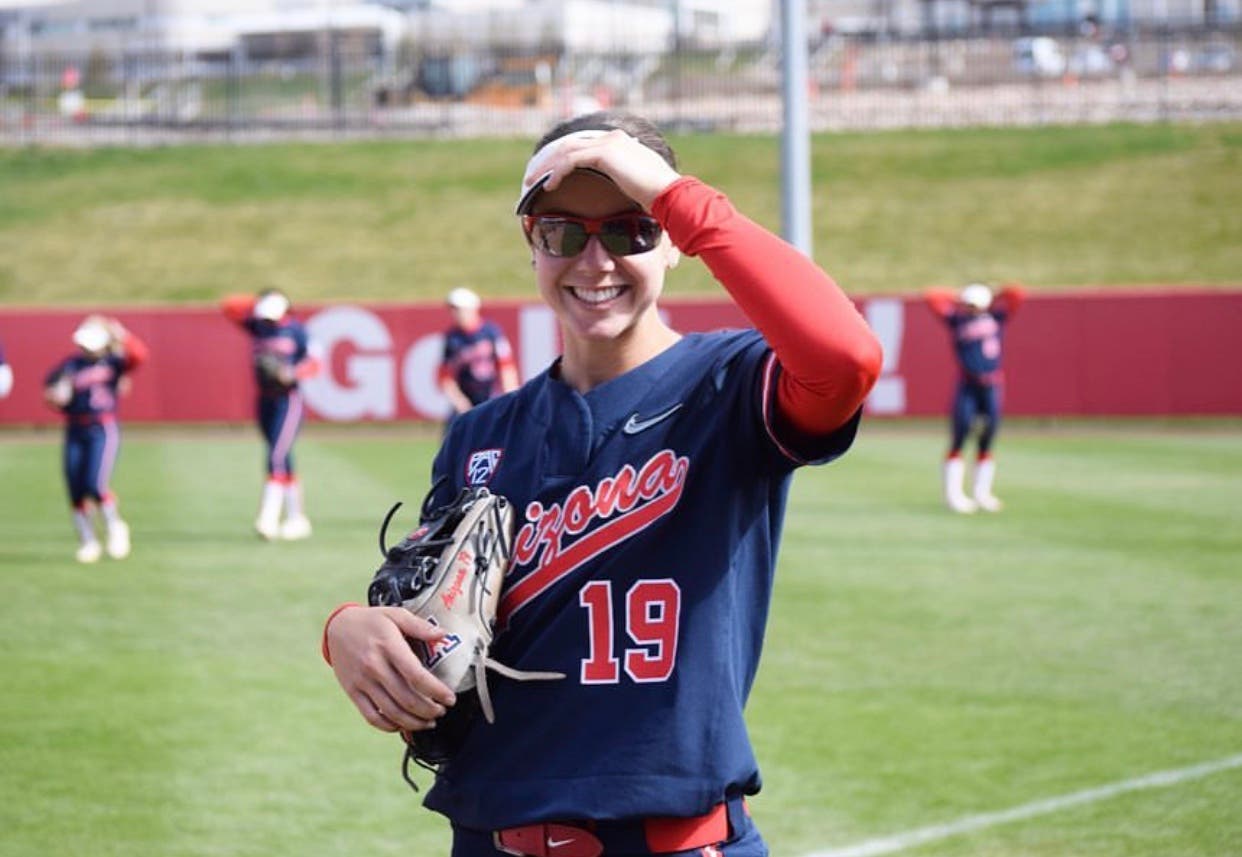 Right about now, all the softball players across the country are gearing up and getting ready to head back to school. Fall training will be starting shortly. One University of Arizona player that we know can't wait to get back on the field while wearing her shades is Jessie Harper. Harper is returning to Arizona for her 4th year. If you paid any attention to college softball for the 2018-2019 season, or even if you just happened to turn on the TV for one game, you most likely saw Harper in action...probably breaking ESPN cameras while hitting home runs. Harper lead the NCAA Division I in home runs last season with 29, and we have no doubt she can do it again. Keep reading to hear all about why Jessie Harper wears softball sunglasses!
Why Does Jessie Harper Wear Sunglasses?
The special thing about Harper is that she actually considers her sunglasses part of her uniform. Our goal at SportRx is for all softball players, and athletes in general, to feel this way. After all, if you're going to be having these things on your face all day we want you to feel your best. Harper loves wearing sunglasses whether it's on the field, or even outside of playing softball. She has always worn sunglasses while playing softball because her eyes are super sensitive to the sun, so shades are a MUST for her. Harper says it is very rare to find her without her sunglasses on. Softball players know how long games and tournaments can be, with sometimes 6 games in a weekend. Because of this, it is important to Harper that her sunglasses are durable and comfortable. She found this with the Nike Skylon Sunglasses.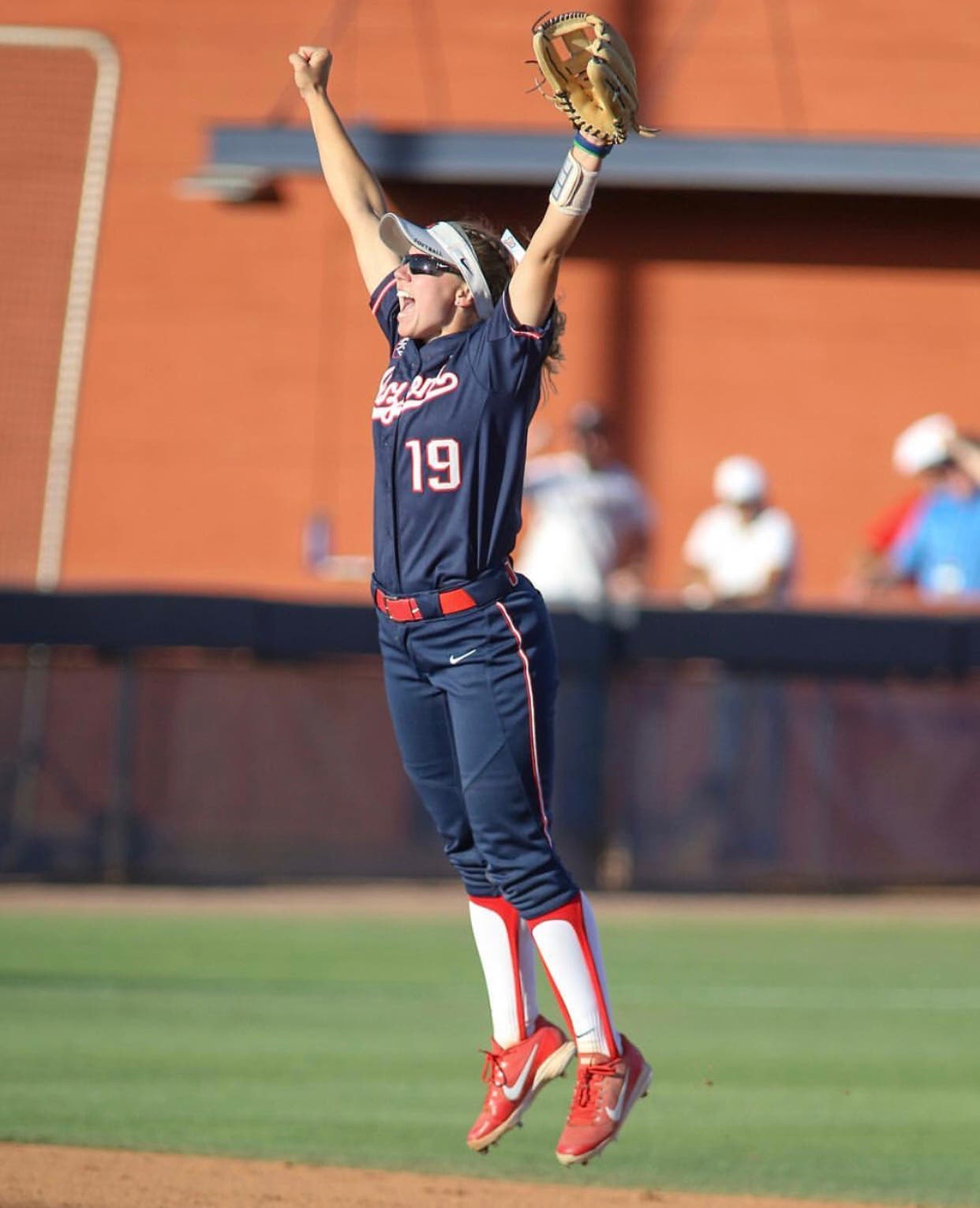 Harper says that the Skylon's usually last her the whole duration of softball season. Once Spring is over, it's time for a fresh new pair! Overall, Harper believes that while playing softball, every athlete should have a pair of sunglasses in their bag just in case the sun is super bad at the field that day. It would be terrible if you were to lose the ball in the sun and cost your team the game! Now, time to get into the Nike Skylon and how they can enhance your game.
Nike Skylon Ace XV Softball Sunglasses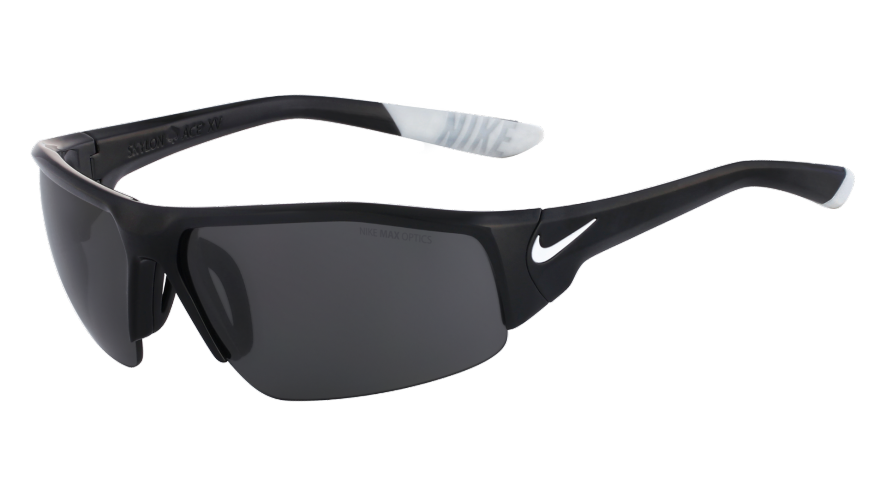 Nike Skylon Ace XV in Black/White with Grey Lens
Here at SportRx, we recommend the Nike Skylon Ace XV to all you softballers out there. Frame features include interchangeable lenses, so you can switch out your lenses depending on what environment you're playing in. There are also rubber nosepads to make sure everything stays in place. A plastic frame, bent temples, and polycarbonate lens material all ensure that you'll be feeling and looking your best during any given game. Who knows, maybe you'll start hitting home runs like Harper with these cool shades. If you really want to be like Harper, you can choose a frame color that matches your team colors! Plus, these shades are prescription ready!
Shop Nike Skylon Ace XV in Prescription at SportRx
If a product like the Nike Skylon is good enough for the likes of major athletes like Jessie Harper, then why shouldn't they be good enough for you? If you wear a prescription, there's no need to worry. SportRx has opticians on hand 7 days a week that will be able to assist you in getting your pair of sunglasses in your prescription. To purchase your pair of Nike Skylon Ace XV sunglasses, Contact SportRx today!