You're scheduled to meet your best bud for a day of fly fishing — and maybe a little competition on who can catch the most fish. Increase your odds for that friendly, competitive win with our expert tips on catching a variety of fish (especially the bigger ones) with specific rods and flys. Check out our overview of fly fishing for tarpon and redfish!
---
Table of Contents
A. Watch the Video
B. Fly Fishing: How-To Catch Tarpon and Redfish
C. Shop Prescription Fishing Sunglasses Online at SportRx
---
Watch the Video
Join our Costa ambassador, Ryan and fly fishing pro, Kevin Townsend as they walk you through the best fly fishing rods for catching tarpon and redfish.
---
Fly Fishing: How-To Catch Tarpon and Redfish
Fly rods come in different weight sizes and knowing which weight you need will make a day of fly fishing a breeze. Before hitting the water, consider which fish you're trying to catch and the size of your rod and fly. Fish that are stronger and bigger in size require a heavier rod —which handles a bigger fly better.
Looking at the smaller sizes, a lighter 1-weight rod is ideal for smaller fish like bluegill. A rod that is a 3 through 6-weight is best for catching trout or fish of similar size.
If you're looking to catch redfish, a 7 through 9-weight rod works well. For example, a 7-weight can deliver a smaller fly and, with a lighter line, is great for catching redfish. With this size rod and fly, you can even transition to freshwater fishing for bass, panfish, and rainbow trout. A 10-weight rod delivers a bigger fly and is great for catching larger fish like a jack crevale. When trying to catch tarpon, a 12-weight rod and bigger fly are the ideal choice due to the size and strength of the fish.
If you're looking for more fishing tips and sunglass recommendations, check out our Essential Fly Fishing Guide and Best Polarized Lens Colors for Fly Fishing blog.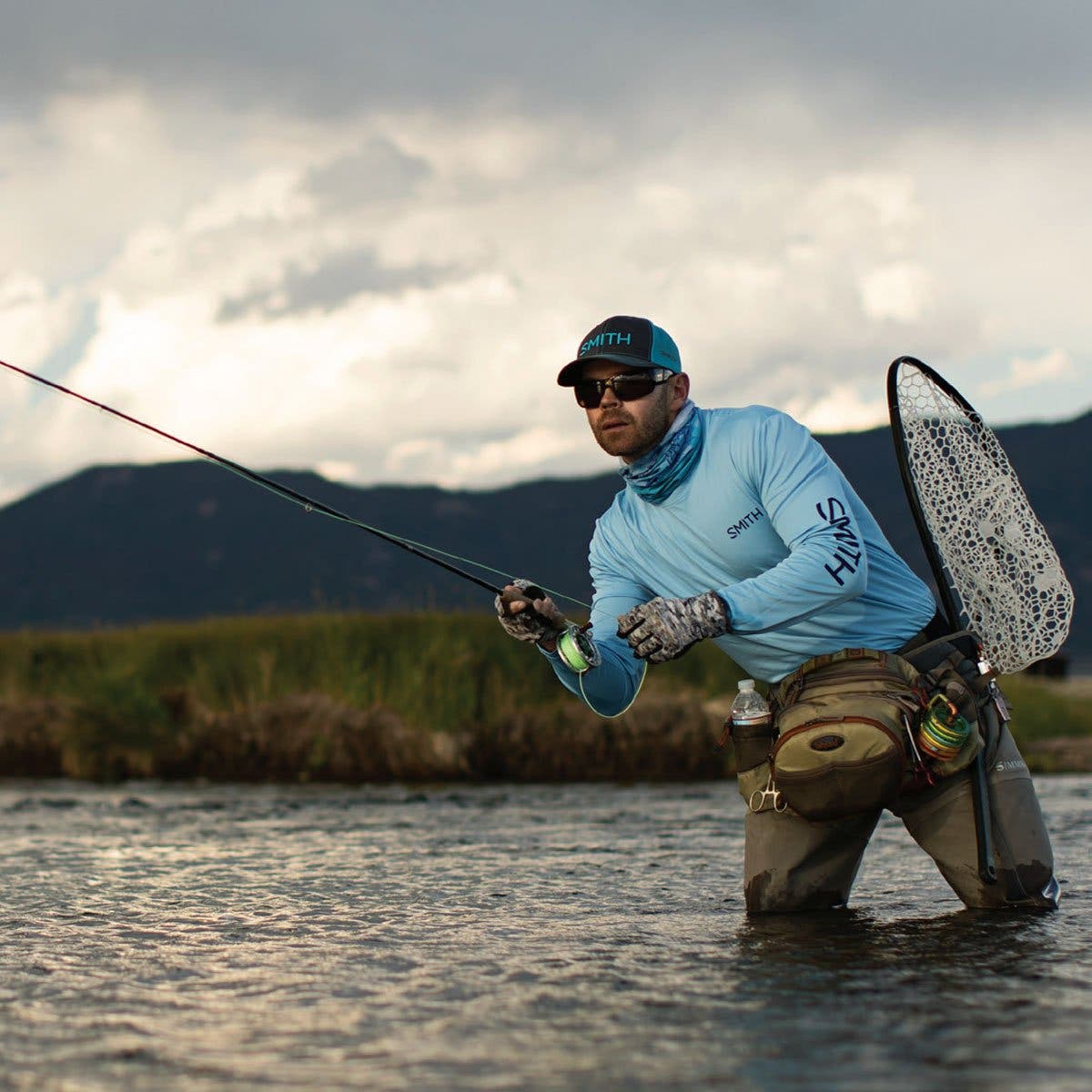 ---
Shop Prescription Fishing Sunglasses Online at SportRx
Need prescription fishing sunglasses? Done. When you shop with us, you'll find video guides and tool tips throughout the build process as you customize the perfect pair. An answer to all your questions is at your fingertips, and if you want to chat with an expert, contact us. We'll put you in touch with one of our friendly in-house opticians who can help you build your prescription fishing sunglasses.
Ditch risky online shopping with our See Better Guarantee. Try your sunglasses for 45 days and if you're not satisfied, send them back. Get a full refund, exchange, or credit towards a better pair. And return shipping? Covered. Get your pair of prescription fishing sunglasses at SportRx today!