Looking to buy not just any pair of prescription sunglasses? Maybe you need Costa's amazing polarization for your daylong fishing trips? It might be that you just prefer the quality frames and lenses to aid you in your day-to-day activities? Whatever it is, SportRx has some great news for you! Buying Costa prescription sunglasses online is simple, quick and easily accessible, as long as you have a working computer, smartphone, or tablet with internet access. We're here to show you how easy it is with our handy Costa sunglasses buyer's guide. Undo those ropes, this ship is about to set sail.
Step 1 - Casting Off
Visit the SportRx webpage. At the top, you'll see options to either shop by male, female, kids, sport, brand, or promo. Hover over the brand tab and click on "Costa."
Step 2 - Navigating the Waters
Browse all of the Costa Del Mar sunglasses in our cornucopia of a selection, and you'll be sure to find a pair that is perfect for you! Each pair will function just splendidly as a pair of prescription fishing sunglasses, or if you're really just out here to cop a pair of Costa sunglasses for your everyday lifestyle, there is going to be a match that will fit your wants and needs.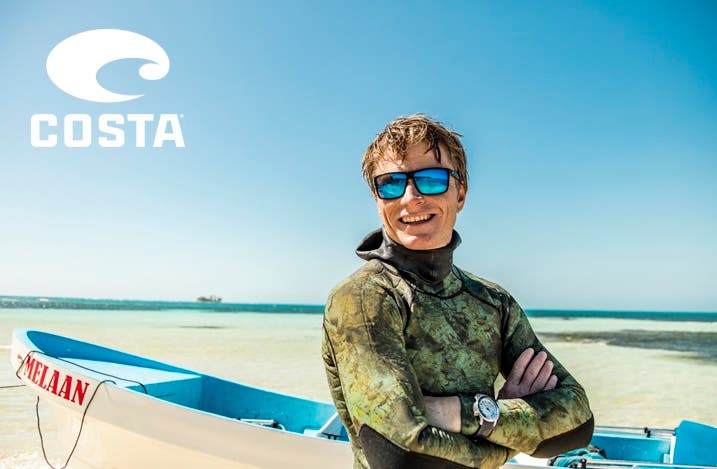 Step 3 - Finding the Hotspot
Talking to an optician is your best bet to figure out the fine details, perfect lenses, right style, and proper size. If you are unable to decide which Costa Del Mar frames will work best on your face, an optician at SportRx will help you solve that! Please feel free to contact our opticians here or call us at 888-831-5817.
Step 4 - Costa Prescription Sunglasses Essentials
What you'll need is a copy of an updated current prescription and your pupil distance. If your pupil distance is not on your prescription, then you have three options:
Call the last place that made you a pair of glasses and they'll have it

Send SportRx a picture of yourself with a credit card, held backward of course, to your forehead so that we can measure it for you.

Measure it yourself with the help of our handy youtube video on

how to measure pupil distance

.
Step 5 - Reelin' it In
Once you've picked out the proper frame, and have spoken with an optician about the right lens for your prescription and intended use, go ahead and pull the trigger! Reel that sucker in and it won't be long until a new pair of Costa Del Mar prescription sunglasses arrive at the foot of your door!