Best Women's Snow Goggles 2017
The Snow/Ski Goggle market is constantly progressing and the new technology is currently unbelievable! Introducing the very best Women's Snow Goggles of 2017. Sunglass Rob, Nicole, and Tyler give us a breakdown of the best goggles on the market from top name brands like Oakley, Dragon, Smith, Electric, SPY, and Anon. Whether you're a woman or you're looking for a smaller size, you're not going to find any better women's snow goggles than the ones here.

With a pair of Oakley snow goggles, you know you're getting top of the line quality and technology. Oakley snow lens technology is PRIZM. A lens technology to drastically enhance contrast and visibility for different light conditions. PRIZM lenses give you the ability to adjust your vision for your particular sport and environment. Oakley has engineered their lens technology to perform in a wide range of different lighting conditions, so you don't have to deal with switching lenses.

Small/Medium fit
Spherical lens
Completely rimless goggle
Excellent peripheral vision
Triple-layer face foam
Adjustable helmet compatible
F3 anti-fog coating
PRIZM lenses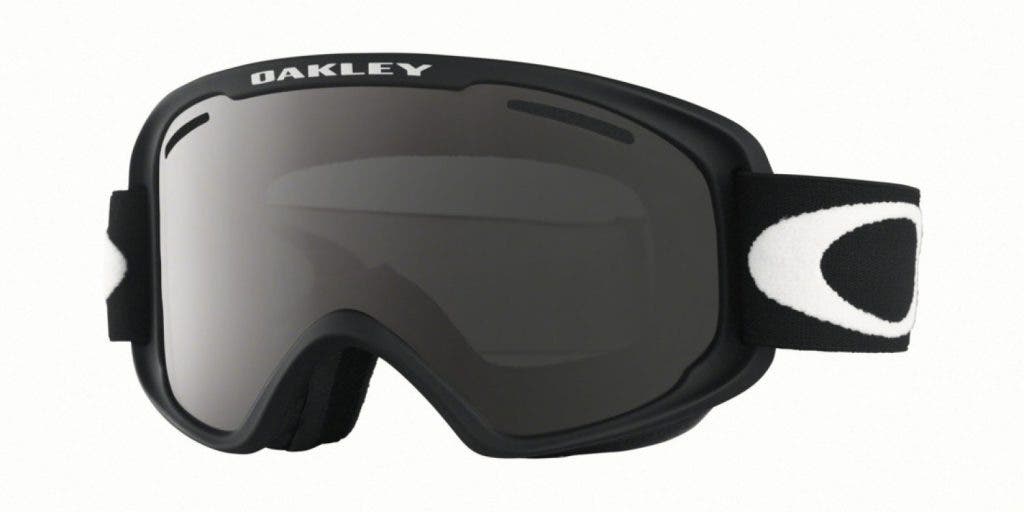 The Oakley O2 XM are the smallest frame for adults and would even work well for some kids.
Cylindrical lens
Dual-Vented lens with F2 anti-fog coating
Triple-layer face foam
Excellent peripheral vision
Flexible O Matter making the goggles comfortable and secure
Dragon sets the bar high, and is even continuously breaking that bar with new technology and quality. In 2011, Dragon introduced the first ever frameless snow google. Dragon goggles revolutionize the way snow goggles are made. Dragon's LUMALENS technology offers ultra high-definition optics across the entire spectrum of lighting. LUMALENS will provide you increase contrast, enhanced depth perception and color recognition, and even reduced eye fatigue!
Super easy interchangeable lenses
Anti-fog technology
Frameless lens technology
Triple layer face foam
Frame ventilation System
Injected 6 base polycarbonate lens
Small/Medium fit
Patented frameless technology
6 base injected spherical lens
Scratch resistant
Super anti-fog technology
Armored venting
Helmet compatible
Medium fit
Patented frameless technology
Flexible Dual lexan lens anti-fog
Easiest lens interchangeability- rapid fire lens changing!
Hypoallergenic micro-fleece lining
Helmet compatible
From the lens to the strap, Smith Optics believe every detail will make a difference. Smith Snow goggles are constructed to provide an unbelievable experience down the mountain. Smith Optics lens technology is ChromaPop. ChromaPop enhances clarity and color letting you effortlessly see more details. Being able to see these extra little details will give you a performance advantage. ChromaPop works by filtering two specific wavelengths of light to create a great definition.

Medium fit
Spherical lens
Quick release lens change system
Patented Porex filter to prevent optical distortion
5X Anti-Fog inner lens
3 Layer DriWix face foam
Revolutionary outrigger locking mechanism
Helmet compatible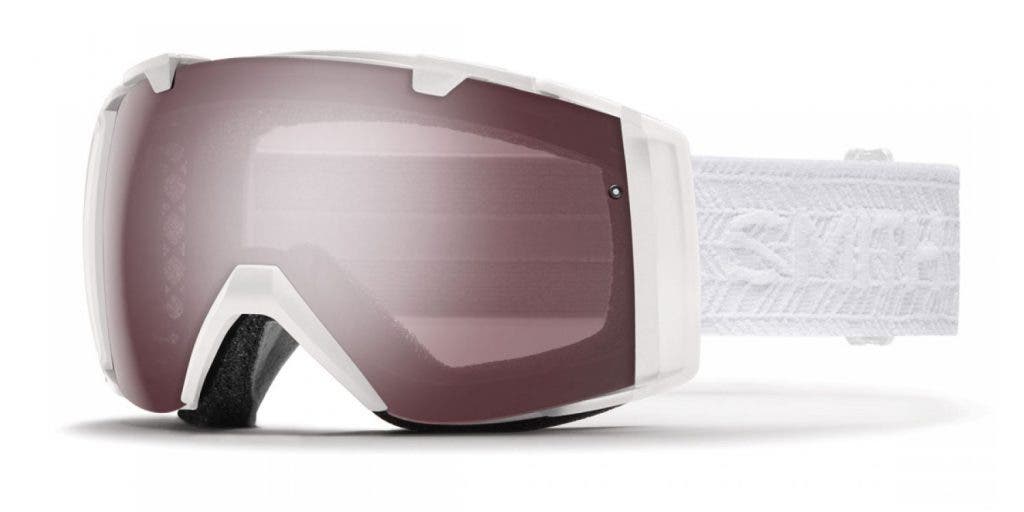 Large fit
Spherical lens
Quick release lens change system
Patented Porex filter to prevent optical distortion
5X Anti-Fog inner lens
3 Layer DriWix face foam
Revolutionary outrigger locking mechanism
Helmet compatible
Electric took their most popular goggles and created a smaller version with colors specific to their women's line! Electric women's snow goggles are custom made for women! Electric ski collection is made for high performance and combine goggle and lens colors to offer styles you will love!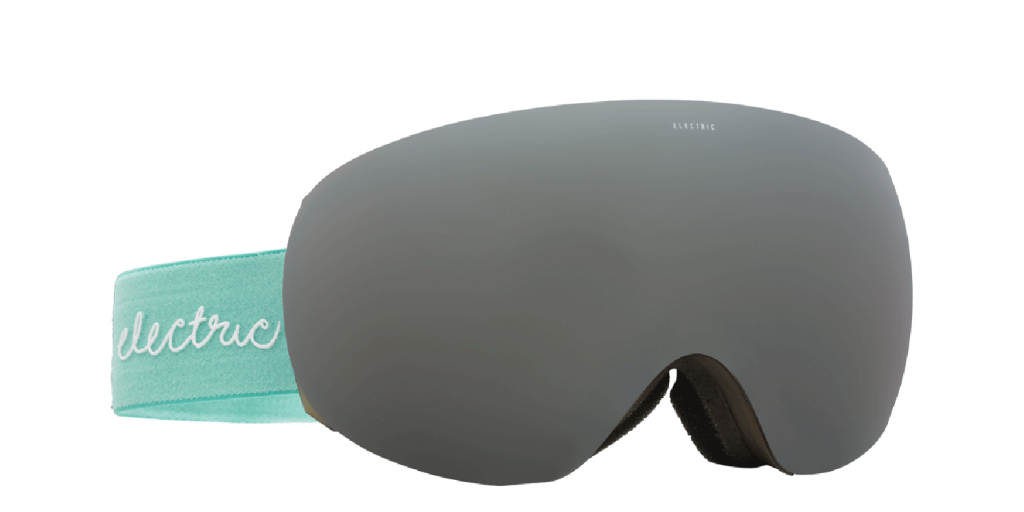 Medium fit
Spherical lens
Interchangeable press seal technology
Super anti-fog and anti-scratch hard coating
Super anti-reflective technology
Helmet compatible silicon-lined strap
Triple Layer Face Foam
SPY optic is the only lens on the market that uses the beneficial aspects of long-wave blue light while protecting against short-wave blue light. This lens technology enhances color contrast and clarity. These scientific studies even show an improvement in mood and alertness.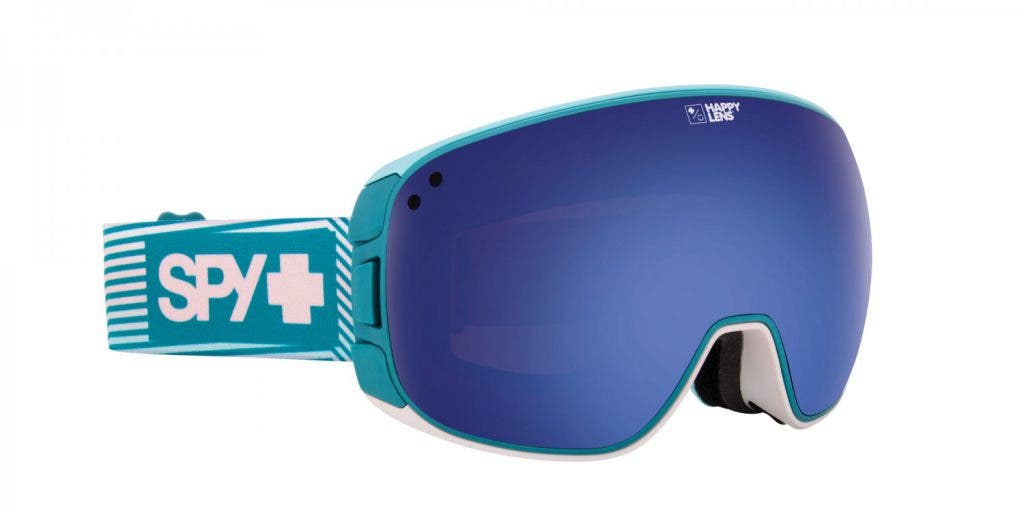 Medium/Large fit
Spherical
Fingerprint-free Lock Steady quick change lens system (push of a button)
Happy Lens technology
Triple-Layer face foam with Dri-Force fleece
Anti-fog 5.5 base lenses
Anti-scratch and impact protections
Helmet compatible
Anon Optics push the limits with their style and technical exception. Anon is currently the industry leader in quick lens change technology with their Magna-Tech lens change. Anon uses magnets on 8 points of the goggle to make it extremely effortless to switch out lenses.
Spherical lens
Women specific designs
Triple-layer face foam
Outlast Fog management
Channel venting
Magnetic quick change lenses
Comes with a spare Blue Lagoon goggle lens so you're prepared for all weather conditions
Now that you know more about the very best women's snow goggles in the business, we saved the best piece of information for last! You can purchase any of these spectacular women's snow goggles with your prescription! Don't waste time dealing with contact or OTG (over the glasses) issues.  If you contact one of our amazing opticians from SportRx, they'll help custom tailor your prescription snow goggles!