Top 10 Motorcycle Sunglasses for 2019
Table of Contents
1. Top Motorcycle Sunglasses for 2019
2. Wiley X Motorcycle Sunglasses
3. Bobster Motorcycle Sunglasses & Goggles
4. Get The Best Prescription Motorcycle Sunglasses at SportRx
Top Motorcycle Sunglasses for 2019
When it comes to buying the best motorcycle sunglasses online or in a shop, you're looking for the best of the best. Today, we're showcasing the top 10 frames from Wiley X & Bobster and more so you can make an informed decision on your next pair of motorcycle sunglasses.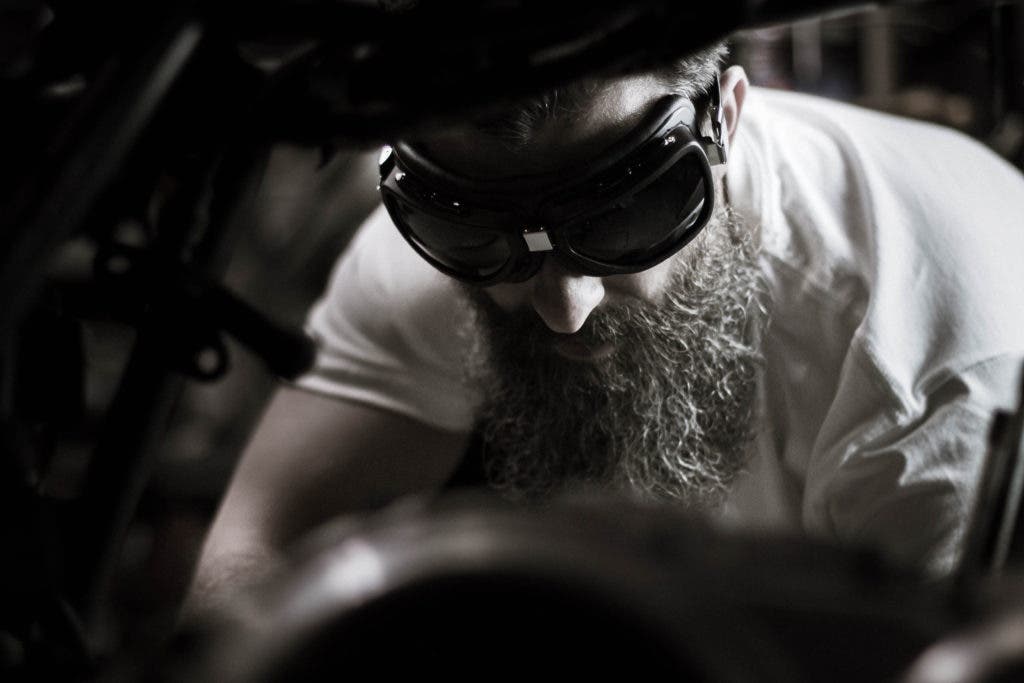 Wiley X Motorcycle Sunglasses
The brand that stands out, Wiley X brings good old-fashion American craftsmanship to optics, supplying riders like you with dependable sunglasses from sunup to sundown. New to Wiley X? Test ride a pair and see why Wiley X makes the best safety eyewear on the planet.
Wiley X Gravity
Part of Wiley X's Climate Control Series, the Gravity is a Wiley X staple for an active lifestyle on and off the bike. Features a T-Peg strap for converting the Gravity into sleek goggles. With Polycarbonate lenses, scratch coating, 100% UVA/B blockage, and a removable face cavity seal the Wiley X Gravity are ready for whatever your adventure.
Wiley X Boss
The Boss brings the best of Wiley X in a stylish frame designed for every occasion. Hop on your bike and tour the road before making a pit stop in the Boss without skipping a beat. The Boss also features polycarbonate lenses, scratch coating, 100% UVA/B blockage, and a removable face cavity seal. Take charge in confidence and style.
Wiley X Airrage
Wiley X Airrage in Matte Black with Grey Lenses
The Airrage has aggressive style notes with Wiley X's no-nonsense frame and lens design. The Airrage features polycarbonate lenses, scratch coating, 100% UVA/B blockage, and a removable face cavity seal. Built tough, for on the job safety, ride hard with the protection you can count on.
Wiley X Sleek
The Sleek is another impressive style by Wiley X that promises style and safety all wrapped up into one. Ride with confidence in the Wiley X Sleek. Sleek's polycarbonate lenses, scratch coating, 100% UVA/B blockage, and a removable face cavity seal make these an essential pair to wear for your next adventure.
Wiley X P-17
The P-17 is another Wiley X staple that has stood the test of time. Classic wrap with the versatility of Wiley X's T-Peg strap, and all set up in ANSI rated certified frame and lenses. Made for a small to medium fit, the P-17 features a scratch coating, 100% UVA/B blocking and polycarbonate lenses for a durable, crystal clear view.
Bobster Motorcycle Sunglasses & Goggles
The Bobster name has been a fixture in the eyewear industry as a reliable source of sunglasses for bikers for years at an incredibly affordable price. Check out the time-tested styles Bobster has to offer.
Bobster Cruiser
The Cruiser brings the iconic look of bikers to you at an affordable price. The Cruiser features dual ventilation slits and anti-fog coating to keep your vision clear. With its open cell face foam and large to XL fit, you're sure to enjoy the view on the ride comfortably.
Bobster Desperado
Dress up in the best of Bobster with the Desperado. Vented lenses offer better anti-fog with rubberized nose pads for added grip even on the hottest rides when you just need to go. Made to fit a medium to large face with a closed cell face foam, the Desperado lets you do what you want in style.
Bobster Echo
The Echo is another solid frame in the Bobster lineup. Ride hard and then remove the foam from the sunglasses for a style you can commit to. The Echo also features an anti-fog coating and is for a small to medium fit. The Bobster Echo makes a great addition to your eyewear lineup!
Bobster Gunner
From Bobster shades to motorcycle goggles, the Gunner brings versatility to sunglasses for every occasion. The Gunner also features anti-fog coating and removable face foam for a closer fit.
Bobster Bugeye II
The last of Bobster, the Bugeye II is the evolution of the original Bugeye for an updated design that still brings the protection you need. Ride with Bobster. Made for a medium to large face, the Bugeye II also features an anti-fog coating and open cell foam for a comfortable fit.
Get The Best Prescription Motorcycle Sunglasses at SportRx
Need prescription Motorcycle Sunglasses? Done. When you shop with us, you'll find video guides and tooltips throughout the build process as you customize the perfect pair. An answer to all your questions is at your fingertips, and if you want to chat with an expert, Contact Us. We'll put you in touch with one of our friendly in-house opticians who can help you build your prescription motorcycle sunglasses.
Ditch risky online shopping with the See Better Guarantee. Try your sunglasses for 45 days. If you're not satisfied, send them back. Get a full refund, exchange, or credit towards a better pair. And return shipping? Covered. Get your pair of prescription motorcycle sunglasses at SportRx today!