In honor of the 76th Annual Sturgis 2016 Motorcycle Rally, and we're breaking down the top 2016 picks for the best motorcycle sunglasses just for you. We know that the inner biker in you has always dreamed of going to Sturgis to ride thousands of miles just to do so, feeling the wind in your face and the hum of the motorcycle beneath you. And we want you to be prepared with motorcycle goggles or glasses for those long miles on the road. We asked our expert opticians about the best motorcycle sunglasses on the market, and these are the top picks, some of which are great for open face helmets and others which are better for closed face helmets.
8 Best Motorcycle Sunglasses of 2016
1. Wiley X Boss
2. Wiley X Sleek
3. 7eye Panhead
4. Oakley Sliver
5. Oakley Mainlink
6. Bobster Cruiser
7. Bobster Cruiser II
8. Bobster Piston
---
Wiley X Boss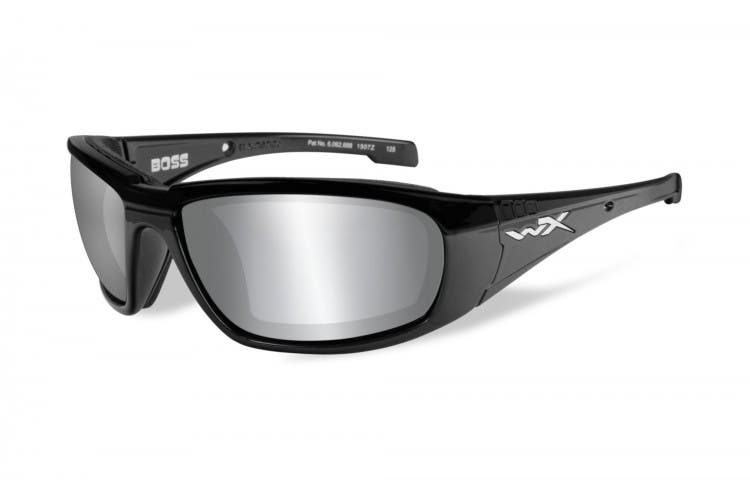 These sleek motorcycle sunglasses have been designed to work well with both open face and full face helmets. With lenses that meet high velocity and high mass impact standards, you'll never feel safer. The frames feature removable foam that will seal and protect your eyes from dust and other irritants. If you're looking for motorcycle frames that will keep you covered and provide optimal visual clarity, then these are the ones for you.
---
Wiley X Sleek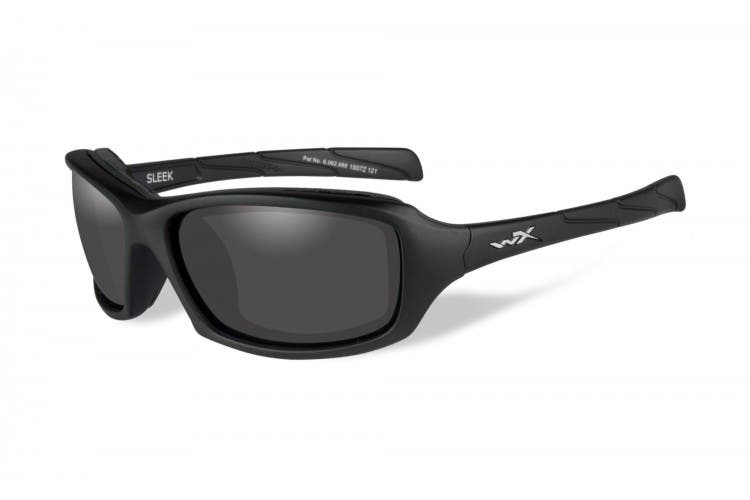 Another trusted Wiley X product, these motorcycle sunglasses are about as durable as they come. The shatterproof, scratch-resistant, anti-fog, UVA/UVB protective qualities of these lenses help you have better vision than ever. You'll see people all over Sturgis 2016 wearing these motorcycle sunglasses. They fit with both open and full face helmets, and feature the same removable foam to keep the dust from your eyes. As a smaller frame, the Wiley X Sleek works well for all those female bikers out there. Whether you're riding thousands of miles or just down the street, these motorcycle sunglasses protect your eyes from any element you may encounter.
---
7eye Panhead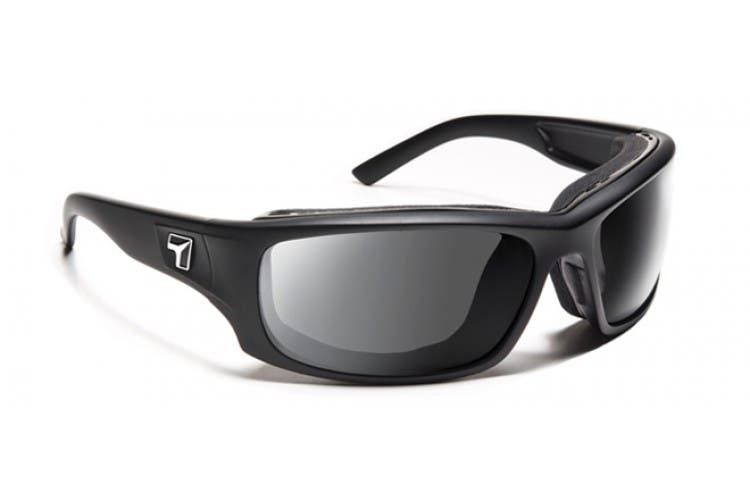 The 7eye Panhead are motorcycle sunglasses on steroids. They feature a filtered orbital and ventilated seal on the inner frame , bendable adjustable temple arms, and a removable and replaceable AirShield foam. Also, the rectangular frames allow for peripheral vision so you can see other bikers coming up on your side. These sunglasses work whether you prefer an open or a full face frame, protecting you from the elements. For motorcycle frames that do it all, you want the 7eye Panhead.
---
Oakley Sliver
For a fashionable pair of the best motorcycle frames that can be worn on and off the bike, Oakley Sliver sunglasses are the perfect fit. These lightweight yet durable frames will keep you comfortable all day long. The straight temples of these motorcycle sunglasses fit well underneath a full face helmet. And of course they're available in prescription. You'll be rocking these sunglasses not only at Sturgis but any time you get on your bike.
---
Oakley Mainlink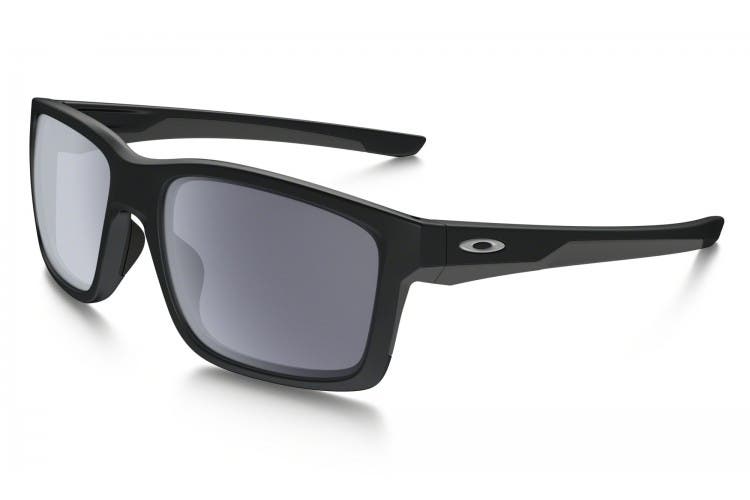 We know it's hard to find a pair of motorcycle sunglasses that fit underneath a full face helmet, but the Oakley Mainlink does just that. These Oakley motorcycle sunglasses minimize the glare and provide optimized peripheral vision to give maximum clarity underneath your full face helmet. Oakley's earsock and nose piece technology will keep these frames exactly where you want them even when you sweat. Oakley Mainlink sunglasses are so versatile that you can even wear them when you get off your bike, so it's a two-for-one kind of deal.
---
Bobster Cruiser
Sometimes you just need a pair of motorcycle goggles protect you from the wind as you zoom down the highway. The Bobster Cruiser goggles are an ideal fit for both open face and half helmets. With the foam seal and dual ventilation slits, it will feel like nothing is there. You don't have to worry about protection while wearing these motorcycle frames, and with the option to add your prescription, you can see clearer than ever.
---
Bobster Cruiser II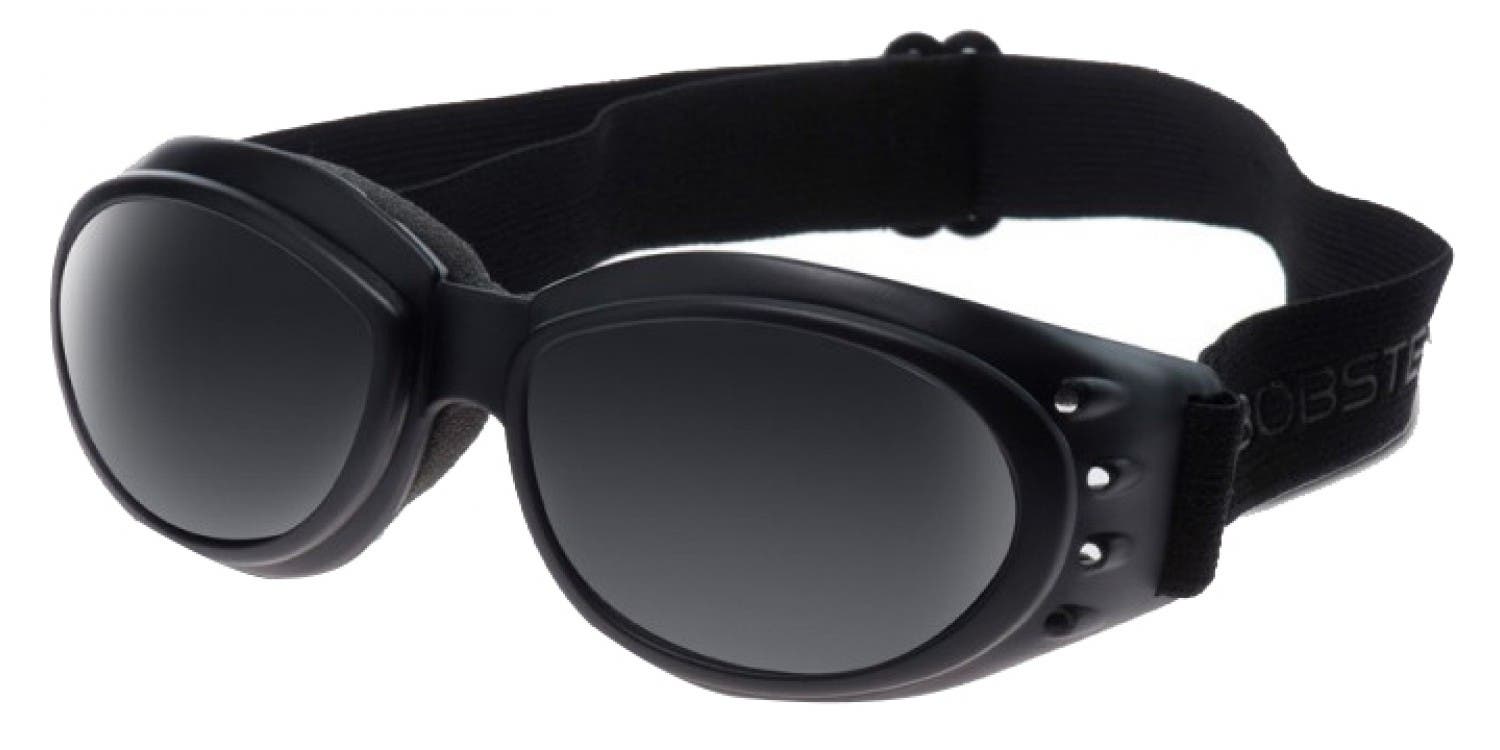 The Bobster Cruiser II has many of the same features as the Bobster Cruiser, except it's a slightly smaller lens. You get the same wind protection and ventilation, but now you can interchange the lenses of the Bobster Cruiser II, just what you wanted! These motorcycle frames have you covered on your long drives cross country (ahem Sturgis enthusiasts), and you won't miss a thing.
---
Bobster Piston
We know that some of you bikers have high prescriptions, so if that's the case for you, the Bobster Piston motorcycle frames are the right pair for you. You can wear these goggles with either an open face or a half helmet. No problem. No discomfort. Just riding. Other features include a flexible rubber frame and open cell face foam. For a pair of motorcycle goggles that fit most face sizes, including women's, the Bobster Piston does not disappoint.
---
Prescription Motorcycle Sunglasses Online!
All of these motorcycle frames are available in prescription, so you can have optimal visual clarity. After all, who wouldn't want to see all of nature's beauty while out riding on the open road. South Dakota has a lot of hidden beauty, so don't miss out on it during your annual trip to Sturgis. Call one of our SportRx Optical Ninjas if any of these motorcycle sunglasses stand out to you, or for any other questions regarding prescription motorcycle goggles or glasses. We can help you find the perfect pair to keep you out on the road.