Best Golf Sunglasses Guide
In the world of golf, there are some key tools that'll help in lowering your handicap, golf sunglasses being one of those key tools. But not just any ordinary pair of sunglasses that you happen to have in your center console will qualify as the best golf sunglasses. There's actually three essentials to what makes for the best , and we've named them the "3 C's of Golf Sunglasses." We're here to explain the  three C's in great detail and highlight some of our favorite frames that exude these three components. You'll soon be on your way to owning the best golf sunglasses out there on the golf course.
What to Look for in the Best Golf Sunglasses
1| Coverage

:
The best golf sunglasses will entail a full wrap because this style of frame will offer the best coverage a pair of sunglasses could give you. Your eyes will remain protected throughout 18 holes of play, as wrap-around sunglasses will work to block sunlight and UV from all directions, resisting glare. With a wrap-around frame, comes enhance peripheral vision, which is also a plus when you're out on the course.
The other thing to talk about in conjunction with coverage is the height of the golf lenses. Taller lenses make for the best golf sunglasses because they off more coverage and allow you to be looking through a lens even when you're looking down at the ball. Not only are you going to get more coverage with a taller lens, but when you are addressing the ball with your chin up, you'll still be looking through the lens. Also, if need be, the taller the lens, the greater the ability for progressive golf sunglasses.
2 | Contrast:
The best golf sunglasses will work to enhance your game, and a key factor to doing so is finding a pair of golf sunglasses that have lenses with contrasting elements. Contrasting lens colors that'll make up the best golf sunglasses are typically rose, copper, amber, or brown in color. These golf lenses will provide the contrast needed to enhance depth perception, allowing you to read the greens with optimal clarity.
3 | Comfort:
Last but most definitely not least, you're going to want to find a pair of golf glasses that provides the most comfort to you on and maybe even off the greens. An element that will be sure to add to the level of comfort are rubberized nose bridges and temples. Adjustable nose pads are also great. As long as you have these components, the glasses will stay in place better, and maintain a comfortable fit all day on the course.
Top 6 Picks for the Best Golf Sunglasses:
The Oakley Targetline has everything you need to hit the green in confidence. A deeper lens gives you an expanded downward view so the lower portion of the frame doesn't get in the way when you are focusing on the ball. There are even side shields built in to the temples to prevent any distracting light from entering through the sides. Oakley engineers also had to figure out how to make the glasses extra comfortable while wearing a hat since it is a common accessory worn in golf. Their solution was to add a curved outside edge to the brow line to avoid frame contact with a curved hat brim. They also made the temple arms sleeker to more easily fit under a hat. To have the three C's of golf covered, you will also need ultimate contrast. And for that, there is nothing better than Oakley PRIZM lenses. PRIZM Golf lenses are designed specifically for a golf course environment and will improve your play. They do this by making the colors that you need to see more vibrant while simultaneously filtering out the harsh and distracting colors. Superior frame construction and the best lenses on the market make the Targetline one of the best Oakley Golf sunglasses to date.
As a top-seller in the world of sports sunglasses, it may come to no surprise that the Oakley Flak 2.0 XL has made it to the top of our list of the best golf sunglasses. The 'XL' indicates a deeper lens, which offers the great coverage you want in a pair of golf sunglasses. These Oakley wrap-around sunglasses are also available with Oakley PRIZM Golf lenses, which provide unbelievable contrast, ultimately making the Oakley Flak 2.0 XL one of the most unbelievable golf lenses on the market. And if the Targetline or Flak 2.0 XL don't meet your fancy, there are plenty of other Oakley Golf Sunglasses to choose from.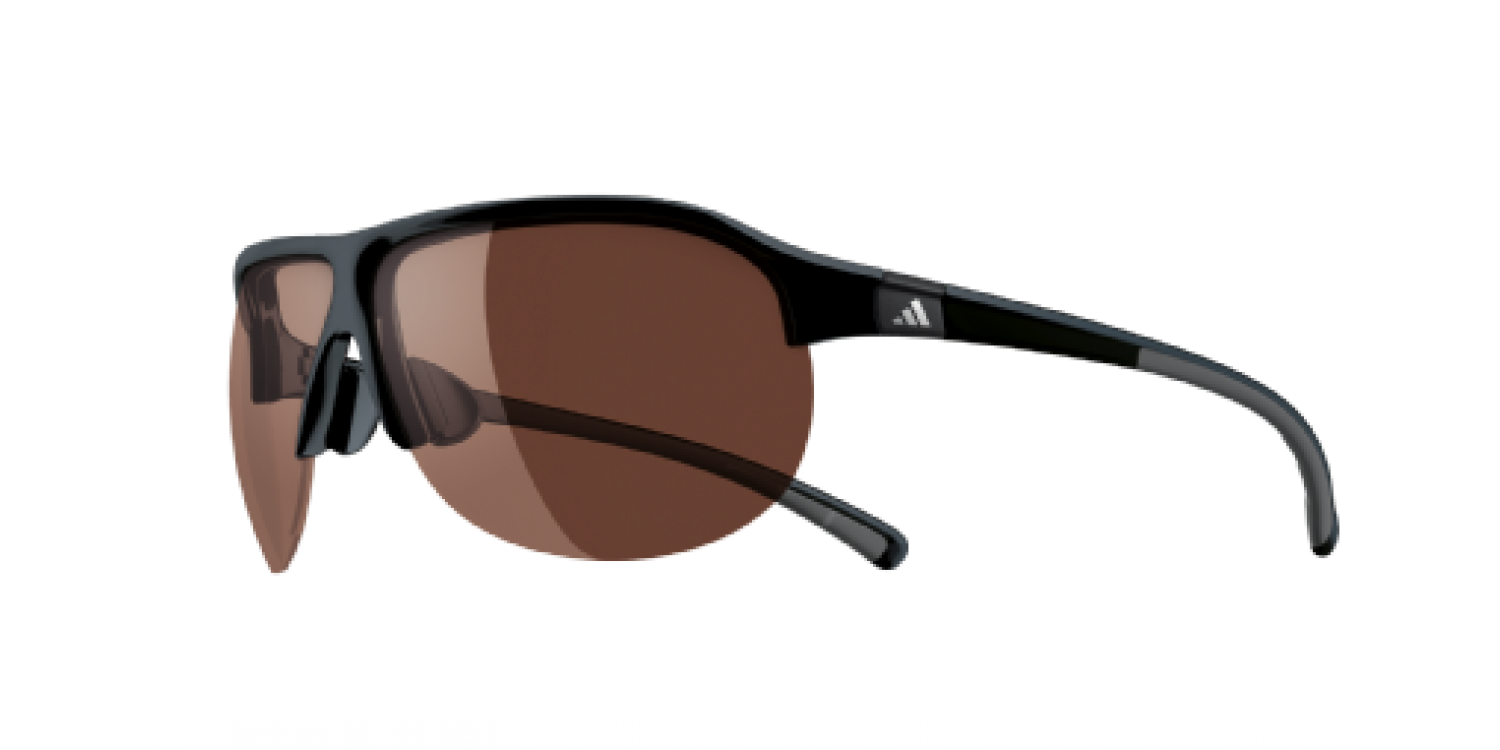 The Adidas TourPro is one of the best golf sunglasses for many reasons. The TourPro features a really tall B, otherwise known as the lens height, full wrap around, a lot of rubber, and delivers long-lasting comfort, all of which cover our "3 C's for golf sunglasses."  Our favorite part about the Adidas TourPro is that it has a nice, dressier appeal with it's aviator-styled frame. You won't look as though you just rode your bike to the golf course and started playing without switching your shade. These golf sunglasses offer multi-purpose functionality with aesthetics and comfort you'll be sure to love.
You can't talk about the best golf sunglasses without talking about Maui Jim. With features like rubberized temples, ear pads and nose pieces, a lightweight fit, and rimless design, there's no resisting the Maui Jim Ho'okipa as one of our favorite pairs. To add to the features, Maui Jim's HT, or High Transmission, lenses makes for a great lens out on the course because it's light color enhances colors and contrast like you wouldn't believe. You can f=definitely count on the Maui Jim Ho'okipa sunglasses to improve your game.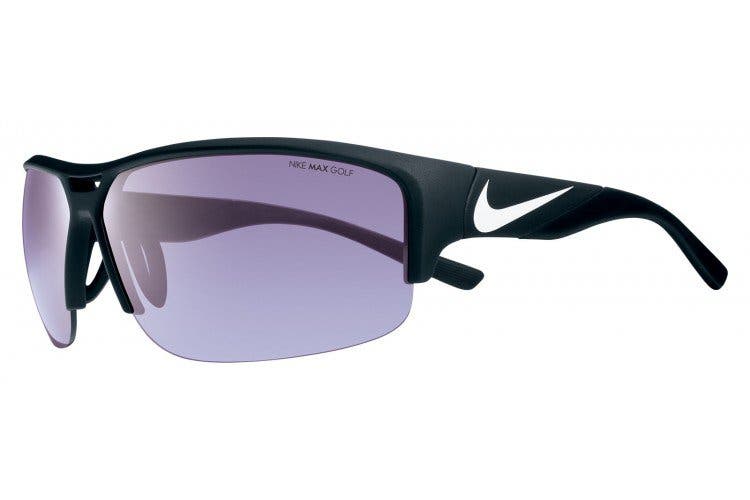 With the name of the game in the name of the frame, there's no doubting that these Nike sunglasses will serve you well on the course. The Nike Golf X2 features extremely comfortable nose pads, and little bit bigger, semi-rimless frame design that allows you to look down at the ball without any obstruction. Nike's purple lens was designed to make the greens pop you see can see with optimal clarity on the course.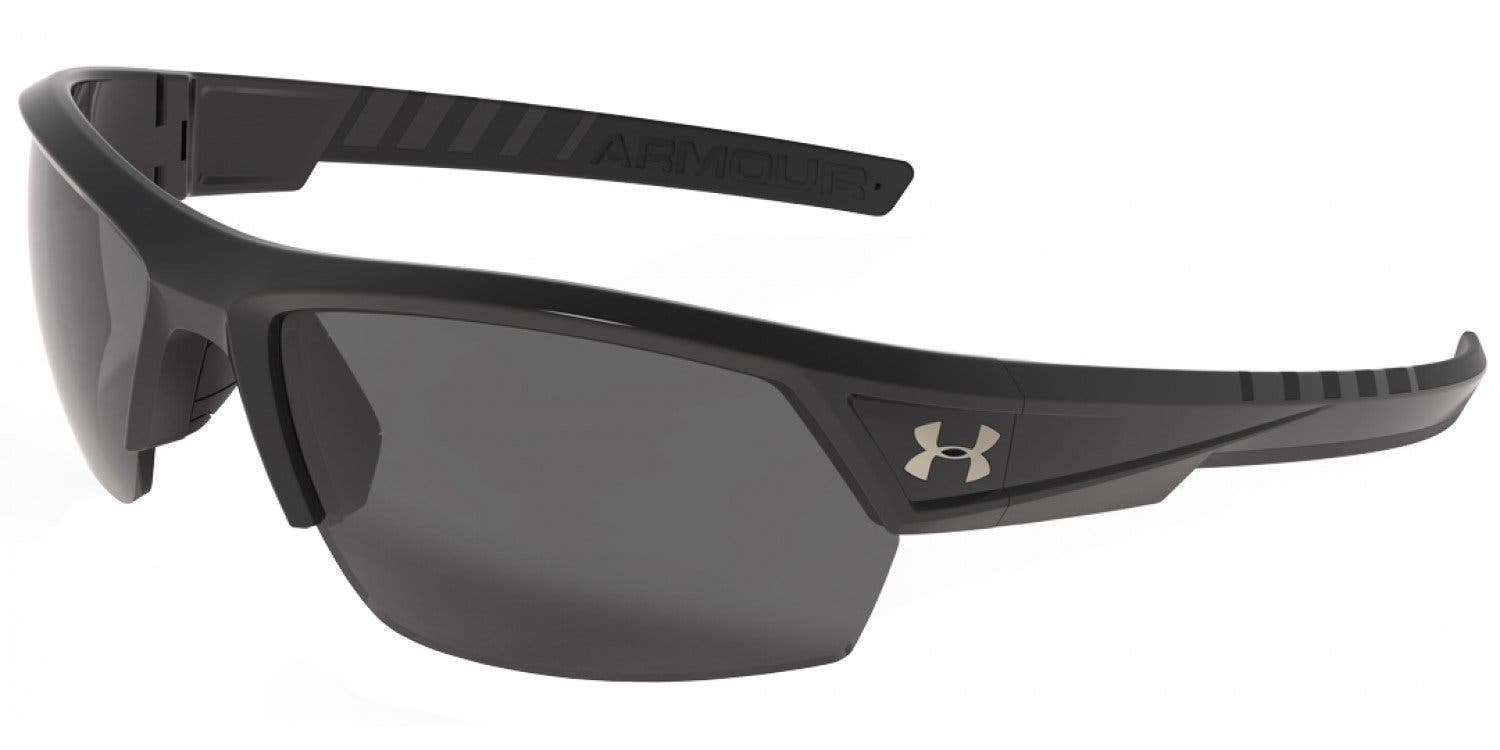 Under Armour is making a big push into golf and is succeeding exceptionally well. The Igniter 2.0 features rubberized temples and a half rim design that helps avoid obstructed views when teeing up. If you need prescription golf sunglasses, these Under Armour Igniter 2.0 are a great choice, as we can easily cater to your Rx needs and golf course environments with customized lenses that'll be sure to make the greens pop!
As a new frame on our list of best golf sunglasses, the Tifosi Elder doesn't disappoint. One of the best componenets of these Tifosi golf sunglasses are the height of the lens, which we can stress the importance of these enough when it comes to picking out the bet pair of golf sunglasses. Be sure to get amazing bang for your buck with the Tifosi Elder golf sunglasses.
Golf Sunglasses & Prescription Golf Sunglasses at SportRx!
While there are endless reasons we find these 6 frames to be some of the best golf sunglasses on the market today, there are many other golf sunglasses online at SportRx to choose from. We can turn all these amazing golf sunglasses into optically perfect prescription golf sunglasses. So when you're shopping for the next best golf sunglasses for all your game time needs, remember the three C's of golf sunglasses, (coverage, contrast, comfort). Oh and one more thing, maybe the most important for you! If you need a pair of prescription golf sunglasses, we've got you covered there too! Questions? We've got answers! Please don't hesitate to give us a call. We're here for you, 7 days a week!