Anti-fog solutions for Ski and Snowboard Goggles:
At SportRx we are problem solvers, providing products that take you to the next level of your sport so that nothing holds you back. Our products are not the only answer though; we are here to bridge the gap in consumer purchasing and customer relations so that you have the most informed and pleasant shopping experience. Part of that process understands product imperfections and how to find your way around them.
With these imperfections, we seek solutions, and for the upcoming ski and snowboard season, we have devised a foolproof guide to give you Anti-fog solutions for Ski and Snowboard Goggles. Don't waste your time researching what goggles to get and why, the full break down is right here:
What Causes Fogging?
Warm Air
The leading cause to goggle fogging is a product of condensation, resulting in water that collects as fog on a cold surface (lens) when humid air from your body comes in contact with it. Lots of times this is from tucking your ski mask under the goggle frame, pushing warm air into your lenses faster.
5 Anti-Fog Suggestions for the Upcoming Season: 
1. Do not put your goggles on your head, which would channel warm air from your head to the goggle's lens.
2. Be sure to take your goggles off in a warm gondola to let them breathe.
3. Try to wear appropriately layered clothing, so that you don't sweat too much
4. Spherical Lenses vs. Cylindrical lenses: In terms of fog prevention, spherical lenses are a must. The spherical design creates more volume between the face and the cold outside weather, facilitating airflow, thus decreasing fog.
5. Main Fog Prevention Features to look for: Anti-Fog Coating, Vented Lenses, Dual Lenses, Fans.
Top 5 Best Anti-Fog Goggles 2016-17:
For when its just an epic powder day, and sweat, heat, and stoke are entirely unavoidable, the solution lies in a proper set of goggles.
1 | Smith Phenom Turbo Fan Goggles
Equipped with a speed turbo fan that works for 50 hours with one AAA battery, blowing away that pesky fog.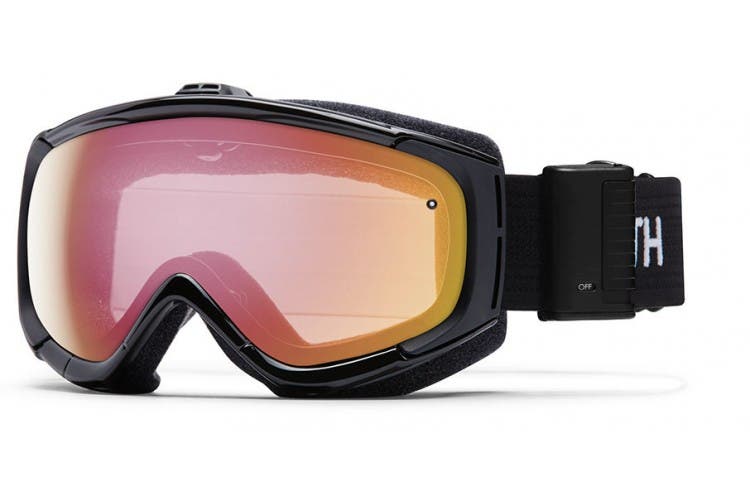 2 | Oakley Airbrake Snow Goggle
Fully ready for to stop the fog with all the must haves including, optically correct Dual-Vented Lens with F3 Anti-fog coating. Features like Oakley Swtichlock technology are the ultimate solution. When the fog just can't be beat, swap our your lenses for the fog-free pair, and ride on.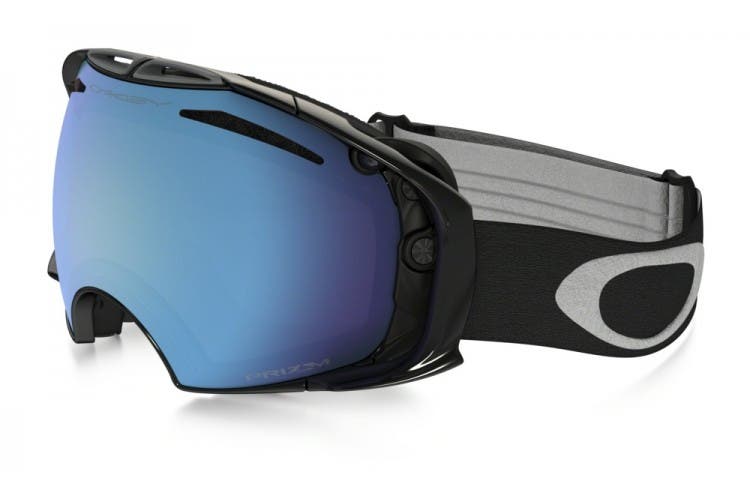 These snow goggles are fully ready to beat the elements and keep you shredding. Featuring an armored ventilation system, super Anti-fog treated dual lenses, and a Swiftlock Lens change system that will never slow you down.
4 | Oakley Line Miner Snow Goggle
A slightly cheaper pair of snow goggles that put fog prevention as a top priority. The first ever goggle to use the new Oakley PRIZM Inferno technology, a heating agent attached to the lens that works to reduce the temperature difference that would normally cause fogging, acting like a car defroster.
ChromaPop. The simple lens technology that has the answer to fog prevention. Similar to double-pane windows on an airplane, the Smith ChromaPop permanently bonds two lenses together, allowing breath-ability and moisture prevention.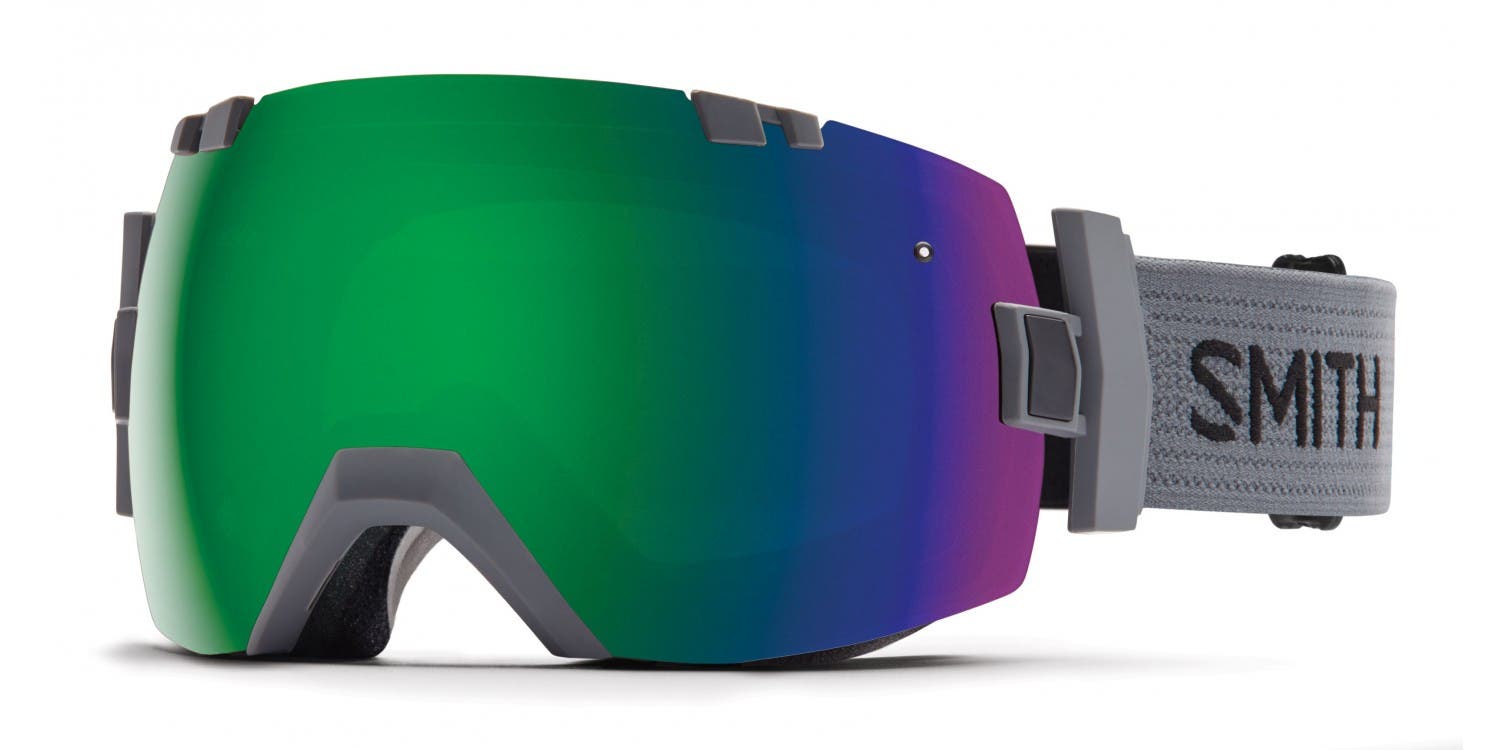 Anti-Fog Prescription Goggles
If you have Rx needs and a passion for riding, we've got you covered with prescription ski goggles. All 5 of the best anti-fog goggles can house custom prescription ski inserts. And speaking of anti-fog needs, our prescription inserts have anti-fog coating upgrades so your Rx needs don't ever hinder your visual clarity. Questions about prescription ski goggles? We've got answers! Give us a call. We're here to help, 7 days a week.