An Olympic beach volleyball player doesn't just have a good tan. Beach volleyball has come a long way since the volleyball scene of Tom Cruise in jean shorts "playing with the boys" in Top Gun. Don't get me wrong, both Kenny Loggins and Top Gun are badass, but you know who's really badass when it comes to beach volleyball?
BEACH VOLLEYBALL PLAYER APRIL ROSS!
She just won gold at the FIVB World Tour Five-Star tournament in Gstaas, Switzerland with partner Alix Klineman. This was also coming off from winning a silver medal at the FIVB Beach Volleyball World Championships. These two are heating things up and with the 2020 Olympics approaching quickly, they are locked in one target. GOLD!
HOW DID APRIL ROSS GET SO BADASS?
April Ross has an impressive track record of kicking ass. First, in her beginning days in college at USC, she was a force of lightning. As a freshman, she was recognized as the Pac-10 Freshman of the Year as well as the National Freshman of the Year. When it comes to USC's all time record holders, she ranked in the top 6 in eight statistical categories.
PAST ACHIEVEMENTS
Next, let's take a look at some of her past achievements. This might take a while.
FIVB
(Fédération Internationale de Volleyball)
Top Rookie: 2007

Best Offensive Player: 2009

Best Hitter: 2009, 2011

Best Server: 2011, 2012, 2015–2017
AVP
(Association of Volleyball Professionals)
Rookie of the Year: 2006

Most Improved Player: 2007

Best Server: 2013–2017

Best Offensive Player: 2013, 2017

Most Valuable Player: 2013–2017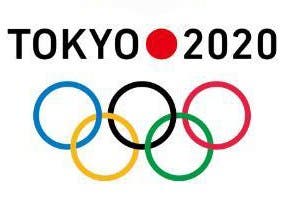 2020 TOKYO SUMMER OLYMPICS
As you can tell, April is killing it. Everyone is very excited to see her in the 2020 Tokyo Summer Olympics and based on her previous Olympic results, people are expecting big things.
April Ross and Jennifer Kessy won silver at the 2012 London Olympics.

April Ross and Kerri Walsh-Jennings won bronze at the 2016 Rio Olympics.
With eye's set towards Tokyo 2020, April is playing with breakout star Alix Klineman. Klineman may not have much experience competing internationally, but like April, she's making the switch from indoor to beach volleyball. "I watched her a little bit, just after one season on the beach, I thought she was picking up some really good things, was a lot quicker than I expected her to be," said Ross. With the pair winning gold in their first international tournament in 2017, they will definitely be a force to be wreckin with.
OAKLEY JAWBREAKER
I'm also excited to see if Oakley delivers a hot pair of sunglasses for the Olympic Team in 2020. Back in 2016 at the Rio Olympics, April rocked a pair of Oakley Jawbreaker PRIZM Stadium Green Fade Edition sunglasses. However, these lenses were designed factoring in the players matches taking place in the evening with low light conditions. For most most beach volleyball players, you'll most likely be playing in bright sunny conditions on the beach.
OAKLEY PRIZM FIELD
For the non-olympic athlete, our opticians recommend the Prizm Field, with a FLAK 2.0 XL frame. This lens is best suited for playing in sunny conditions, and is also available in prescription. Just don't freak out when you realize this lens was designed for baseball. The same conditions for a baseball infielder are similar to the sand on the beach for a volleyball player, and will help with depth perception. When you have a ball coming straight at your head, vision is important.
For more information regarding PRIZM Lens Technology, check out this chart below.
Get Prescription Volleyball Sunglasses at SportRx
Need prescription volleyball sunglasses? Done. When you shop with us, you'll find video guides and tooltips throughout the build process as you customize the perfect pair. An answer to all your questions is at your fingertips, and if you want to chat with an expert, Contact Us. We'll put you in touch with one of our friendly in-house opticians who can help you build your prescription tennis sunglasses.
Ditch risky online shopping with the See Better Guarantee. Try your sunglasses for 45 days. If you're not satisfied, send them back. Get a full refund, exchange, or credit towards a better pair. And return shipping? Covered. Get your pair of prescription tennis sunglasses at SportRx today!