THE TEAM
The SportRx headquarters is packed-full of cyclists, golfers, runners, basketballers, softball players, volleyball players, expert yo-yoers, professional goldfish racers, Olympic curlers, master shuffleboarders…you get the idea. Needless to say, the SportRx family is filled with passionate athletes who love sports, love glasses, and who love their job. Most of all, we love helping people see better while doing the things they love. We understand the right eyewear can not only improve your performance, but also your experience in doing the things you enjoy most. Our friendly staff of opticians is dedicated to helping you find exactly what you need for your sport and vision requirements. Find out more about our amazing company by visiting our about us page or reading our super awesome blog!
OUR SHOWROOM
We have the best showroom in the industry. Next time you're in San Diego, swing by the office and check out our amazing showroom with some extra perks!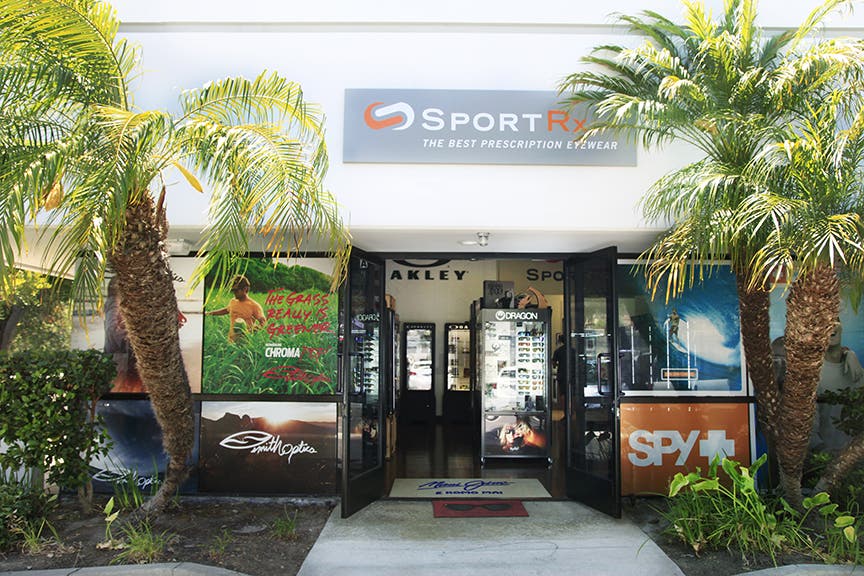 SPORTRX CULTURE
S.A.G Stop
Are you a runner or cyclist living in San Diego? On your next ride through the Rose Canyon Bike Path, make sure to stop by our SAG Stop! The tent is always stocked with granola bars, water, and APX Sport Drink…unless someone drove by and cleaned us out again. (Also, whoever took our water cooler, we would like it back!) Plus, we have a bike pump inside and facilities complete with Chamois Butter! Be sure to stop by, refuel, and say hi!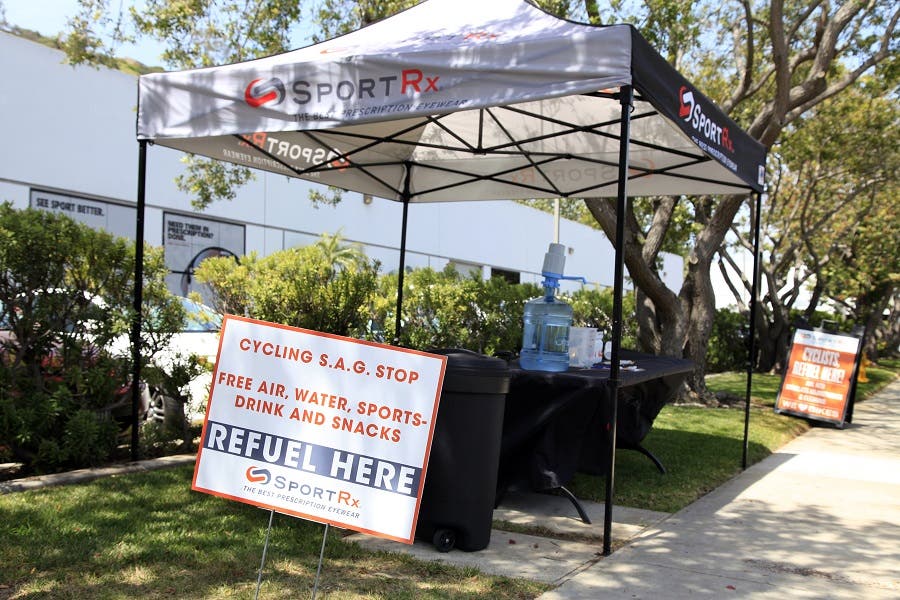 Nerf Wars
There are over a dozen Nerf guns in this building and over a thousand rounds of ammo – although, we've lost a lot of ammo; they are probably hanging out with all those missing socks from the dryer. At any random moment, a Nerf War can bust out of nowhere. So the next time you're in the neighborhood, make sure you have your Nerf gun handy, and of course, your safety eyewear. You MUST wear safety eyewear! Or else we are going to have to start making eye patches and monocles. (Although…chicks dig the monocles.)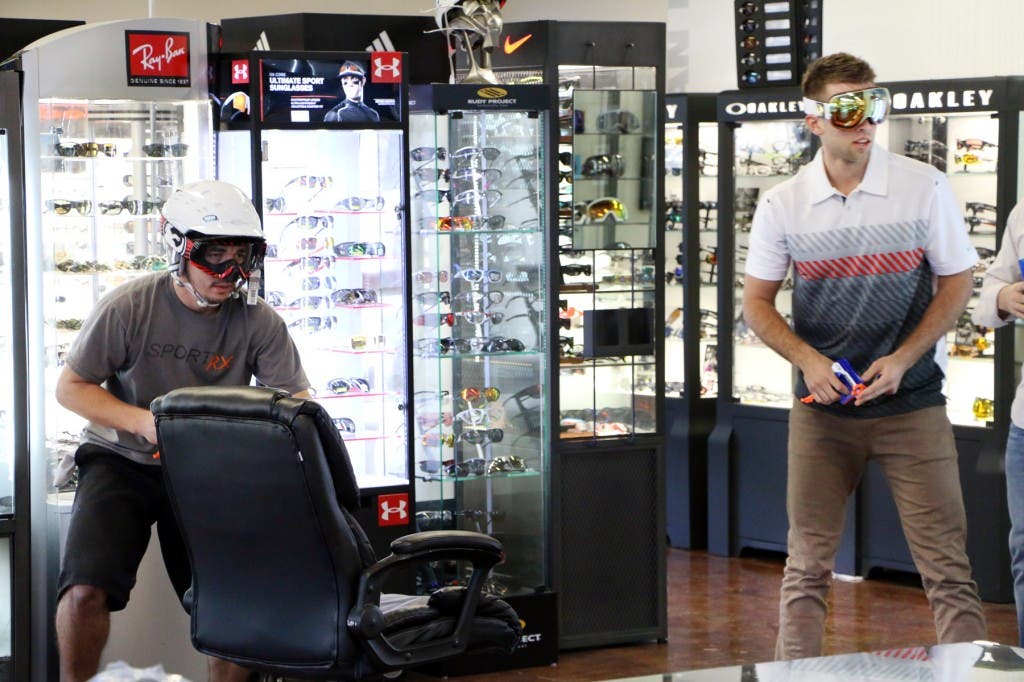 Office Games
Up for a challenge? Swing by the office and challenge one of us to a shuffleboard or Ping-Pong game. If you win, the only prize you'll get is your pride. But just to let you know, we are really good at Ping-Pong and really, really good at shuffleboard– and most bar games in general. You have been warned.
Beer!
With a kegerator in the office, the tap is always flowing with our favorite local craft beer (which definitely facilitates the creative process!) Office morale has sky-rocketed since its addition, and we personally believe that every office should have one. Ask your boss about getting one in your office today – just don't tell them it was our idea.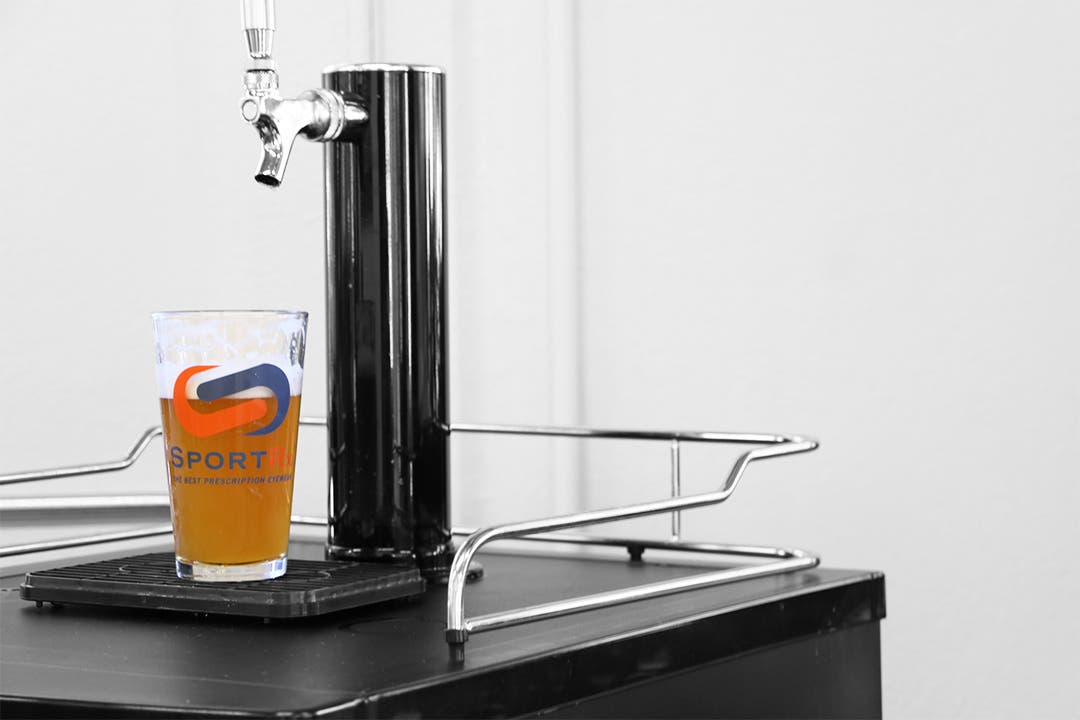 Office Song of the Month
When no one is calling us on the phones, we try not to feel sad and lonely. Instead, we turn the speakers on full blast and rock out to the SportRx Song of the Month. This month, we have nearly broken the replay button from this classic QUEEN hit. We are still trying to figure out how to make this the hold music for our customers. You're welcome.
Go ahead and hit replay... you know we did!