To find out what they're wearing in 2019, check out our new blog here.
From July 2 to July 24, top cyclists from around the globe are all in one place for one reason: to compete in the world's most prestigious cycling race. The Tour de France, or "Le Tour de Frames" as we like to call it here at SportRx, tipped off in Mont Saint-Michel, Normandy and will conclude with the Champs-Élysées in Paris. 2016 marks the 103rd Tour de France, consisting of 21 stages, 198 cyclists from 22 Teams, and a whole lot of determination and strength. Keeping up with the race is enough in itself, so we thought we would make it easy for you keep up with the latest and greatest cycling sunglasses these top tier athletes are wearing during the 2016 Tour de France. Many cyclists of le Tour de France are proud supporters of Oakley cycling sunglasses. Oakley has even released a limited edition Tour de France collection in honor of this prestigious event. The Oakley Radar Ev Path and the Oakley Jawbreaker are some popular frames among the riders.
Stage 1's first place spot was swept by one of the greatest British cyclists, Mark Cavendish. Cavendish has been rocking the Oakley Jawbreaker throughout his races this year.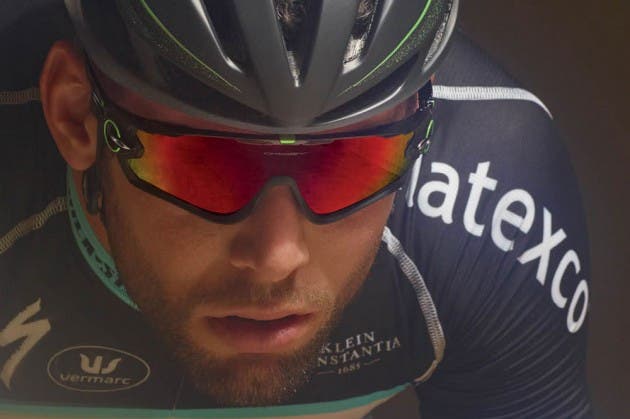 The day after Mark Cavendish took the yellow jersey for the first time, Peter Sagan followed in his footsteps as he claimed the number one spot for Stage 2. Sagan also prefers wearing the high performing Oakley Jawbreaker frame.
Cavendish came back strong and reclaimed his lead after he got first in stage 3. Stage 4 ended on a bit of an unclear note, but after a few minutes of debate, Marcel Kittel came out on top. Kittel has sported several different frames during this year's Tour, but consistently wears Rudy Project cycling sunglasses. Marcel Kittel is apart of the Etixx- Quick-Step Pro Cycling team, partnered with Rudy Project as the team's official sunglass.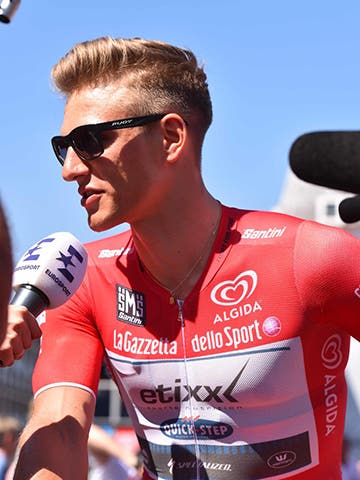 Greg Van Avermaet dominated stage 5, leading the overall pack by over 5 minutes in the Massif Central. Van Avermaet, a consistent fan of the Oakely Radar Ev Cycling Sunglasses, was passed up during stage 6 by another successful run for Mark Cavendish.
Another successful Bristish cyclist, Steve Cummings, saw success as he took the number one spot after a close race during stage 7. Cummings was part of a 29-rider breakaway that went clear after a hectic start to the 167.5km stage from L'Isle-Jourdain to Lac de Payoll. Chris Froome fought hard in Stage 8 and unexpectedly claimed the yellow jersey due to his 10 second winning bonus, claiming his first ever downhill victory. Froome, along with many other riders, is also a big fan of the Oakley Tour de France Radar EV Path.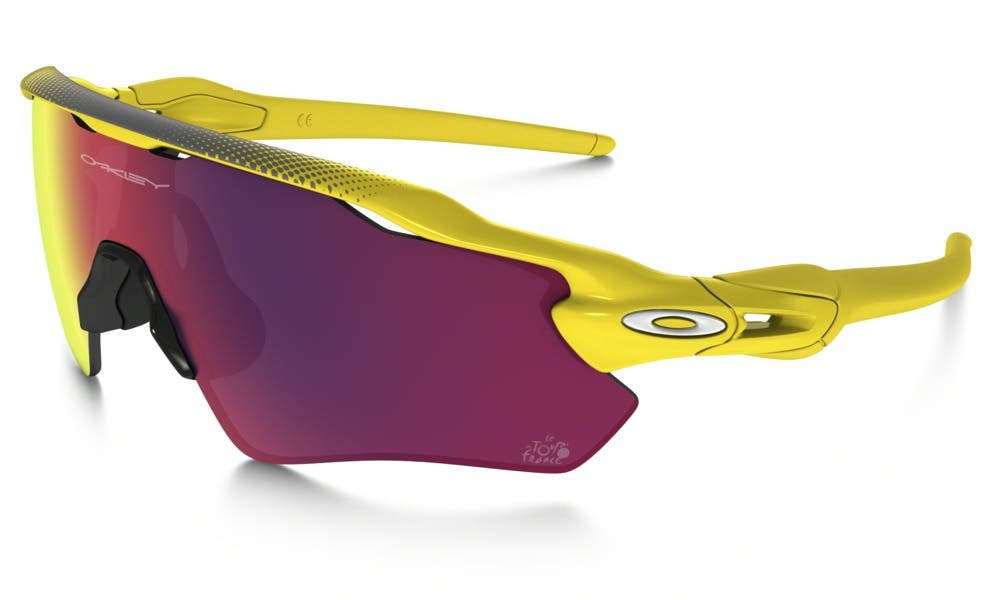 Dutch cyclist, Tom Dumoulin took a solo victory despite quite the downpour to secure the top spot in Stage 9 in Andorra Arcalis. Followed by Dumoulin was Australian Michael Matthews, who took his first stage win in the Tour de France ever during stage 10. Matthews strayed away from the pack when it came to sunglasses as well, repping Bollé cycling sunglasses.
Stage 11's #1 spot was almost taken by Froome, but Sagan came out on top once again as he out sprinted the yellow jersey, claiming his second stage win. However, stage 12 was truly one for the books. In an event never before seen in the history of the Tour de France, race leader, Chris Froome was forced to leave his broken bike behind after crowd chaos resulted in the the leading cyclists crashing into a filming vehicle. Froome proceeded to run to the finish line before he finally finished it off on his bike 500m before the end. Stage 13 was followed by the devastating attacks in Nice, France but Tom Dumoulin (another cyclist wearing the Oakley Radar Ev Path) kept his focus, passing Froome for the top spot.
While stage 14 was dominated by a consistent winner Mark Cavendish, marking his fourth stage win for the 2016 Tour de France, stage 15's winner brought a fresh face to the winner's group, columbian Jarlinson Pantano. This was Pantano's first ever Tour de France stage win. Peter Sagan claimed the first place spot during stage 16, beating out the rest pack by just seconds.
In stage 17, Ilnur Zakarin, a memeber of the break-away pack that day, won the stage with a solo attack for the first Russian stage win of the tour. Zakarin, who is set to compete in Rio for Russia, sports his Oakley Jawbreakers along with several of the other riders.
Stage 18 marked the start to 17km mountain time trial, where Chris Froome beat out next best, Tom Dumoulin, by 21 seconds. Froome's winning time trial pushed him even further into the lead of the overall classification, now positioned almost 4 minutes ahead of Mollema and Yates (2nd and 3rd). Romain Bardet came in strong, sweeping stage 19 by 23 seconds after escaping the yellow jersey group on the lower slopes of Mont Blanc and breakaway rider Rui Rosta. Similar to Matthews, stage 10 winner, Bardet sports Bolle 5th element sunglasses. During stage 19, race leader Chris Froome survived a close scare when he hit the deck with Vincenzo Nibali.
The final mountain stage, stage 20, was won by Ion Izagirre due to his quick attack on the descent of the Col de Joux Plane, giving him the biggest win of his career. Chris Froome looked as though we would sweep the race if stage 21 went well, and it did! Froome cruised to his 3rd Tour de France win in none other than the Oakley RadarLock Path.
These men never bring anything but there best, and neither do there sunglasses. Many 2016 Tour de France sunglasses will also be seen during the 2016 Olympics. Keep up with these amazing athletes and purchase your cycling sunglasses here at SportRx, available in prescription. Have any questions about any of the Tour de France sunglasses or prescription cycling sunglasses in general? SportRx opticians are here to answer all of your questions, 7 days a week!